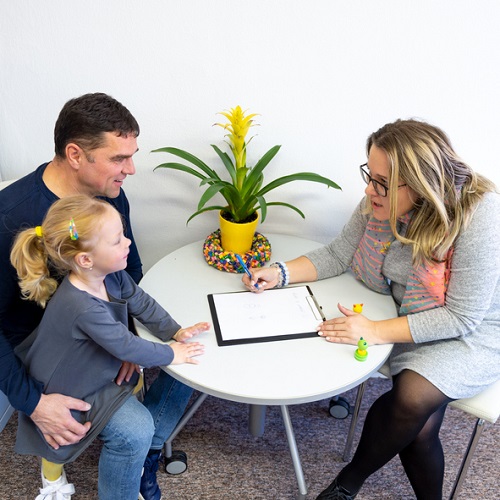 Why making place for social work alongside other allied health professionals, particularly in the field of mental health, is the way forward …
Social work is a holistic practice which involves integration of different allied professionals to advocate and work for an individual's rights.
It also involves working with the legal, political and socio-economic systems that revolve around the client. It works against bias of any sort and challenges normality by focusing on the client's experience as the truth.
Social Workers can be case managers or case workers and they work alongside a team of professionals to advocate for client's needs. They also aid in linking the client to community.
Why Social Work?
Social Work is a conjunction of different models of health; it is based on a bio-psycho-socio assessment of client's needs.
The practice of social work and a social worker's framework is based on human rights. It recognises each individual with their own experience, and refrains from generalising or pathologising the client. The practice fundamentally believes that human beings are complex and often shaped by inequality and oppression. Each individual's journey is different in a quest to fit in the social norm, therefore, social work practice provides people with a non-judgemental and a safe place to talk about their experience.
A Social Worker's framework can be built on their own learning and training, but each social worker has to work in accordance to the Australian Association of Social Work (AASW) Code of Ethics and Practice Standards.
In general, this code encourages each worker to have a framework that promotes human rights and social justice to instil self-determination within the client. It focuses on collective and empowering ways of working with the client.
The main theme of social work practice is to acknowledge the historical, political, cultural and social arrangements that shape a client's internal experience, and it works to bring change in social structures and systems surrounding the client. To do so, a social worker has the duty of care and advocacy towards the client.
Social Work in a Health System dominated by Psychoanalytic Views
Mental Health is often viewed by dominant views of the medical model, which involves psychodynamic theories, assisted by neuroscience and psychiatry.
Mental Health Social Work involves case work and case management in a way that provides the client social supports along with their psychiatric medical treatment.
Treatment plans often include linking clients to their welfare needs, for example: housing, employment, security and community.
It also includes working with clients to equip them with daily living skills; provide support to the client's family; spread awareness about the psychiatric notion involved with the treatment of mental illness to their family and community; and to provide support for their medication and treatment choices.
It involves using a strength-based approach that involves the client as an equal participant towards their recovery, and may include using referral resources, attending to client's immediate needs and planning action steps to assist them to achieve their goals.
Every Social Worker uses a different range of theories and therapies. Some of these include:
Critical or Post-modern theories – This highlights that there is no one single truth and every life experience is different.
Narrative theory – This is focused on the client being the expert of their story.
Feminist analysis – This involves deconstructing the bias, stigma and judgement the client is subjected to.
Empowerment theory – This involves a process of empowering the client to determine their own choices.
Client- centred practice – This focuses on prioritising client's needs.
Advocacy theory – This includes advocating on behalf of the client, in case of violation of human rights.
Anti-Oppressive Practice – This involves working on re-constructing the systems that oppress the client.
Culturally-Inclusive Practice – Respecting each individual's experience based on their cultural upbringing, values and morals.
Systems theory & perspective – Focuses on the individual within their environment, their community and systems influencing their community such as patriarchy, power, gender, dominant cultural views & oppressive practice.
Wide Range of Areas covered by Social Work Practice
Social Work practice takes away from traditional approaches, and focuses on post-modern ways of constructing the thoughts and experiences of the client. This is in regard to some of the following issues/social issues the clients struggle with:
Grief/loss;
Chronic depression/anxiety;
Suicide/self-harm;
Domestic/family violence
Addresses symbolic violence;
Structuring mental illnesses based on gender and culture;
Gender bias
Working with trauma;
Difficulties in interpersonal relationships;
Building social skills;
Support to participate in the community;
Long term substance abuse, suicide, feelings of worthlessness, self-mutilation, emotional numbing and isolation.
Author: Sachi Khattar and Vision Psychology.