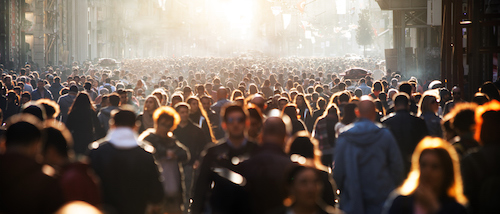 Obesity has been defined by the World Health Organisation as:
abnormal or excessive body fat accumulation for a given height, that impairs health."
It is associated with an increased risk of morbidity, mortality, and reduced life expectancy (Fontaine et al., 2003).
Recent reports suggest that obesity is increasingly prevalent and has nearly TRIPLED since 1975. Approximately 650 million adults and 340 million children aged 5-19 were obese during 2016 and approximately 38 million children under five years of age were overweight or obese in 2019.
The Consequences of Obesity
Being overweight or obese are known to be associated with a range of chronic conditions, such as:
Musculoskeletal disorders (eg Osteoarthritis)
Cardiovascular diseases
Hypertension
Heart disease and heart failure
Type two diabetes
Endometrial cancer
Breast cancer
Ovarian cancer
Prostate cancer
Liver cancer
Gallbladder cancer
Kidney cancer
Colon cancer
Anxiety and Depressive symptoms
Impaired working memory and brain development among children
Causes of Obesity
One of the reasons why it is difficult to contain worldwide obesity, is the lack of a single cause to explain all the cases of obesity. Some causes supported by research include:
Socioeconomic status
Living environment
Season
Reduced cost of refined grains, sugars, and fats
Overly long or short sleep duration
Genetic predisposition
However, while there are a number of potential causes of obesity, there are various reasons why it is a bigger problem than ever in 2021.
Obesity in the 2020s
COVID-19 is a word that I'm sure every living person on earth has heard of by now. It is a disease caused by severe acute respiratory syndrome, with symptoms including fever, cough, and dyspnea (shortage of breath).
During lockdowns, children and adults are more likely to have disrupted sleep patterns; as mentioned above, an unhealthy sleeping pattern is just one of the many risk factors for developing obesity.
Moreover, recent news has reported that since the advent of lockdowns in Australia, there has been an increase in the purchase and stocking up of ultra-processed, calorie-dense comfort foods such as potato chips and corn chips. Another report showed that delivery orders for fish and chips have increased almost six times since lockdown!
Lockdown and stay-at-home rules have also limited the chance for physical activity for everyone. This has been particularly problematic as lack of physical activity likely reduces daily energy expenditure.
And finally … economic recession.
It's been said that Australia will experience its first recession in nearly 30 years. A recession is defined as a reduction in two consecutive quarters of gross domestic product.
Officials from the International Monetary Fund predicted that the global economy would contract by three per cent;  to put things into perspective, the global economy contracted by less than one per cent during the 2008 financial crisis.
Indeed, the Reserve Bank of Australia concurred that the current recession might be comparable to the great depression during the 1930s. 
Stress and Obesity
It should not come as a surprise that there is a surplus of financial uncertainty during economic recessions. Studies have revealed that financial uncertainty and hardship during recessions were associated with increased stress, conflict between couples, and suicide rates.
But did you know that researchers found that individuals who experienced financial stress during the GFC in 2008 and 2009, had a 20% higher chance of being obese when compared to individuals who did not experience financial stress during those years?
Individuals cope with negative emotions such as stress through the use of cognition, behaviour, biochemistry, and physiological systems. Failure in coping with stress, leads to failures in self-regulation, resulting in over-eating behaviours, reduced physical activity, and disruption in sleep schedule.
The interaction of such behaviours and systems leads to obesity.
Are you experiencing a Significant Amount of Stress?
All of the things mentioned above highlight the importance of stress management. It's been shown that psychosocial resources had a positive effect on the stress of the financial crisis – through therapy, clients learn various techniques (eg Cognitive Behavioural Therapy, or Emotional Freedom Techniques, etc) to cope with and prevent stress.
Are you – or is somebody you know – experiencing a significant amount of stress during this pandemic? If so, it's highly recommended that you seek out the help of a mental health professional, to protect them from the physical as well as the psychological consequences of stress.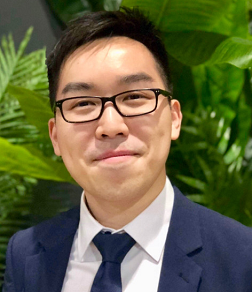 Author: Christopher Lee, B Psych Science (Hons); Masters of Psych (Clinical); MAPS
Christopher Lee is a Brisbane psychologist with a keen interest in helping teenagers and young adults with trauma, behavioural and relational issues. In addition to speaking English, Cantonese and Mandarin fluently, Christopher uses evidence-based therapy techniques such as CBT, ACT, EFT, and DBT.
To make an appointment with Christopher Lee try Online Booking. Alternatively, you can call M1 Psychology Loganholme on (07) 3067 9129 or Vision Psychology Wishart on (07) 3088 5422.  
References: 
World Health Organisation 2000. Obesity: preventing and managing the global epidemic. Report of a WHO consultation. Geneva: WHO.
World Health Organization. (2020). Coronavirus disease 2019 (COVID-19): situation report, 144.
Australian Institute of Health and Welfare 2017. Trends in cardiovascular deaths. Bulletin no. 141. Cat. no. AUS 216. Canberra: AIHW.
Australian Institute of Health and Welfare 2019. Australian Burden of Disease Study: impact and causes of illness and death in Australia 2015. Australian Burden of Disease series no. 19. Cat. no. BOD 22. Canberra: AIHW.
Australian Institute of Health and Welfare. (2019). Overweight and obesity: an interactive insight. Retrieved from https://www.aihw.gov.au/reports/overweight-obesity/overweight-and-obesity-an-interactive-insight
Li, S. (2012). 47 Both Short and Long Sleep Duration maybe Associated with Childhood Obesity. Archives of Disease in Childhood, 97(Suppl 2), A13–A13. https://doi.org/10.1136/archdischild-2012-302724.0047
Rundle, A. G., Factor-Litvak, P., Suglia, S. F., Susser, E. S., Kezios, K. L., Lovasi, G. S., … & Link, B. G. (2020). Tracking of obesity in childhood into adulthood: effects on body mass index and fat mass index at age 50. Childhood Obesity, 16(3), 226-233.
Siahpush, M., Huang, T., Sikora, A., Tibbits, M., Shaikh, R., & Singh, G. (2014). Prolonged financial stress predicts subsequent obesity: Results from a prospective study of an Australian national sample. Obesity, 22(2), 616–621. doi:10.1002/oby.20572