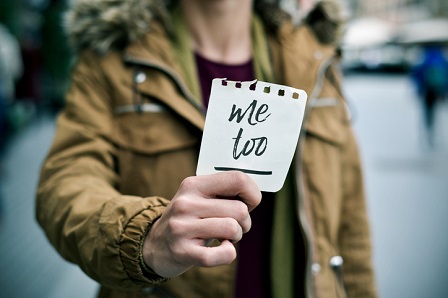 In Australia acts of sexual violence are reported to occur to one in five women, and one in 20 men.
Sexual violence is considered an umbrella term that covers a range of behaviours of a sexual nature, including:
Non-Consensual Contact and Unwanted Sexual Advances;
Rape;
Child Molestation;
Incest;
Forced Viewing or Engagement in Pornography;
Image-Based Abuse (revenge porn);
Pressured Intercourse by a Partner;
Forced Prostitution;
Human Trafficking.
Often these acts are carried out against a person without consent, or against their will through coercion or physical force.
These behaviours can range from relatively minor incidents to serious offences, that can be either a 'one-off' event or a pattern of sustained violence, differing in severity and regularity.
Acts of sexual violence can be perpetrated by partners, former partners, other known individuals and/or strangers, with most experts agreeing that acts of sexual violence are never only about sex and are often an attempt to gain power over others.
The Impacts of Sexual Violence
Experiencing sexually violent acts can be a very traumatising experience and it is not only important to report the act to the correct authorities as soon as possible, but also seek out help and support from health professionals, family members and friends. Seeking such support after the event has been shown to reduce the longevity of the resulting impacts, with every individual being different in their response to sexual violence. The type of act, duration of the offence and from whom, can all have an impact on the severity of responses to the sexually violent act.
Children who have been sexually abused often experience emotional and developmental problems, troubles with attention, or controlling behaviour, as well as a reduction in academic performance and engagement in social settings. Children also have trouble communicating about the act out of fear and can at times internalise responsibility for the act.
For adults, the impacts may include depression, anxiety, anger, disassociation, mood and behaviour issues, experiences of shame and guilt, engaging in self-destructive behaviours (increased alcohol and drug use), and suicide ideation.
In addition, adult individuals can experience post traumatic stress disorder (PTSD), struggle with trust, have difficulty functioning at home, work or school, have problems with intimate relationships, and may have issues surrounding sexual autonomy.
Avoidance to reporting the incident can come from internalised responsibility of the event, or out of fear and shame. Not seeking out help may offer the feelings of "being fine" for some individuals, providing momentary or short-term relief. However, avoidance can do more harm than good in the long-term, therefore it is important that individuals feel safe in seeking the support they need.
Therapy for the Survivors of Sexual Violence
Sexual violence is a delicate subject, with survivors often struggling to disclose their experience, and often feeling distressed in discussing it. Treatment in the form of therapy can provide a great environment for individuals to disclose their experiences in a safe space. Specially trained therapists can help individuals understand their emotions, process their memories, bring awareness to anxiety and triggers, and work towards healing.
In the early stages of therapy, it is common for the therapist to be more inclined to listen, allowing for the survivor to work at the pace they feel comfortable with. This can also aid in building trust between the therapist and the individual, resulting in a survivor of sexual violence being more open and vocal about their experience. This can help guide the therapist as to which approach to treatment is best suited.
There are a range of highly effective trauma-focused therapy treatments which may be useful when working with survivors of sexual violence, such as Eye-Movement Desensitisation Reprocessing (EMDR), Prolonged-Exposure Therapy, and Cognitive Processing Therapy. The form of therapy and approach chosen by the therapist is dependent on the individual, the circumstances, and varies depending on treatment outcomes. Trauma-focused therapy may bring benefits such as:
Reduction in symptoms of depression and anxiety;
Increased confidence and independence;
Improvement in quality of life;
Bringing understanding of the event;
May assist in processing memories;
Challenging the individual to re-engage in behaviours they have abandoned due to the traumatic event.
A sex therapist is also another great resource for survivors of sexual violence and will use the same forms of therapy as other therapist, however they are more comfortable compared to other therapists with discussions of sexual behaviour.
Professionally trained sex therapists understand the wide range of impacts that acts of sexual violence can have on a person's self-esteem, sexual lives, and intimate partner relationships. They also have extensive knowledge on the physical and psychological impacts of sexual violence, and how it impacts not only the individual, but also their family, friends and other members of their social circle.
What to Look for in a Therapist
Most therapists are equipped and trained to support survivors of sexual violence, however there may be some therapists who might not be so comfortable with the subject matter due to their education, training and experience.
To feel confident that your needs will be met, and that you feel supported, it is important to look for a therapist that has experience in domestic, family and sexual violence. Most therapists will divulge this information on their work profiles, along with their qualifications. Another way to determine if a therapist is experienced on the subject is to also to look for works of academic publications on the matter.
When it comes to selecting and working with a sex therapist it is important to do some research. At present, sex therapy is not regulated by the government which means there is the chance you may approach or work with someone who is not equipped to work around sexual violence. Sex therapists are similar to other therapists and are typically registered or associated with regulatory bodies such as Australian Psychology Society (APS), Australian Counselling Association (ACA), or Australian Health Practitioner Regulation Agency (APHRA). Additionally, they may be members of the Society of Australian Sexologist (SAS).
When it comes to qualifications, most sex therapists have an educational background in psychology, counselling or social work, with additional training and education in sexual behaviour, typically at the postgraduate level. Like other therapists, sex therapists will list the client concerns they are experienced at working with, and their experience in sexual violence on their profiles.
To make an appointment try Online Booking. Alternatively, you can call Vision Psychology Brisbane on (07) 3088 5422.

References:
Australian Institute of Family Studies (2011). The impacts of sexual assault on women. Retrieved from https://aifs.gov.au/publications/impacts-sexual-assault-women
Australian Institute of Health and Wellbeing (2018). Family, domestic, and sexual violence in Australia. Retrieved from https://www.aihw.gov.au/getmedia/d1a8d479-a39a-48c1-bbe2-4b27c7a321e0/aihw-fdv-02.pdf.aspx?inline=true
Guggisberg, M. (2018). The impact of violence against women and girls: A life span analysis. In M. Guggisberg & J. Henricksen (Eds.) Violence Against Women in the 21th Century: Challenges and Future Directions (pp. 3-28). New York, N.Y: Nova Science Publishers.
Leiner, A.S., Kearns, M.C., Jackson, J. L., Astin, M.C., Rothbaum, B. O., Nezu, A. M. (2012). Avoidant coping and treatment outcomes in rape-related posttraumatic stress disorder. Journal of Consulting and Clinical Psychology, 80, 317-321. http://doi.org/10.1037/a0026814
Regehr, C., Alaggia, R., Dennis, J., Pitts, A., & Saini, M. (2013). Interventions to reduce distress in adult victims of rape and sexual violence: A systematic review. Research on Social Work Practice, 23, 257-265. http://doi.org/10.1177/1049731512474103
Rellini, A.H. (2014). The treatment of sexual dysfunction in survivors of sexual abuse. In Y.M Binik, K.S. Hall., & J.L. Wetchler (Eds.). Principles and Practice of Sex Therapy (pp. 375-398). New York, N.Y: The Guildford Press.