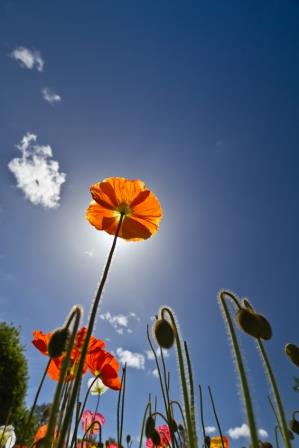 Tall Poppy Syndrome is fortunately not a mental illness diagnosis, but a phenomena of social culture.
The general term refers to the negativity by majority to those who excel or stand out. Most of the literature seems to point to Australians having this reaction to those that are different. Still I'm not convinced it is a thing and it remains an interesting idea or concept.
What do you do if you have become a Tall Poppy?
If you are reading my article you are probably wondering if your success or future plans were cut down by others because you stand out or excel in your personal or work life.
I'd like to propose a list of attributes of those who might have been affected:
Do you hesitate to share a really good idea with those around you, because you worry that they will feel bad if your idea is a "great idea"?
Do you find that people come to you to solve problems, rather than others?
Do you have skills that are noticeably better than the majority of those around you? This can include the arts or music, sport or work, relationships or academia.
Do you have stress when you remember negative comments or actions made by others, after you shared an idea or excelled at something?
Do you have nightmares or constant worry about trying to avoid hurting others' feelings, and try to under-perform to appear more normal?
The concept of tall poppy syndrome seems quite vague, but I believe that excelling and exceeding the norms of behaviour causes those in the majority group to feel uncomfortable. Others feel uncomfortable because it often calls into question their own work effort or personal ability. It can often be more about maintaining the status quo, than the individual that became the tall poppy.
Still being a tall poppy is a problem in our society if all tall poppies need to keep brilliance under a rock because of the need to fit in! So here are my tips on being a tall poppy. These are slightly unconventional and a little tongue in cheek. I'm Australian so it is, what it is …
Tips for Tall Poppies
If you succumb to tall poppying, start hanging out with sunflowers. In layman's terms, move out of your social circle. Perhaps study a course that is harder than one you have previously and find others that share your skills!
If you like the other poppies try a little water and fertiliser; or start projects that lead to sharing your skills and helping those around you up-skill and "grow a little taller". This may take patience. But if your relationships are worth it, try  it.
Relax a little and smell the roses, take a holiday or challenge yourself to take it easy. Slowing down the rate of achievements can be good for your health, and means you fit in because you are taking it easy …
Change your setting and try something challenging. If you excel at music, try a sport. If you excel at programming, try cooking. If you enjoy speaking, try reading. Often we enjoy things we can't do, more than the things we do best!
Another idea is to choose to ignore any negativity if it is just a personal attack. If you are supported with your skills to excel, then sometimes it is best to just push past the barriers of the judgement of others, and continue to do your best.
If you are victim of tall poppy syndrome and want to share your frustrations, then book in to discuss. I'm happy to provide a sounding board to your ideas and help find a way through. Sometimes it is helpful to have support and not feel alone.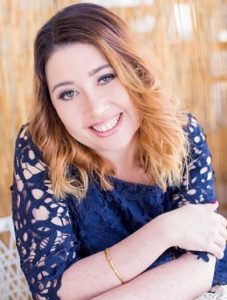 Author: Vivian Jarrett, B Psych (hons), AMAPS, MAICD.

Vivian Jarrett is the Clinic Director at Vision Psychology; she is passionate about providing high quality psychology services to Australians from all walks of life.
To make an appointment try Online Booking. Alternatively, you can call Vision Psychology Brisbane on (07) 3088 5422.