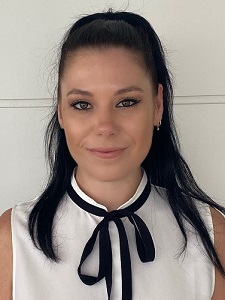 BA (Psych) (Hons) M Psych
Tara Pisano is not currently taking new bookings. To make an appointment for all counselling, please call Vision Psychology Brisbane on (07) 3088 5422.
Hi, I'm Tara and I am a registered psychologist with experience in acute mental health units, outpatient specialty programs, crisis intervention, private practice and nonprofit organizations.
I hold a Bachelor of Arts in Psychology (Honours) and Masters degree in Professional Psychology from Macquarie University in NSW. My thesis was completed on social anxiety and alcohol related consequences with a strong understanding of dual diagnosis and its importance in addressing co-morbid mental health issues. I have also completed psychology studies at the University of Florida and received a Deans List distinction.
Adolescents and Young People
Because research shows that three quarters of mental health conditions emerge by age 24, I am particularly passionate about early intervention in adolescents and young adults to be able to promote recovery and positive outcomes. I recognize accessing mental health services can provoke anxiety and discomfort, so I prioritise building a supportive relationship and safe environment where you can be vulnerable to achieve your goals while feeling understood and validated.
I am able to teach you skills to cope with difficult events, emotions and thoughts and lead a fulfilling life by getting you 'unstuck' and connected. I am cognizant that your story, your pain and your struggles are unique to you, and will tailor a treatment plan designed to target your specific presenting issues.
In my practice, I use a wide range of evidence-based clinical approaches including:
Cognitive Behavioural Therapy (CBT);
Dialectical Behaviour Therapy (DBT);
Interpersonal Psychotherapy (IPT);
Motivational interviewing; and
Acceptance and Commitment Therapy (ACT).
I take the time to invest in understanding what it is you are experiencing so I can facilitate changes that will stick.
My areas of interest include:
Depression;
Anxiety;
Sleep disturbance;
Bipolar Affective Disorder;
Psychotic disorders;
Relationship difficulties;
Stress;
Low self-esteem;
Anger;
Attachment issues;
Obsessive Compulsive Disorder;
Self-harm.
I am also trained in psychometric assessment with significant experience in cognitive assessments in children and adults. I have experience in completing these for NDIS purposes, and am knowledgeable in NDIS requirements for testing.
To make an appointment  for Counselling, please call Vision Psychology Wishart on (07) 3088 5422 or M1 Psychology Loganholme on (07) 3067 9129.
Articles of Interest by Tara Pisano: