Immigrating and your Mental Health
Whether you are an avid adventure-seeker or a complete "creature of habit", there is no denying that immigration is a big step in anyone's life that can come with many positive and negative effects on their mental health.
There are a variety of reasons someone may immigrate and each comes with their own set of benefits and pitfalls.
Whilst immigrating as a child may be easier in the long-run as they would likely be moving with caregivers and/or siblings and therefore have some of their support system accompanying them, they would be more accustomed to the country by the time they may choose to study or seek employment, and they may be able to learn the native language more easily depending on their age and therefore assimilate better. Children or adolescents are more likely to immigrate due to their caregiver's gaining employment, caregivers reuniting with their own parents or siblings, or caregivers choosing to do so to provide future opportunities for their families and children. This may leave children and adolescents feeling as though they have little to no say in leaving their friends or other family members which may be very distressing or cause family discord. Parents/caregivers in these situations may often see the bigger picture for their children but still feel a sense of guilt when empathising with their children's emotions. They are also likely to be grappling with their own emotions regarding leaving their home country and having their dependents be resistant is likely to make this experience all the more difficult.
Deciding to move as an adult, without dependents may feel like a "fresh start" to someone's life and provide opportunities that were not available in their own country such as studying, working or pursuing a relationship with a foreigner. These opportunities may provide a boost in confidence, increase independence, allow the individual to earn a salary that may not have been possible in their home country, support their family back home financially, begin a family of their own and possibly even avoid danger in their home country. Although this sounds like an absolutely ideal situation that no one, if given the opportunity, could resist, immigration can still be exceptionally difficult.
The difficulty with immigrating, even if it was your choice:
Feelings of isolation – Moving away from friends and family can feel very isolating. Even if you may not have been very close to your family or have had a large group of friends back home, being surrounded by people who know their university peers, colleagues who may have come from the same hometown and share commonalities, or seeing a few of your new partners exes etc. can feel rather isolating when you share little to no history with anyone. With international travel being expensive, and in the time of this pandemic, frankly impossible, not seeing loved ones who know you well and support you emotionally for over two years is enough to illicit mental anguish in even the most independent individuals. With life continuing, milestones such as surgeries, graduation if studying, having a child etc. may have to be experienced alone or with new acquaintances rather than with family or long-term friends.
Not understanding the nuances of the language and/or culture – For those who may not speak the native language of their new country, the inability to effectively communicate can once again reinforce the feelings of isolation. It may be hard to demonstrate your true personality, sense of humour or even your level of intelligence to others which may cause you to be unfairly judged or dismissed which may cause you to feel misunderstood and depressed. Even if you do speak the native language, nuances of culture are almost impossible to grasp straight away. Therefore, you may feel offended by or offend others due to things in your own culture which may be considered normal/abnormal that differ to the country you now live in. It may simply be expected for you to assimilate straight away due to the family you are joining, studies you are undertaking or employment you have gained. This can feel like a lot of pressure, especially compounded with the other factors that make immigration difficult.
Having your family depend on you – In some cases, your family may invest their savings to send one family member to a first world country, to study or gain employment in order to support the rest of the family back home. This too can contribute to feelings of extra pressure. You may feel guilty about expressing that you are struggling and need emotional support whilst adjusting due to the fact that your family have invested in and are relying on you, due to you being the family member with the most promising prospects.
The expense to have immigrated – Whether you or your family has made the investment, it is exceptionally expensive to pay for visas, English testing and flights etc. Therefore, even if living in this new country is causing feelings of anxiety, depression or issues with adjustment, you may be less likely to voice these concerns due to the immense cost and may even start to feel as though you are now isolated from your family as well as you are unable to confide in them too. You may also want to avoid the feeling of "failure" by "giving up" and returning home.
Sometimes only choosing to move due to opportunity – Often, you may not be choosing to immigrate due to wanting to "escape" your own past or country, but rather because you understand that another country may offer more opportunities for you and your children's futures. Therefore, you may miss a lot of things about your own country, truly appreciate your culture, be close with your family and friends and love the beauty of your home country but have to follow your head rather than your heart. This may make assimilating very difficult as you may not desire to change these things about yourself or necessarily even enjoy the culture of your new country but understand that your quality of life regarding finances, safety, public health etc. are objectively better in this new country and therefore see yourself as the generation who may have to make sacrifices now to help your family in future, which can cause you to feel "stuck" with a great sense of responsibility, sometimes even at a young age.
Being discriminated against – Although the above examples may be difficult enough, immigrants can at times experience covert and even overt discrimination or racism. There can often be a misconception that immigrants are entering a country and "stealing" the native citizen's jobs. This can cause people to make fun of your culture, purposefully make the immigrant feel isolated or even show physical aggression in the form of xenophobic attacks.
For each person, it is important to weigh up the pros and cons of immigrating and if immigration is chosen, to set up a support system, even if through the use of technology to fall back on during times of isolation. It would also be important to make a concerted effort to learn about the culture of the country you may be moving to and to create a new support system who may be interested in having you share about your own customs and culture. Finding groups of immigrants from your own home country may also be very helpful. Whichever path you taking, never forget to look after yourself to manage the challenges of the effects of immigrating on your mental health.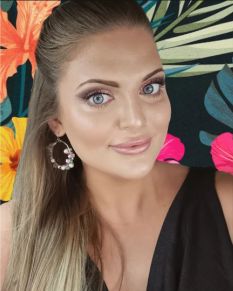 Author: Lauren Otto, MA Clinical Psychology
Lauren Otto is a Clinical Psychologist who primarily works with children, adolescents and adults. She has experience in many fields including emotion regulation and adjustment difficulties, as well as living with chronic pain. Her warm, non-judgemental yet practical approach to therapy fosters a positive relationship whilst allowing them to achieve their goals. Lauren also has a particular interest in Autism Spectrum Disorder.
To make an appointment try Online Booking. Alternatively, you can call Vision Psychology Brisbane on (07) 3088 5422 or M1 Psychology Brisbane on (07) 3067 9129