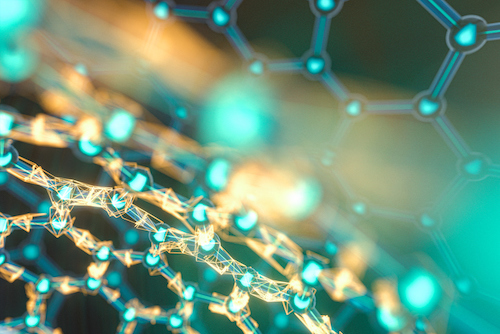 What are the links between stress and cancer?
The Australian Institute of Health and Welfare suggests that approximately half of the Australian population will have a cancer diagnosis before they reach the age of 85.
Cancer diagnoses often lead to a range of issues relating to the patient's physical, emotional, and social wellbeing, and that of their caretakers. These issues can be due to personal factors (eg finance, living situation, age, etc), cancer factors (eg stage of cancer, life expectancy, etc), or physical factors (eg hormonal changes, fatigue, pain). The interaction of these factors can lead to the development of psychological symptoms and disorders.
The Relationship between Cancer and Mental Health
Depending on the type of cancer, many patients develop depression or generalised anxiety disorder.
The relationship between stress and cancer has been a key research topic in the past decades. Studies indicate a correlation between stress and cancer, where, although inconclusive, it was argued that exposure to acute stress increases the risk of developing specific types of cancer.
ALSO, because of the inhibiting effect of stress on the immune system, stress is argued to trigger and facilitate cancer growth. For example, research has found that patients with histories of breast cancers who received psychological treatment have a reduced risk of recurrence and death from breast cancer, when compared to those who did not receive psychological treatment.
On the other hand, it is not surprising to learn that having a cancer diagnosis is associated with significant psychological distress.
On top of that, cancer patients who have been exposed to stressful life experiences are more likely to have higher mortality rates.
Even among cancer survivors, stress and psychological symptoms are often sustained after their treatment concludes.
What are Emotional Freedom Techniques (EFT)?
Emotional Freedom Techniques (EFT) are an evidence-based therapy that combines cognitive therapy and acupressure stimulation.
During the treatment, clients are guided by the practitioner to process negative emotions and distresses. As the client masters the techniques, EFT could be used as a self-help tool for immediate stress relief; however, professional guidance during sessions is necessary for deeper trauma processing.
Due to the involvement of manually stimulating acupuncture points, EFT has been found to be especially effective at reducing stress, as well as other mental health disorders (eg post-traumatic stress disorder, anxiety, eating disorders, etc.)
EFT and Cancer
The stress reduction benefits of EFT are well established; more recently, researchers have been studying the effect of EFT on cancer patients' mental health. Although still in the early stages, EFT demonstrated promising results due to its effectiveness in reducing stress and treating anxiety and depression.
Research showed that cancer patients who underwent EFT treatment reported reduced pain and stress levels, fatigue, hot flushes, and night sweat symptoms. Moreover, EFT was also found to improve anxiety and depression among cancer patients.
If you or someone you know is experiencing a significant amount of stress or distress, please seek out professional help as it could prevent and protect from possible medical or psychological consequences.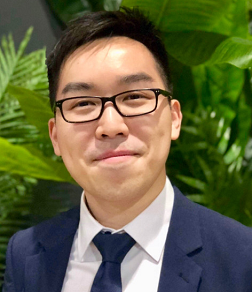 Author: Christopher Lee, B Psych Science (Hons); Masters of Psych (Clinical); MAPS
Christopher Lee is a Brisbane psychologist with a keen interest in helping teenagers and young adults with trauma, behavioural and relational issues. In addition to speaking English, Cantonese and Mandarin fluently, Christopher uses evidence-based therapy techniques such as CBT, ACT, EFT, and DBT.
To make an appointment with Christopher Lee try Online Booking. Alternatively, you can call M1 Psychology Loganholme on (07) 3067 9129 or Vision Psychology Wishart on (07) 3088 5422.  
References:
Australian Institute of Health and Welfare. (2019). Cancer in Australia: In brief 2019. Cancer series no. 122. Cat no. CAN 126. Canberra: AIHW
Cancer Institute NSW. (2015). Cancer treatment side effects: A guide for Aboriginal Health Workers. Sydney.
Chida, Y., Hamer, M., Wardle, J., & Steptoe, A. (2008). Do stress-related psychosocial factors contribute to cancer incidence and survival?. Nature clinical practice Oncology, 5(8), 466-475.
Koh, K. (2018). Stress and Illnesses. (1st ed. 2018.). Stress and Somatic Symptoms Biopsychosociospiritual Perspectives (pp. 55-63). doi:10.1007/978-3-030-02783-4
Soung, N. K., & Kim, B. Y. (2015). Psychological stress and cancer. Journal of Analytical
Science and Technology, 6(1), 30. doi.org/10.1186/s40543-015-0070-5
Andersen, B., Yang, H., Farrar, W., Golden?Kreutz, D., Emery, C., Thornton, L., … Carson, W. (2008). Psychologic intervention improves survival for breast cancer patients. Cancer, 113(12), 3450–3458. doi:10.1002/cncr.23969
Niedzwiedz, C., Knifton, L., Robb, K., Katikireddi, S., & Smith, D. (2019). Depression and anxiety among people living with and beyond cancer: A growing clinical and research priority. BMC Cancer, 19(1), 943. doi:10.1186/s12885-019-6181-4
Han, M. (2017). Stress and Depressive Symptoms in Cancer Survivors and Their Family
Members: Korea Community Health Survey, 2012. International Journal Of
Environmental Research And Public Health, 14(9). doi:10.3390/ijerph14090999