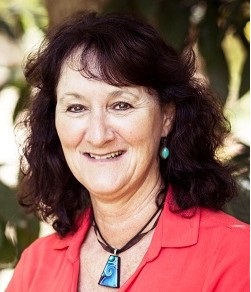 Tracey Rehe,
BSocWk, PG Buddhist Psychotherapy,
Hakomi NZ Mindful Somatic Psychotherapy Graduate,
Member AASW, Member PACFA, Member AABCAP.
Hello, Kia ora! I'm Tracey – a trauma informed Somatic Therapist with a strong interest in spirituality. I enjoy working with the wisdom of Western psychological models and linking these with the wisdom of Buddhist psychology and Mindfulness-based Somatic approaches.
My training and experience means that I can help individuals with:
Stress Management;
Anxiety Disorders;
Mood Disorders;
Childhood Abuse and Neglect;
Complex Trauma;
Domestic and Family Violence;
Grief and Loss;
Relationship Issues;
Workplace Stress and Burnout;
Life transitions;
and Spiritual Crises.
My clients are courageous and curious about themselves. They show up being vulnerable, scared, raw, sad, angry, and real in order to live life more fully.
When I work with you, I will not be trying to fix or change you, as I believe you are the expert on your own life. I will be helping you find and reconnect to your wise inner voice and make it stronger. We'll have real conversations and I'll ask you lots of questions. Sometimes we'll laugh, sometimes we'll be sitting quietly and exploring your inner world with curiosity, sometimes there will be tears.
I bring my genuine, caring, and down to earth personality to therapy and am comfortable with the difficult 'shadow' parts of life as well as the silly and humorous ones.
I have been an Accredited Mental Health Social Worker and trauma informed therapist practising for 25 years in Australia and New Zealand. I have worked in community mental health teams including acute/crisis teams, mental health inpatient units, child protection and family violence services, aged care, and generalist hospital and community services. I am well practised in the Western medical approach to treating mental health disorders and have significant experience in working with family violence and child abuse and neglect.
Some of the ways I've been trained include:
Cognitive Behaviour Therapy (CBT);
Dialectical Behaviour Therapy (DBT);
Acceptance and Commitment Therapy (ACT);
Mindfulness and Relaxation Strategies;
Hakomi Mindful Somatic Psychotherapy;
Buddhist Counselling and Psychotherapy;
Cultivating Compassion Training (CCT);
Mindful Self-Compassion Training (MSC);
Advanced Trauma and Attachment Theory;
Sensorimotor Psychotherapy – Level One;
Becoming Safely Embodied;
i-Rest Meditation – Level One;
Somatic Experiencing – Advanced Level Student;
EMDR – Basic Level.
If anything I have presented resonates or interests you I would be honoured to work with you. Therapy can be short term or long term, and I will work with your needs and budget.
I appreciate that finding the right therapist who is a 'good match' is very important, so I'm happy for you to have an initial call with me to ask any questions you feel you need, to assess if I'm the right person for you.
Tracey is not currently taking bookings. However to make an appointment with a Vision Psychology clinician try Online Booking. Alternatively, you can call Vision Psychology Brisbane on (07) 3088 5422.