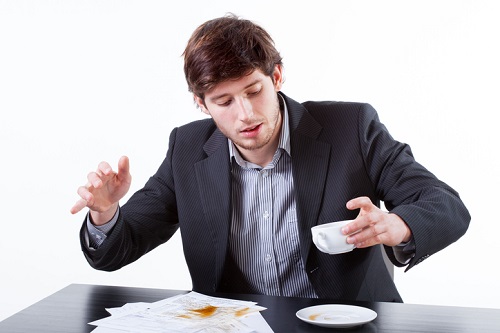 Psychological flexibility is the overarching assumption of Acceptance and Commitment Therapy (ACT: pronounced 'act').
According to ACT, psychological flexibility occurs when we get in touch with the present moment as conscious beings and accept emotions for what they are, we have the ability to choose to act in ways that are more congruent and in line with our values.
This enables us to hold our own thoughts and emotions a little more lightly and act on longer term values, as opposed to engaging in short term impulses, feelings and thoughts.
For example: Stewart was catching up with a friend who he'd been anxious to see for quite some time. Upon meeting he accidentally knocked over his coffee, spilling it on the table, himself and over his friend. Feeling embarrassed, Stewart exclaimed, "I am such an idiot, I cannot believe I did this". This added to Stewart's anxiety, and to the negative thoughts he has of himself. According to ACT, this can be understood as Stewart being psychologically inflexible.
If Stewart was a little more accepting of his behaviour he may have paused, connected with his inner emotions and reflected on his behaviour. Instead Stewart could have said, "I'm really annoyed at myself right now", allowing him to be accepting and connected to his feelings and behaviour, demonstrating that he is psychologically flexible. But how does Stewart go from being psychologically inflexible to psychologically flexible?
Well, Stewart could decide to see a therapist who uses Acceptance and Commitment Therapy techniques.
What is Acceptance and Commitment Therapy?
ACT was developed by Steven C. Hayes in 1982, and is an evidence-based behavioural therapy that emphasises acceptance, mindfulness and valued actions to assist people in accepting the difficulties that happen throughout life.
Using mindfulness techniques, individuals learn to stop rejecting and evading their inner emotions and learn to accept that inner emotions are appropriate reactions to specific situations which should not prevent them from progressing in life. This helps garner an understanding and acceptance of issues and hardships; it eventually leads to a commitment in making necessary changes in behaviour (regardless of what is occurring in life). There is a simple acronym that encapsulates ACT and that is 'ACT':
A = Accept your thoughts and feelings and be present.
C = Choose a valued direction and –
T = Take action.
According to ACT there are six processes that aim to increase psychological flexibility, these include:
1 – Cognitive Defusion (Watch Your Thinking): 
Cognitive defusion occurs when we step back and separate our thoughts, images and memories and learn not to get caught up and tangled with these thoughts or influenced by them. This step to ACT teaches us to see our thoughts for what they truly are, nothing more than words or pictures, and so we can learn to hold them lightly instead of tightly.
2 – Acceptance (Open Up):
Through acceptance, we learn to open up and make room for painful feelings, sensations and emotions. We learn to drop the struggle we have with them, give them room to breathe and allow them to be as they are, instead of fighting and denying them – basically, we learn to let them be. This allows our inner thoughts, feelings and urges to come and go, without a struggle.
3 – Contact with the Present Moment (Be in the Here and Now):
By making contact with the present moment we can help bring our awareness to the here and now, and experience openness, this can result in us being psychologically present – or consciously connecting and engaged with what is unfolding in the present moment, instead of wandering with our thoughts.
4 – Self-as-Context (Pure Awareness):
Self-as-context in ACT means that we learn to get in touch with our deep sense of self, and get to know our inner self. This is the observant part of who we are, and is separate from our thoughts, memories, and feelings.
5 – Clarifying Values (Know What Matters):
A key facet of ACT is values, and recognising what matters most to ourselves and what we authentically want our life to be about. It is important to clarify these values, in order to have a meaningful life.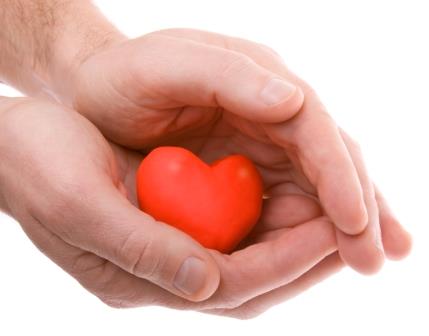 6 -Committed Action (Do What It Takes):
This step is made possible once we have recognised what our true values are, and we become committed to doing the things that bring value into our lives. This means we take effective action that is guided by our values, doing what it takes to live by our values regardless of whether they may cause us discomfort and pain.
Who Benefits from ACT?
The research into ACT has shown the therapy to be effective for people who have:
post-traumatic stress disorder (PTSD);
obsessive-compulsive disorder (OCD);
eating disorders;
addiction;
depression;
anxiety;
and chronic pain.
What to Expect in Therapy
When you work with a therapist who uses ACT techniques, you will learn to listen and pay attention to your own self-talk, that is, the way you talk to yourself about specific situations and events; as well as talk to yourself about potential limitations and problematic relationships. Through learning to focus on your own self-talk, you can determine if your concerns need immediate attention or if they can be accepted for what they are.
Working with a therapist, you can explore what you've done in the past that hasn't worked for you, plus explore options that will assist you from repeating these behaviours in the future. As you accept your presenting problems for what they are, you will work towards making a commitment to stop fighting with your past and begin to start practising more optimistic behaviours that stem from your personal values and goals.
ACT is not a structured treatment like Dialectical Behaviour Therapy (DBT), Mindfulness-Based Cognitive Therapy (MBCT) and Mindfulness-Based Stress Reduction (MBSR), with therapists modifying techniques based on their ability as a therapist and on you as the client.
If you are specifically looking for a therapist who uses ACT it is important to look for an experienced therapist, counsellor, psychologist or social worker who may have additional training in ACT, and who acknowledges using ACT via their public profile.
To make an appointment try Online Booking. Alternatively, you can call Vision Psychology Brisbane on (07) 3088 5422.

References:
Blackledge, J. T., & Barnes-Holmes, D. (2009). Core processes in acceptance and commitment therapy (pp.  41-58). In J. T, Blackledge., J. Ciarrochi., & F. Deane (Eds.). Acceptance and Commitment Therapy: Contemporary Theory, Research, and Practice. Bowen Hills: Australia. Australian Academic Press.
Fledderus, M., Bohlmeijer, E., Fox, J.P., Schreurs, K. M.G., & Spinhoven, P. (2013). The role of psychological flexibility in a self-help acceptance and commitment therapy intervention for psychological distress in a randomised controlled trial. Behaviour Research and Therapy, 3, 142-151. https://doi.org/10.1016/j.brat.2012.11.007
Harris, R. (2009). ACT made simple: An easy-to-read primer on acceptance and commitment therapy. Oakland, CA: New Harbinger Publications.
Kraft, J., Ferrell, J., Levin, M.E., Twohig, M. P. (2018). Psychological inflexibility and stigma: A meta-analytic review. Journal of Contextual Behavioural Science, 7, 15-28. https://doi.org/10.1016/j.jcbs.2017.11.002
Larmar, S., Wiatrowski, S., & Lewis-Driver, S. (2014). Acceptance and commitment therapy: An overview of techniques and applications. Journal of Service Science and Management, 7, 216-221. Retrieved from http://dx.doi.org/10.4236/jssm.2014.73019
Ong, C.W., Lee, E.B., & Twohig, M. P. (2018). A meta-analysis of dropout rates in acceptance and commitment therapy. Behaviour Research and Therapy, 104, 14-33. https://doi.org/10.1016/j.brat.2018.02.004
Swain, J., Hancock, K., Hainsworth, C., & Bowman, J. (2013). Acceptance and commitment therapy in the treatment of anxiety: A systematic review. Clinical Psychology Review, 33, 965-978. http://dx.doi.org/10.1016/j.cpr.2013.07.002