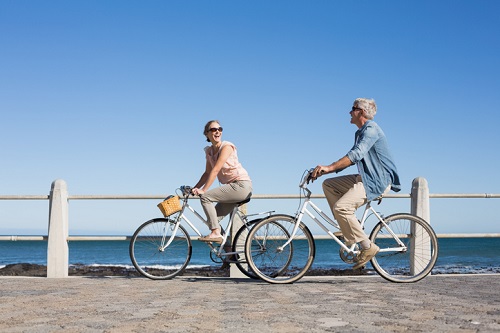 Could Vitamin D – the sunshine vitamin, often automatically associated with healthy bones – help ease your depression?
With a substantial amount of research supporting a positive link between vitamin D deficiency and depression, this freely available nutrient could be part of your treatment plan.
Even though here in Australia we have an abundance of sunshine, well over 30% of people are classified as Vitamin D deficient, with levels of less than 50nmol/L. A healthy level is often considered to be up close to 100nmol/L, so there are probably a lot more deficient people than appreciated. This is possibly due to the successful "slip, slop, slap" campaigns to prevent skin cancer.
In northern countries, as many as 65% of inhabitants are deemed to be deficient due to their lack of exposure to UVB rays.
Although generally referred to as a vitamin, it is actually a steroid hormone synthesised from sunshine or obtained in the diet or by supplementation.
Why Vitamin D is Important for your Mood
Vitamin D:
Acts as a neuroactive steroid, playing an integral role in the functioning of neurotransmitters, such as serotonin (the happy hormone) and dopamine which is associated with pleasure and reward.
Is involved in neuroplasticity – that is, vitamin D helps the brain to alter its connections or rewire itself as a result of environmental, behavioural, and neural changes.
Supports antioxidant production. Oxidative stress is commonly found in psychiatric disorders such as depression.
May support brain derived neurotrophic factor, BDNF. This helps prevent the death of existing brain cells, stimulates the growth of new brain cells, and supports cognitive function.
Has been shown in research to impede inappropriate activation of the immune system, thus exerting neuroprotective effects.
Deficiency has also been linked to inflammation and autoimmune conditions, both of which may be associated with depression and other mood disorders.
Adequate Sun Exposure
For many people it can be difficult to fulfill their Vitamin D needs all year round through sun exposure alone as it depends on latitude, the season, time of day, length of day, cloud or smog, amount of melanin in their skin, and skin colour as well as their body's ability to synthesise it effectively.
Other people, particularly those that spend most of their time indoors or avoiding going outdoors without sun protection or clothed from head to toe, are particularly at risk of vitamin D deficiency.
Likewise, the elderly who are less able to produce Vitamin D as they age and perhaps because they spend much of their time indoors, are at risk of deficiency.
But how much sunshine do you need? According to the National Institutes of Health some experts and researchers recommend between 5 and 30 minutes of sun exposure, especially between 10 a.m. and 4 p.m. daily or at a minimum of twice weekly. During this time, exposing your face, arms, hands, and legs without sunscreen will be suffice to synthesise adequate vitamin D.
However, whilst it is not ideal, it is possible to increase your Vitamin D levels through diet and/or supplementation.
How to include Vitamin D in your Diet
Whilst the best source of Vitamin D is safe sun exposure, there are a few foods that are natural providers of this nutrient, including:
Trout
Salmon
Mushrooms
Sardines
Eggs
Liver
Tuna
Vitamin D Supplementation
Cod liver oil is considered to be a good natural source of Vitamin D with the added benefit of Vitamin A and omega 3s but it is best to also consider Vitamin K as it works alongside Vitamin D, helping to regulate calcium.
To get the dosage right, it is a good idea to find out what your current level is and then to liaise with your health professional to work out a suitable dose for you; more is not necessarily better with recent research reporting that a lower daily dose was more effective than a higher one.
If you'd like to find out more, and work with a nutritionist, I welcome you to make an appointment with me.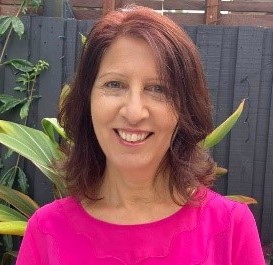 Author: Beverley Dorgan, BHSc Nutritional Medicine, ANTA.
Beverley Dorgan is a Brisbane Clinical nutritionist with a special interest in how the foods we consume can impact on our mental health from anxiety and depression to OCD and behavioural or learning issues.
Beverleyis not currently taking appointments. However, to make an appointment with a Vision Psychology Clinician try Online Booking. Alternatively, you can call Vision Psychology Brisbane on (07) 3088 5422.

References: 
Anglin, R., Samaan, Z., Walter, S., & McDonald, S. (2013). Vitamin D deficiency and depression in adults: Systematic review and meta-analysis. British Journal of Psychiatry, 202(2), 100-107. doi:10.1192/bjp.bp.111.106666
Geng C, Shaikh AS, Han W, Chen D, Guo Y, Jiang P. Vitamin D and depression: mechanisms, determination and application. Asia Pac J Clin Nutr. 2019;28(4):689-694. doi: 10.6133/apjcn.201912_28(4).0003. PMID: 31826364.
 https://www.healthdirect.gov.au/vitamin-d-deficiency
National Institutes Of Health https://ods.od.nih.gov/factsheets/VitaminD-HealthProfessional/
Penckofer S, Kouba J, Byrn M, Estwing Ferrans C. Vitamin D and depression: where is all the sunshine?. Issues Ment Health Nurs. 2010;31(6):385-393. doi:10.3109/01612840903437657