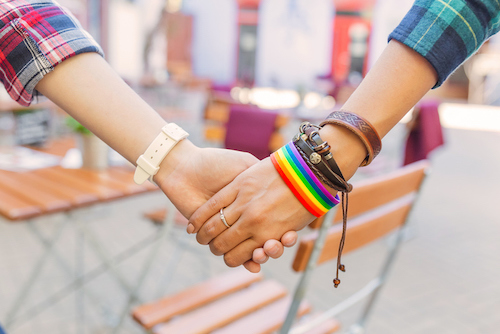 Recent findings showed that more than one-third of first-time marriages in developed countries end in divorce.
One of the approaches many relationship counsellors advocate is Gary Chapman's love language model. I am sure by now, most people know what love language is. However, for those who don't, the love language model is basically the idea that each one of us has our preferred way of showing and receiving love.
The Five Love Languages
Chapman proposed five different languages, which includes:
Words of Affirmation: positively acknowledging you or your partner with compliments or positive feedback (e.g. "I love that you…")
Acts of Service: "actions speak louder than words," when you or your partner performs certain behaviours to help the other person
Receiving Gifts: a preference for giving gifts that imply thought, effort, and expense
Quality Time: a preference for spending time with you or your partner and gaining their undivided attention, often includes having quality discussions
Physical Touch: where you or your partner has an enhanced desire for physical affection, hench touch
How does it work?
Chapman proposed that we typically use all five of the love languages but that we each have a primary love language that we use most often. For example, I personally scored high on Acts of Service, that's how I tend to demonstrate love, and that's the way I expect to receive love.
However, I also score high on physical touch, just not as high as Acts of Service. If you would like to know your love language, you could easily do a short questionnaire on the five love languages website (link in references list below).
Chapman also argued that if a spouse can determine the expression of love that makes one's partner feel most loved, one would enjoy greater relationship satisfaction. Indeed, appropriately expressing your partner's primary love language is a relational maintenance activity that will increase relationship satisfaction.
But Is That All?
Research defined relationship satisfaction as the extent to which an individual believes that their partner accurately perceives their needs and actively seeks to meet those needs.
If love language is the only answer, then surely couples with the same love language should enjoy the most incredible relationship satisfaction? Does that mean we are doomed if we don't share the same love language with our partner?
Luckily, research showed a lack of association between love language alignment and relationship satisfaction. Instead, self-regulatory behaviours are what make the difference.
Self-regulatory behaviours are described as those processes, internal or transactional, that enable individuals to guide their actions over time and across changing circumstances. For example, couples often realize the need to change how they perceive and relate to their partners by engaging in self-regulatory behaviour.
It is not the matching of love language that matters. What matters is the consistent effort of learning and practicing your partner's love language, even if that's not your preferred way.
Relationships are hard work, but if you put in the effort, it is well worth it. Remember, The grass is not greener on the other side; the grass is greener where you water it.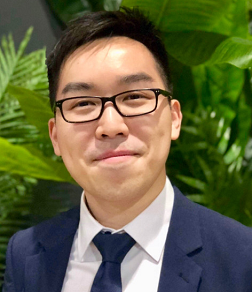 Author: Christopher Lee, B Psych Science (Hons); Masters of Psych (Clinical); MAPS
Christopher Lee is a Brisbane psychologist with a keen interest in helping teenagers and young adults with trauma, behavioural and relational issues. In addition to speaking English, Cantonese and Mandarin fluently, Christopher uses evidence-based therapy techniques such as CBT, ACT, EFT, and DBT.
To make an appointment with Christopher Lee try Online Booking. Alternatively, you can call M1 Psychology Loganholme on (07) 3067 9129 or Vision Psychology Wishart on (07) 3088 5422.
References:
BUNT, S., & HAZELWOOD, Z. J. (2017). Walking the walk, talking the talk: Love languages, self?regulation, and relationship satisfaction. Personal Relationships, 24(2), 280–290. doi:10.1111/pere.12182
Baumeister, R. F., Gailliot, M., DeWall, C. N., & Oaten, M. (2006). Self-regulation and personality: How interventions increase regulatory success, and how depletion moderates the effects of traits on behavior. Journal of Personality, 74, 1773–1801. doi:10.1111/j.1467-6494.2006.00428.x
Bohlander, R. W. (1999). Differentiation of self, need fulfilment, and psychological well-being in married men. Psychological Reports, 84, 1274–1280. doi:10.2466/PR0.84.3.1274-1280
Chapman, G. (2014). The five love languages. Retrieved from http://www.5lovelanguages.com/resource/the-5- love-languages/