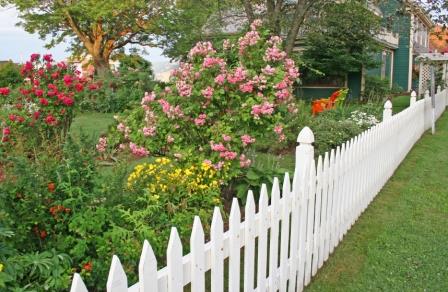 Personal boundaries are OK.
In fact, they are necessary.
Boundaries are the rules and limits that we set for ourselves within the relationships that we have with partners, parents, children, friends, colleagues and ourselves.
When we have healthy boundaries, we can say 'no' to other people when we need and want to – and this in turn can help us to develop genuine close relationships with others (Holowaychuk, 2018).
What are Your Boundaries?
When we establish our own personal boundaries, these are based on our values and the things that are important to us.
Our boundaries are ours and specific to our needs and experiences in life. Sometimes we may share the same or similar boundaries as some of those around us; and some of our boundaries may be unique to us as humans (Lee, 2020).
When discovering our boundaries, we have to consider what is and isn't acceptable to us (for example how someone treats us), and knowing our values helps to determine this.
Listening to your emotions is important as they try to tell us important information about ourselves and what is happening around us. If we notice that we are feeling uncomfortable, we need to lean into that and understand what our emotions are trying to communicate to us.
Self respect is an important aspect of boundary setting, this means that we don't give in to others all the time – we do what is right for us and not everybody else.
We also need to have respect for others, ensuring that our actions are not suiting us at the expense of others (Bell, 2020).
Knowing what our personal boundaries are earlier in life, helps us to make decisions to stay away from situations that we are uncomfortable with.
The Different Types of Personal Boundaries
Physical: This relates to personal touch and space. It is up to us an an individual to determine how much physical touch we are comfortable with, whether from family, friends, partners, anyone.
We know that this boundary has been violated when we experience discomfort from unwanted physical touch.
Intellectual: Having respect for other people's ideas and having appropriate discussions.
We know that this boundary has been violated when our thoughts/ideas are dismissed, made fun of, and invalidated.
Emotional: Determining when to share – or not share – personal information about our emotions and feelings.
We know that this boundary has been violated when we are criticised and invalidated about what we are feeling.
Sexual: Mutual understanding and respect of desires and limitations.
We know that this boundary has been violated when we experience unwanted touching, pressure to engage in sexual acts, inappropriate comments and continuing behaviour if someone has said 'no'.
Material: This personal boundary relates to possessions and finances – what and who we are and are not willing to share these things with.
We know that this boundary has been violated when we are pressured into lending or giving possessions or money, they are stolen from us, or our belongings are damaged.
Time: We ensure that we set aside enough time for the things that are important to us (that we value) – such as work, family, relationships, exercise and so on.
We know that this boundary has been violated when someone is demanding of too much of our time (Snapp, 2002).
So How do we set our Boundaries?
Remember that we always have the right to say 'no' to someone or a situation that does not feel right to us.
When saying no, it is important to do so by being clear and confident in your statement, so that there is no confusion from the other person.
Being confident in our body language helps us to send our message more clearly to the person/s. We need to face the person speaking to us, ensure we make eye contact so that the person knows this message is meant for them, use a steady and clear tone of voice (not too loud or too quiet) to set or re-enforce our boundaries at that time (Brooke, 2013).
It is important to be respectful when setting or re-enforcing boundaries with others; we cannot be yelling at, belittling or ignoring the person as this will not result in respectful behaviour in return.
Sometimes it can be helpful to plan ahead, think about how we may approach this specific person, and how we will communicate our boundaries in a firm yet respectful manner.
When in a discussion about boundaries, it is important that it is not always about us saying 'no' to something, it may become about compromises and coming to a middle ground where both parties are able to get what they need.
Listening to the other person, to establish their position, needs and personal boundaries, is essential to making a reasonable compromise, and part of any healthy relationship.
Author: Aleah Haffenden, B Soc Wk, Grad Cert Suicide Prevention, AMHSW.
Aleah Haffenden is an Accredited Mental Health Social Worker, working primarily with young people (aged 15 and up). She takes a client-focused approach, using a mix of Cognitive Behaviour Therapy (CBT) and Acceptance and Commitment Therapy (ACT), tailored to their specific needs.
Aleah Haffenden is no longer taking bookings. 
To find another clinician try Online Booking. Alternatively, you can call Vision Psychology Wishart on (07) 3088 5422 or M1 Psychology Loganholme on (07) 3067 9129.
References: 
Holowaychuk, M. K. (2018). Setting boundaries to protect personal time. Veterinary Team Brief, 6(6), 13-17.
Bell, M. C. (2020). Changing the Culture of Consent: Teaching Young Children Personal Boundaries (Doctoral dissertation, University of South Florida).
Lee, M. K. (2020). This World is Exhausting, don't Let it Exhaust You: Setting Emotional Boundaries to Prevent Fatigue.
Brooke, J. (2013). The Need to Say No: The Importance of Setting Boundaries in Love, Life, & Your World-How to Be Bullish and Not Bullied. Hatherleigh Press.
Snapp, R. (2002). Charting Your Personal Boundaries. Journal of Christian Nursing, 19(4), 23-24.