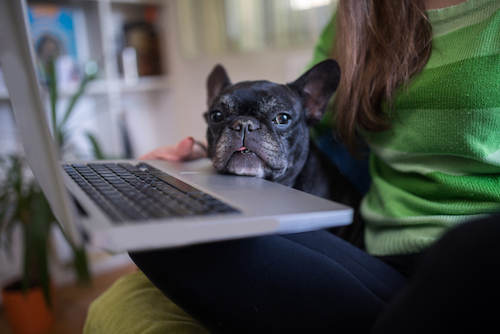 At the time this article is written, it has been more than a year and a half since the COVID-19 pandemic swept across all nations. One thing that's shown to be a negative effect of COVID-19 and it's lockdowns is the rise of loneliness.
Loneliness is defined as the perception of discrepancy between an individual's desired and actual relationships.
Loneliness can be extremely painful and is associated with increased morbidity and mortality, as well as being detrimental to one's mental health. Researchers argued that apart from physical loneliness, there is also emotional loneliness, the perceived lack of feeling emotionally connected to others; as well as social loneliness, the perceived lack of a broader social network.
It is not surprising that social distancing and lockdown has an effect on feelings of loneliness, impacting on an individual's mental and physical health. After all, social connection is argued to enhance wellbeing and coping with stress.
One way people use to cope with loneliness is through pet ownership. However, many opt for another way, through video gaming.
Benefits of Online Gaming
Being Present: Mindfulness is not a rare term these days as self-care becomes more and more important. Mindfulness is the process of focusing on the present rather than dwelling on the past or worrying about the future. The practice of mindfulness reduces stress, anxiety, rumination, and improves focus and relationship satisfaction. For most people, mindfulness is a skill that requires practice. However, interestingly, gamers achieve mindfulness unintentionally. This state of mindfulness is also called "being in the zone".
Exploration: Nowadays, gaming graphics are so real it's almost hard to determine if a scene is from a game or from real life. During the time when travelling is impossible, not even out of your own city, not to mention international travelling. gaming allow us to fulfil our innate craving to go on an adventure and explore. One could enjoy scenic environments, fantasy worlds, dungeons.
Happiness: Gaming is shown to be associated with the release of dopamine, also called the happiness hormone. Every drop of happiness counts in this stressful time!
Social Connections: As mentioned above, more than ever, social isolation is causing unprecedented effects on individual's loneliness. Contrary to common belief, playing online games actually reinforces communication skills. While a child playing on their console or computer might look like they are wasting their time, not connecting with anyone else, in reality, they already are connecting with others.
Research has shown that despite the competitiveness of online games, the majority of the in-game communications were socio-emotional and positively worded.
Research also found that gamers' passion for gaming helped them forge bonds with others. The feeling of connection and belonging consequentially helps them reach better wellbeing.
Some gamers reported that their connections in games helped them through life events such as divorce, depression, and suicidal thoughts. These positive effects were not limited to the virtual space only, but also in real life.
Conclusion
Online gaming provides a platform for individuals to satisfy many needs that are limited during a global pandemic.
However, like all things in life, too much of a good thing is not necessarily good. What's important is to live a well-rounded and balanced life. While there are many benefits to online gaming, it is important to not ignore other aspects of life such as physical health and family.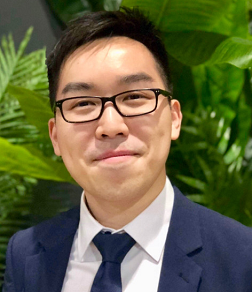 Author: Christopher Lee, B Psych Science (Hons); Masters of Psych (Clinical); MAPS
Christopher Lee is a Brisbane psychologist with a keen interest in helping teenagers and young adults with trauma, behavioural and relational issues. In addition to speaking English, Cantonese and Mandarin fluently, Christopher uses evidence-based therapy techniques such as CBT, ACT, EFT, and DBT.
To make an appointment with Christopher Lee try Online Booking. Alternatively, you can call M1 Psychology Loganholme on (07) 3067 9129 or Vision Psychology Wishart on (07) 3088 5422.
References:
Landmann, H., & Rohmann, A. (2021). When loneliness dimensions drift apart: Emotional, social and physical loneliness during the COVID-19 lockdown and its associations with age, personality, stress and well-being. International Journal of Psychology. doi:10.1002/ijop.12772
Buecker, S., Maes, M., Denissen, J. J., & Luhmann, M. (2020). Loneliness and the big five personality traits: A meta-analysis. European Journal of Personality, 34(1), 8–28. doi:10.1002/per.2229
Mueller, M. K., Richer, A. M., Callina, K. S., & Charmaraman, L. (2021). Companion animal relationships and adolescent loneliness during covid?19. Animals (Basel), 11(3), 1–14. doi:10.3390/ani11030885
Holt-Lunstad, J., Smith, T. B., Baker, M., Harris, T., & Stephenson, D. (2015). Loneliness and Social Isolation as Risk Factors for Mortality: A Meta-Analytic Review. Perspectives on Psychological Science, 10(2), 227–237. Doi:10.1177/1745691614568352
Hawkley, L. C., & Cacioppo, J. T. (2010). Loneliness matters: A theoretical and empirical review of consequences and mechanisms. Annals of Behavioral Medicine, 40(2), 218–227. Doi:10.1007/s12160-010-9210-8
Jetten, J., Haslam, C., & Haslam, S. A. (2012). The social cure: Identity, health and well-being. Psychology Press.
Collins, E., Cox, A., Wilcock, C., & Sethu-Jones, G. (2019). Digital Games and Mindfulness Apps: Comparison of Effects on Post Work Recovery. JMIR Mental Health, 6(7), e12853–e12853. Doi:10.2196/12853
Gunn, R. N., Koepp, M. J., Bench, C. J., Lawrence, A. D., Cunningham, V. J., Dagher, A., Grasby, P. M., Jones, T., & Brooks, D. J. (1998). Evidence for striatal dopamine release during a video game. Nature (London), 393(6682), 266–268. Doi:10.1038/30498
Weinstein, A., Livny, A., & Weizman, A. (2017). New developments in brain research of internet and gaming disorder. Neuroscience and Biobehavioral Reviews, 75, 314–330. Doi:10.1016/j.neubiorev.2017.01.040
Bessière, K., Kiesler, S., Kraut, R., & Boneva, B. (2004). Longitudinal effects of Internet uses on depressive affect: a social resources approach. Unpublished manuscript, Carnegie Mellon University.
Snodgrass, J. G., Bagwell, A., Patry, J. M., Dengah, H. J. F., Smarr-Foster, C., Van Oostenburg, M., & Lacy, M. G. (2018). The partial truths of compensatory and poor-get-poorer internet use theories: More highly involved videogame players experience greater psychosocial benefits. Computers in Human Behavior, 78, 10–25. Doi:10.1016/j.chb.2017.09.020