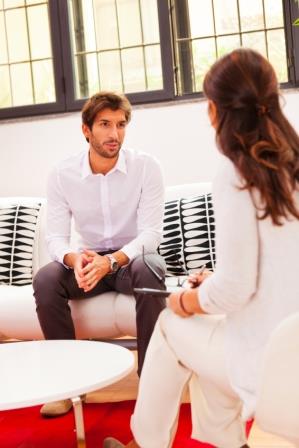 Coming to see a psychologist for the first time and not sure what to expect? Here are the answers to some of the most frequently asked questions.
How should I prepare for my first psychology session?
It is common when meeting your psychologist for the first time to feel nervous about the therapy and what to expect. Sometimes this anxiety can cause you to get confused or forget information. Writing down a few notes or even a mind map to take with you can help. Invest some time in thinking about what you hope to get from your therapy, how you have been feeling, what you may have tried to feel better, and the names of any medications you are taking. Consider bringing a support person to the session if you feel that would be helpful.
What happens when I get to the appointment?
Try to arrive 5-10 minutes early for your first appointment as most psychologists will ask you to complete some paperwork before the session commences. This paperwork  will usually include an intake form which requests basic information such as your name, date of birth, address etc. You may also be given information about privacy, confidentiality and fees, and a brief questionnaire about how you have been feeling and coping. If you have been referred by another health practitioner such as a GP you will be asked for a copy of the referral letter, so please bring this with you. Once the paperwork has been completed your psychologist will invite you into a private therapy room.
I don't want anyone to know that I am seeing a psychologist. Will everything I say be kept in confidence?
It is common for clients to be concerned about confidentiality and this will usually be discussed in the first session. A client's personal details and treatment information will remain confidential at all times unless:
You consent to the disclosure of information to specific other parties,

Failure to disclose the information would place you or another person at risk,

The information is subpoenaed by a court.
What happens in the first session?
The aim of the first psychology session, is for the psychologist to get to know you and to gain an understanding of the difficulties you have been experiencing, as well as any relevant personal history that may be contributing to these issues. You will have the opportunity to ask any questions you may have, and discuss your therapy goals.
The first session will cover a lot of information and the psychologist may ask you some questions that appear irrelevant to your particular difficulty, but this is part of a broad assessment process.
It can be embarrassing or difficult to discuss some issues with your psychologist, so take your time and talk about what you can. Remember the more open and honest you are with your psychologist, the easier it will be for them to help you, but also remember that trust develops over time and you may feel able to disclose more information in subsequent sessions.
By the end of your first session, your psychologist should have a good understanding of the difficulties you have been experiencing and will collaborate with you in developing an individualised treatment plan. If you both agree to work together, your psychologist will let you know how many sessions you may need and how often sessions should be held.  
Remember, anxiety about your first therapy session is a normal and expected part of the experience. Your psychologist is aware that new clients feel anxious, and will do everything she or he can to help you feel as comfortable as possible.
Author: Vision Psychology
To make an appointment try Online Booking. Alternatively, you can call Vision Psychology Brisbane on (07) 3088 5422.