Vision Psychology at Wishart is one of Australia's largest psychology clinics.
Now Opened at new premises in Wishart! Right next door to Pet City  
We are open 7 days a week and 12 hours most weekdays. Our award-winning business is resourced by around 40 psychologists, mental health accredited social workers, counsellors, and occasionally psychiatrists to provide mental health and counselling services on the southside of Brisbane. We also serviced the Gold Coast with our second clinic M1 Psychology at Loganholme, which opened in late 2014.
Vision Psychology is a locally owned and run business and was founded by Vivian Jarrett in 2010. We pride ourselves on working hard to support our mental health services, by helping to make  psychology services more accessible to Australians from all walks of life.
We do this by providing:
Counselling and therapy for adults and older adults, children and teenagers, couples and families.
Home Visit services depending on location and availability of staff.
Bulk billing for concession card holders.
Workcover and accident recovery.
EAP and organisational services.
A wealth of information on our websites, which contain hundreds of self-help pages written by our clinical team. Some pages have been read over 25,000 times by the world at large, some services use our articles to enhance their clients' recovery. We aim to help our community, our country and our world to learn about mental health.
Public speaking or conferences.
The range of therapies and mental health conditions treated is extensive; our psychologists have expertise across a wide range of issues, clinical, organisational, child and youth, couples and family therapy, and specific mental health disorders
Our availability, staffing, diversity and variety of services is designed to help suit most counselling and psychology needs in the community. We seek to diversify and attract talent from far and wide.
We are able to accommodate very large numbers of referrals, with most general referrals usually placed either on the day or within 72 hours. Our after hours appointments work well for our workforce, as well as clients, and at times we are open from 8am to 8pm. Being open Sundays as well as Saturdays has been fantastic for our clients to access care over a weekend.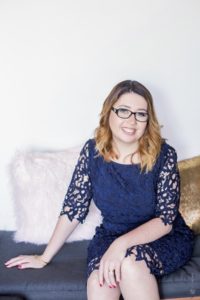 Update
Our clinic is an essential health service and committed and prepared to work across the COVID-19 crisis. We have most clinicians prepared to provide face to face consultations if needed and most provide telehealth as an option. We have always had phone or video conferencing as an option, however up until the recent pandemic situation most clients preferred face to face.
For more information contact our service and ask to speak to Vivian.  Being a local business, we can be quick to create solutions to issues such as COVID-19 as they arise. Call on (07) 3088 5422 for more information.