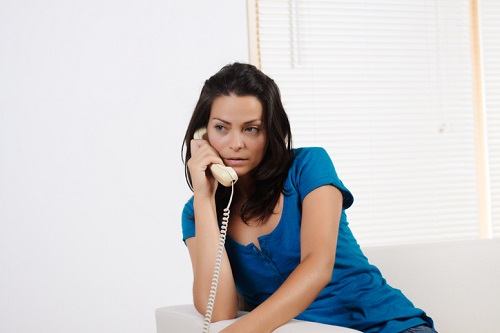 In the midst of the coronavirus outbreak, many services – including counselling – are being shifted to the phones or online environment. So how does telehealth counselling differ from face to face therapy sessions?
When people think of therapy or counselling on the telephone, they sometimes get a little uncertain.  As soon as they hear the concept, thoughts of crisis helplines and not being able to see the therapist come to mind – not exactly a normal therapeutic environment.
And while it is very different, it has a lot of advantages to it as well.
I learnt to be a therapist on the telephone and online chat mediums. These are the places I learnt my craft. Although part of my job was undertaking crisis counselling, a significant proportion of my job was working with clients in a long-term therapeutic context. From serious mental health concerns, grief and loss, school bullying, parenting, family conflict to life transition difficulties – they were all discussed and addressed on the phone.
But how? You might be asking. When you think about it – therapy is essentially talking, listening, reflecting and informing in varying ways – the telephone removes the visual information.  That information, although valuable, is not vital for therapeutic outcomes to be achieved. In fact, a study by King, Bambling, Reid and Thomas (2006), found the distress of clients significantly reduced after undertaking a session with a counsellor on the telephone.
The Benefits of Telehealth Counselling
So, what are the benefits of therapy on the phone?
Believe it or not, removing that visual information is a benefit. So many clients that come into my office these days are nervous and anxious – this is normal. Something that contributes to this is a fear of judgement, made worse by the fact that I can see them. I can see what they are wearing, the faces they are pulling, how their hair is styled and the big one that everyone dreads – I can see them crying. Imagine if that all went away. All that would happen is the therapist could hear you – how would you feel?
Another benefit is that you are at home in your own space, your own environment. When you come to your therapist's office, have you ever felt overwhelmed because you are in their office, essentially their territory? Well, that all changes on the telephone. You can do therapy wherever you like, wherever you feel comfortable (and boy could I tell you some stories – but I really encourage you to think carefully about where you choose!).
As you can see, it's all on your terms, not the therapist's, like it is in a clinic. And if you really want to realise how much more power you have on the phone … It's much easier to hang up the phone if you're feeling uncomfortable or threatened than walk out of an office – but please, talk to your therapist before hanging up on them, you'll get much more out of your session.
So, as you can see, the biggest benefit about working with your therapist on the phone is that a lot of the power in the therapeutic relationship suddenly shifts to you.
Reflecting back on my time as a telephone counsellor to my life now as a face-to-face therapist, what I recall is that people on the phone were much more comfortable sharing their story and often very early in the therapeutic relationship as well. Why? Because they felt safe in their environment, without a fear of judgement and the power to stop if they wished.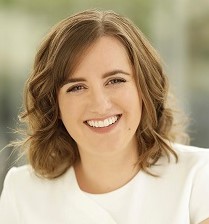 Author: Sharyn Jones, B Psych (Hons).
Sharyn Jones is a Brisbane psychologist with 10 years of experience working with adults, adolescents, children and their parents. Using a combination of cognitive behavioural and solution focused therapies, she aims to facilitate positive changes in client's lives so that they can achieve and obtain their desired goals.
To make an appointment try Online Booking. Alternatively, you can call Vision Psychology Wishart on (07) 3088 5422 or M1 Psychology Loganholme on (07) 3067 9129.
References:
King, R., Bambling, M., Reid, W., & Thomas, I (2006). Telephone and online counselling for young people: A naturalistic comparison of session outcome, session impact and therapeutic alliance. Counselling and Psychotherapy Research, 6 (3), 175-181.