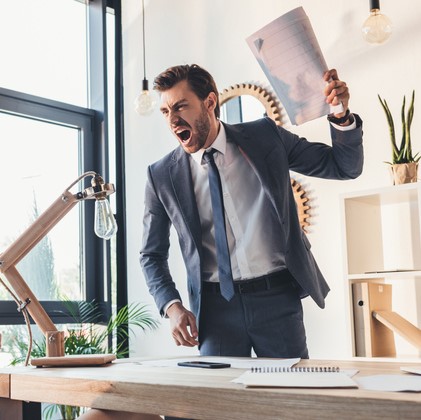 If you have difficulty controlling your temper, anger management counselling may be of benefit, writes Brisbane Psychologist Katherine Vuong.
Anger is an emotion that we all experience from time to time. However, it can become problematic when it is expressed in ways that negatively impact your relationships, health, work, or day-to-day living. 
When Does Anger Become a Problem?
Anger is a natural response to threat, and allows us to defend ourselves if needed. It often arises when things don't happen the way we want, or people don't behave the way we expect them to.
However, it might be a problem if people around you are constantly frightened, or find it hard to have an honest conversation, because they worry about you getting angry.
You might consider asking yourself the following:
Does your anger involve verbal, physical, or emotional abuse?
Does your anger seem bigger than the situation that triggered it?
Does your anger affect other situations that are unrelated to the original event?
Do you use alcohol or drugs to deal with the anger?
Do you feel anxious or depressed because of your anger?
Is it causing problems at work or within your relationships?
Learning to Manage Anger
You can learn to manage your anger by first recognising your own signs or triggers, such as physical warning signs (eg heart racing, tension, tightness in chest) or certain situations that cause your temper to flare (eg being blamed for something, being told what to do)  –  and then learning strategies to calm down before the anger gets out of control.
You could also find different ways to express your anger if necessary. For example, you could try coming up with a list of things to say to yourself before, during, and after the situations that trigger your anger. If it gets out of control, consider walking away before coming back to talk about it. While taking a break, think about how you will calm down enough to have the conversation once it resumes. You could also listen to some music, or try a deep breathing exercise like the one I have described in my article on Being More Present.
Anger Management Counselling
Visiting a psychologist may also be an option if you are serious about anger management. A psychologist can work with you on a range of responses that will help with your anger, such as:
acknowledging and recognising your anger;
communicating more assertively;
writing things down;
or changing the way you think about things.
They can also help with identifying and managing other problems, that may be related to the anger.
Author: Katherine Vuong, B Beh Sc (Hons), MAPS.
Please Note: Katherine Vuong is not currently practising at Vision Psychology, however if  you call us on (07) 3088 5422 we would be happy to suggest another therapist at our practice with experience in this area.