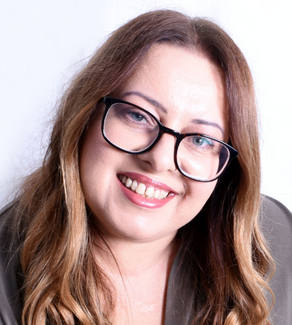 BSocialWork, AMHSW, EMDR Therapist 
I am a therapist and social worker with more than 15 years clinical experience working with clients of all ages and cultural backgrounds. I have supported people with a diverse range of challenges including mental illness, trauma, domestic and family violence and sexual abuse. I have worked in urban, regional and remote locations, in both government and non – government sectors including education, disability and health care.
I take a holistic, person centred, strengths based, trauma, attachment and family informed approach to my work. I utilise evidence-based therapeutic methods. I will go above and beyond to find the right approach that will work for you.
To book an appointment with Ania, select Online Booking or call Vision Psychology Brisbane on (07) 3088 5422.
I am originally from Poland where I trained as a social worker. I am a culturally and linguistically diverse person with experience of living and working in Poland, the Netherlands, the UK and now Australia. I am bilingual and can offer counselling sessions in English or in Polish.
I can't wait to meet you and learn more about your story in a safe and non-judgmental space. I will support you to reflect, process and express whatever you need to, in order to clarify and reach your goals.
Areas of expertise:
Anger Management
Anxiety
Body image issues
Childhood Trauma
Cultural/ Immigration challenges
Depression
Domestic Violence
General Counselling
Grief and Loss
Life Coaching
Life Transition and Adjustment Issues
Mental health
Panic Attacks
Parenting/ Parent Support/Parent Training/ Parent-child relationships
Personal Development
Phobias
PTSD
School Issues
Self-Esteem and Self-Development
Stress
Spiritual Abuse
Teen Difficulties
Trauma
Workplace Bullying
Workplace Issues
Modalities Used:
Eye Movement Desensitization and Reprocessing (EMDR)
Cognitive-Behavioural Therapy (CBT)
Acceptance and Commitment Therapy (ACT)
Motivational Interviewing
Mindfulness
Psychoeducation
Client Focus Areas:
Languages Spoken:
To book an appointment with Ania, select Online Booking or call Vision Psychology Brisbane on (07) 3088 5422.
Articles of Interest by Ania Coming Soon!