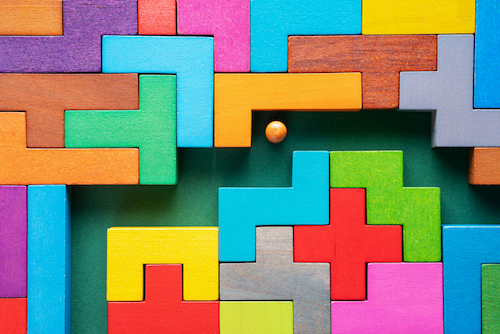 Eating Disorders are serious psychological conditions where attitudes toward food, weight and body size or shape become distorted.
Often, individuals with eating disorders also demonstrate severe disturbances in eating or exercise behaviours. According to the Diagnostic and Statistical Manual of Mental Disorders, Fifth Edition, Eating Disorders could be categorised into four broad groups:
Anorexia Nervosa,
Bulimia Nervosa,
Binge Eating Disorder
and Other Specified Feeding and Eating Disorders.
However, these categories are not distinct, and it is not rare to see sufferers experience a range of symptoms that crossover between diagnostic criteria.
Research has shown that Eating Disorders are incredibly complex and multifaceted, with no "one-size fits all" solution. Eating disorders affect about 4-16% of the population over 15 years of age. Interestingly, while Anorexia is the most common form of an eating disorder that appears in media, out of the 1.2 million Australians living with an Eating Disorder: 83,000 have Anorexia; 120,000 have Bulimia; 1 million have a Binge Eating Disorder. It is not surprising that research on Binge Eating Disorder and Bulimia is more available than research on Anorexia. For that purpose, this article will focus on Anorexia and its treatment.
Anorexia Nervosa
In a nutshell, Anorexia nervosa is a psychological illness that is characterised by low body weight and body image distortion with an obsessive fear of gaining weight; as a result, they resolve in restrictive eating behaviours and is often associated with increased levels of exercise.
The lifetime prevalence of anorexia nervosa for females was reported to range from 0.3%-1.5% and for males ranges from 0.1%-0.5%. However, given the secretive nature of Anorexia, the actual prevalence rate may be much higher. The average onset of Anorexia is 16-17 years, although more and more younger children are becoming affected. It is a chronic illness, with an average duration of five to seven years and the potential for life-long struggle.  Anorexia has the highest mortality rate of all mental illnesses, at a whopping 20% mortality rate.
Treatment
Cognitive Behavioural Therapy
An enhanced version of Cognitive Behavioural Therapy (CBT-E) has been developed to treat Eating Disorders. It assumes that all Eating Disorders share the same psychopathology or 'transdiagnostic' mechanisms. However, research suggested otherwise. While research demonstrated the efficacy of CBT-E in treating Bulimia Nervosa and Other Specified Feeding and Eating Disorders, the benefits of CBT-E on Anorexia is not as consistent.
Unfortunately, because of the inconsistency of CBT-E's effect on Anorexia and the combination of the nature of Anorexia, starvation makes it challenging for anorexic individuals to evaluate their condition rationally or shift to alternative thoughts and/or behaviours. Many Anorexia sufferers suffer poor treatment outcomes and motivation. Clients often left therapies feeling like there was no hope for them to recover fully.
Emotional Freedom Techniques
Another emerging therapeutic approach to Anorexia is through the use of Emotional Freedom Techniques (EFT). EFT is effective at treating anxiety and post-traumatic stress disorders. Through the use of EFT, Anorexia sufferers are guided to identify the emotionally distressing events that might be contributing to their eating disorder. Often, eating disorders such as Anorexia develops as a response to an emotionally stressful situation and unresolved emotional issues. The disordered behaviours are often attached to a negative core belief that the sufferer's subconscious mind learned through those stressful events. EFT helps the brain process each event that might be contributing to the negative core belief. Consequentially, when each small event is processed, the foundation for the negative core beliefs would crumble, and symptoms of Anorexia will dissipate.
If you or someone you know is suffering from Eating Disorders such as Anorexia, there is hope. Life could be better. Seek help.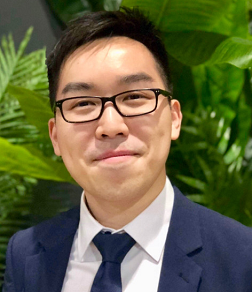 Author: Christopher Lee, B Psych Science (Hons); Masters of Psych (Clinical); MAPS
Christopher Lee is a Brisbane psychologist with a keen interest in helping teenagers and young adults with trauma, behavioural and relational issues. In addition to speaking English, Cantonese and Mandarin fluently, Christopher uses evidence-based therapy techniques such as CBT, ACT, EFT, and DBT.
To make an appointment with Christopher Lee try Online Booking. Alternatively, you can call M1 Psychology Loganholme on (07) 3067 9129 or Vision Psychology Wishart on (07) 3088 5422.  
References:
Fairburn, C. and P.J. Harrison, 2003. Eating disorders. Lancet, 361: 407-416. DOI: 10.1016/S0140-6736(03)12378-1
Strober, M. and C. Johnson, 2012. The need for complex ideas in anorexia nervosa: Why biology, environment and psyche all matter, why therapists make mistakes and why clinical benchmarks are needed for managing weight correction. Int. J. Eating Disorders, 45: 155-178. DOI: 10.1002/eat.22005
Stapleton, P. & Bannatyne, A. (2014). TREATMENT FOR ANOREXIA NERVOSA: ARE WE MISSING THE MARK?. Current Research in Psychology, 5(2), 73-76. https://doi.org/10.3844/crpsp.2014.73.76
Keski-Rahkonen, A., Raevuori, A., & Hoek, H.W. (2018). Epidemiology of eating disorders: an update. Annual Review of Eating Disorders: CRC Press, 66-76.
Steinhausen, H.C., 2002. The outcome of Anorexia nervosa in the 20th century. Am. J. Psychiatry, 159: 1284-1293. DOI: 10.1176/appi.ajp.159.8.1284