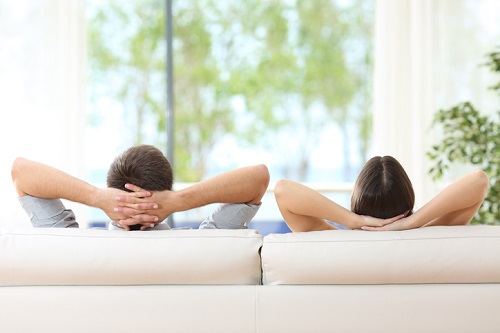 It takes a conscious effort to make any intimate or other long-term relationship a success; however when one partner has Asperger's syndrome, the relationship can be even more of a challenge.
Given that Asperger's makes social communication and therefore emotional connections extremely difficult, it's no wonder that a partnership between a person with Asperger's syndrome and someone without it can be filled with stress, misunderstandings, disengagement and frustration.
In order to better understand how Autism Spectrum Disorder (ASD) or Asperger's Syndrome can impact romantic relationships, it's important to know how people with it are affected.
Asperger's syndrome is a developmental disorder that is part of the autism spectrum; it is considered a high-functioning autism spectrum disorder. According to the Australian Bureau of Statistics (ABS) Survey of Disability, Ageing and Carers (SDAC), an estimated 205 200 Australians had autism in 2018, a 25.1% increase from the 164,000 with the condition in 2015. Males were 3.5 times more likely than females to have the condition, with prevalence rates of 1.3% and 0.4% respectively This represented an overall prevalence rate of 1.4%, or about 1 in 70 people.
Those with classic autism often have severe impairments in language development and the ability to relate to others.
Those with Asperger's syndrome are affected to a lesser degree, but still experience difficulties with interpersonal communication which leads to challenges in connecting on a social and emotional level. People on the ASD spectrum struggle to read verbal and nonverbal cues like body language and facial expressions and may have trouble making eye contact. They often don't register the non-verbal cues or "how" something was said, only "what" was said.
People with Asperger's may also lack empathy (the ability to understand the feelings of others) and as a result, they may unwittingly say or do inappropriate things that offend or hurt others' feelings.
Characteristics of Asperger's Syndrome
Even though every person with Asperger's syndrome is unique, some common characteristics of Asperger's are:
Above-average intelligence
An obsession with a particular subject (an unusual interest in a topic and being a master on that subject)
Having fairly rigid and strict routines or rituals and having a hard time with change or transitions
Sensory issues, including sound, touch, taste, smell, movement and visual stimulations that may cause stress for the individual with ASD
Because of these eccentricities and their lack of social skills, people with Asperger's may make few friends and are often considered loners.
How Asperger's Syndrome Impacts Relationships
Lack of Empathy: This is one of the most challenging problems for someone with Asperger's who is in a relationship. The non-Asperger's member of the relationship gets frustrated, angry and hurt by the partner's lack of emotion and understanding, often saying things like, "You just don't get it!" The reality is exactly that! The partner with Asperger's does indeed "not get it". The Asperger's partner in return gets frustrated with this reaction, and as a result pulls away and gets angry and defensive, which perpetuates a very destructive communication pattern.
Over time, the emotional disconnect can chip away at the relationship as the non-Asperger's partner often feels emotionally dismissed and negated, unloved, worn down, frustrated, resentful and depressed.
Physical Intimacy: Asperger's/non-Asperger's couples also often experiences challenges around affection and physical intimacy. Part of this is due to sensory issues, but the other part is due to the emotional disconnect that results from lack of empathy and poor communication. People with Asperger's struggle to gauge what their partner enjoys (or does not enjoy) by reading their body language. "Who wants to constantly talk their way through sex, saying things like, 'Please put your hand here'?"
Stress in social settings: The non-Asperger's partner often experiences high levels of stress in social settings with the Asperger's partner due to the partner's inability to read social context. The non-Asperger's partner is always ready to swoop in and "save" his or her partner from embarrassment. Socializing can become simply too much work, and the couple stops doing it or the partners start living separate lives. Sometimes the Asperger's partner abuses alcohol to lower inhibitions and feel more at ease and less social anxiety.
Parenting problems: The non-Asperger's partner is often devastated by the lack of empathy shown to the child; for example, the Asperger's parent may ignore the child, make caustic comments, and not recognise when the child needs comforting. Sometimes the Asperger's parent is overly strict or way too lenient, leaving much of the real parenting up to the non-Asperger's partner. This sets up a parenting battlefield, even though both parents love the child. It is also common for these parents to have a child that is on the spectrum, which poses further stress and challenges.
Strategies to Cope When Your Partner Has Asperger's Syndrome
For the most part, people with Asperger's want to be loving partners and parents, but they need help learning how to do it. Here are some strategies on how to improve the relationship:
Consider therapy, starting with individual therapy for both partners and then doing couples therapy. Realize you can't "fix" your partner, but education is the first step. Read everything you can about Asperger's, and become an expert about the dynamics of your own relationship.
Seek support. Consider joining a support group.
Communicate your needs directly. Do this either verbally or in writing and without emotion. Don't hint — they just won't get it.
Set clear rules about parenting. The Asperger's partner needs to agree to stop talking to or disciplining the child in certain situations if the non-Asperger's parent says to. The Asperger's partner might be missing something the other parent can pick up on. Discuss the situation as a couple and work out a solution.
And remember, it's just as challenging for the Asperger's partner to cope with the non-Asperger's partner as it is the other way around!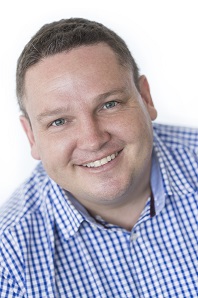 Author: Willem van den Berg, B SocSci (Psychology & Criminology), B SocSci (Hons) (Psych), MSc Clinical Psychology.
Willem van den Berg is a Brisbane Psychologist with a compassionate, positive and non-judgmental approach, working with individuals, couples and families. His therapeutic toolbox includes evidence-based therapies including Clinical Hypnotherapy (Medical Hypno-Analysis), CBT, ACT and Interpersonal Therapy. William is fluent in both English and Afrikaans.
To make an appointment try Online Booking. Alternatively, you can call Vision Psychology Brisbane on (07) 3088 5422 or M1 Psychology Loganholme on (07) 3067 9129.