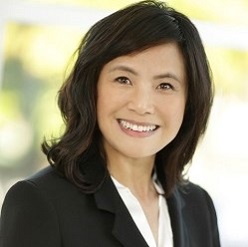 B Psychology (Hons),
Masters of Clinical Psychology.

I am an Australian-trained clinical psychologist, experienced in treating a wide range of psychological problems in adults. I provide psychotherapy in English, Mandarin and Cantonese.
In my practice, I adopt evidence-based treatment guidelines with a strong focus on therapeutic outcomes, and frequently use systematic evaluation to aid the achievement of treatment goals.
I have special interests in interpersonal relationship dynamics, and also treating common psychological symptoms (such as anxiety, anger, emotional breakdown, low mood, sleep disturbance, excessive worries and pain management).
To make an appointment with Claire Pang choose Online Booking or call Vision Psychology Brisbane on (07) 3088 5422.
My Philosophy of Psychotherapy
People often seek therapy when they reach crisis point, so my focus is on understanding how to help clients develop greater internal resources they can draw on during these times.
Every individual is unique, yet psychological wellbeing comes from the fulfilment of our fundamental desire for understanding, relating and self-reliance. This broad viewpoint guides my practice approach, allowing me to respond to the uniqueness of each individual with genuine care. My aspiration is to cultivate the resilience that gives us the hope and courage to create possibility from despair, and a renewed optimism in life.
My Therapeutic Approach
Good intention without skills and knowing the actual steps needed to get where you want to go, is merely a wish. Cognitive and solution focused therapies help clients develop a wide range of personal and interpersonal skills that are useful for solving problems here and now.
In many cases, long-standing emotional problems are perpetuated by self-limiting beliefs and counterproductive behaviour patterns rooted in past negative experiences, which largely operate at an unconscious level.  Insight-oriented psychotherapy brings self-awareness, so adaptive perspectives can be formed. A meaningful and lasting change occurs when insight redefines a healthy self, along with the ability to apply effective coping strategies in daily life.
Treatment goals and preferences are vital in determining the best treatment. My advanced training in a range of therapeutic modalities, alongside extensive clinical experience, gives me the ability to tailor treatment to each client's specific needs, for optimal outcomes. My main therapeutic approaches are:
Cognitive Behavioural Therapy (CBT);
Schema Therapy;
Dialectic Behavioural Therapy (DBT);
Eye Movement Desensitization Reprocessing Therapy (EMDR) – completed advanced level;
Clinical Hypnosis and Strategic Therapy – completed comprehensive training by the internationally recognised expert Dr Michael Yapko;
Gottman Couple Therapy – completed advanced level training;
Acceptance Commitment Therapy (ACT).
About Claire
I was born in China, raised in Hong Kong, and have lived in Brisbane for three decades.
My career in psychology came later in life. Being able to draw on my personal experience of life transitions, as well as my professional background, deepens my understanding of how to help clients not just manage crisis, but also grow from their experiences.
Erik Erikson says: "a crisis can be a turning point; by making you vulnerable, it can heighten your potential for positive change".
For many, therapy can be life changing. My true passion is crafting the art of psychotherapy with great compassion and curiosity, to have a positive influence on the lives of others.
I am experienced in treating:
interpersonal conflicts / relationship problems (individuals & couple therapy);
motor vehicle injuries / work related injuries (Workcover & insurance claims);
self esteem problems;
sleep disturbance and insomnia;
motivation / confidence / procrastination problems;
addictions (gambling, drugs and alcohol, binge eating);
pain management;
phobia / fears;
stress in the workplace;
anger problems;
adjustment issues (eg divorce, retirement, illness, blended family, immigration).
Mental Health Conditions:
Mood Disorders (Depression, Bipolar Disorder, Post Natal Depression);
Anxiety Disorders (Generalised Anxiety Disorder, Phobia, Panic Disorder, Post Traumatic Stress Disorder, Agoraphobia, Obsessive Compulsive Disorder, Post Social Anxiety);
Personality Disorders (Borderline Personality Disorder).
I can also conduct psychotherapy in Mandarin and Cantonese.
To make an appointment try Online Booking. Alternatively, you can call Vision Psychology Brisbane on (07) 3088 5422.
Articles of Interest by Claire Pang: