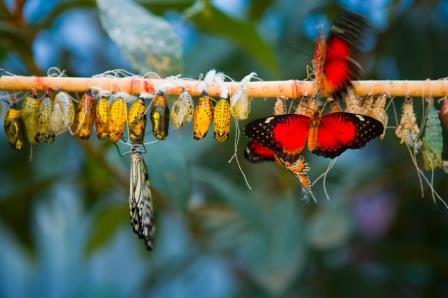 Life transitions and changes are inevitable, and can be stressful and challenging.
While we are busy planning our lives and achieving our goals, unexpected or progressive changes can literately shake our world! Many people feel lost, unsettled and struggle with the harsh reality.
In fact, research shows that people who face major life transitions are twice more likely to suffer from psychological and physical health problems.
Examples of major transitions that we may face at some point in our lives include:
Divorce/relationship breakup
Infertility
Job loss
Change of social status
Loss of social structure and life's routines
Financial loss
Serious illness or injury of self or family members
Mid-life crisis
Retirement
Starting a blended family
Death of loved one
Lost Employment – Case Example
James* is retrenched after 23 years of employment. James feels ashamed and humiliated about what has happened to him, and he is also constantly struggling with self-trust and fears of future uncertainty.
James has always believed that if he works hard he will be rewarded. Involuntary redundancy due to downsizing has left him feeling helpless and resentful. His view of the justice in life is challenged.
In the process of counseling, the therapist first normalises the toll of being in unknown territory and then supports him in discovering his resilience and personal strengths. By exploring a realistic appraisal of his strengths, skills and job search resources, James is able to trust himself again and gain a sense of agency when participating in the job search and interview process.
Permanent Disability after a Car Accident – Case Example
Darren* was a 23-year-old young man who lost his leg after a car accident, turning his world upside down.
Needless to say, experiencing the profound loss changes him as well as his family's life. He feels sad, angry and helpless, as though the accident robbed him of a future he planned so meticulously.
Psychologically, he struggles with post-traumatic stress, experiencing nightmares, flashbacks, social isolation and excessive worry about his future. The feelings of loss are real and painful.
Grief and loss counseling can help Darren manage his grief and anxiety, and learn to embrace life again. Rather than viewing his disability as a tragedy, he is able to remain active, engaged and connected with his familiy and friends and reach some level of acceptance of his "new life".
Marriage Breakdown – Case Example
Mark* is a 53-year-old man and has been married for 31 years with three children and two grandchildren. He believed that he had a normal marriage – like everyone else they had their ups and downs.
He was totally shocked, disbelieving and helpless when his wife told that him that their marriage was over.
Mark keeps himself constantly busy, so he does not have time to deal with the divorce or make future plans. Although this can relieve his pain temporarily, avoidance often prevents people from healing their losses.
Counselling offers a chance to examine the relationship without blaming others. Reaching acceptance of the lost love in the relationship is the first step in letting go, so that Mark can move on. Counselling can also assist him in rebuilding his self-confidence after the divorce.
Support for Coping with Life Transitions
There is no doubt that we will all face major transitions at some point in our lives. However, it is important to remember that healing your loss and your heart is possible.
An experienced psychologist can help you understand your loss, process your feelings, and walk you through the recovery journey.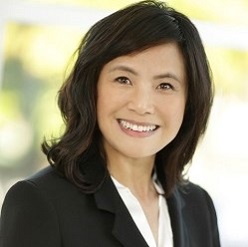 Author: Claire Pang, B Psych (Hons), Masters of Clinical Psychology.
Claire's work in the hospital environment, the disability sector and private practice has expanded her knowledge and skills in helping adults and couples facing major life transitions. She gains great fulfillment and inspiration through witnessing human resilience again and again in her clinical work.
To make an appointment try Online Booking. Alternatively, you can call Vision Psychology Brisbane on (07) 3088 5422.
*not real names