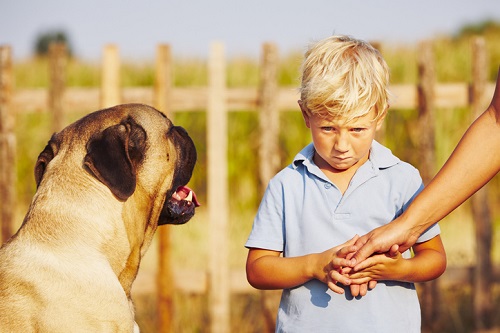 What does childhood anxiety look like, and what can parents do to help? Brisbane Psychologist Sharyn Jones explains …
Anxiety can seem like an invisible condition, with sufferers hiding their fear and distress from those around them.
When children suffer from anxiety, they may not yet have the emotional awareness to articulate what they are experiencing or afraid of, so it is even more important that parents are aware of what childhood anxiety looks like.
Do Children Suffer from Anxiety?
In regards to its prevalence in children, anxiety is the most widespread mental health diagnosis in young people under the age of 16.
Additionally, there is a significant comorbidity between childhood anxiety and depression. Children with anxiety are 2-4 times more likely to develop depression, and have increased rates of suicide attempts and substance use (Mental Health/UK, 2014).  These results are similar in Australia and all around the world.
What is Anxiety?
Anxiety at its most basic level is fear of a perceived threat.
Every child will experience some element of fear in their life – whether it be the dark, a snake, or their first day at school. Essentially, their mind is detecting a threat to their safety and wellbeing and sending out a warning signal. While fear is normal and usually in response to an identifiable issue, anxiety is a response to a source that is not identifiable. For example, it may be a future event or an event from the past; the situation poses no real threat, however the individual views it as terrifying.
How does Anxiety develop?
Factors contributing to anxiety usually fall into three categories:
Biological;
Psychological; and
Social (Biopsychosocial model).
Biological factors may be attributed to genetics, eg hormonal imbalances and brain activity. Your child's temperament is also impacted by their genetics, and may predispose them to anxiety.
There are however, other biological factors that will impact the onset of anxiety. For example: Is your child getting enough sleep? How much stimulation are they getting from their environment? Is it too much or not enough? How much sugar and caffeinated drink is your child consuming? These are all biological factors that will impact the development of anxiety.
Psychological factors are usually those associated with traumatic or highly stressful experiences, for example, a highly excited, large dog jumping up on them. For a highly anxious child with an anxious temperament this may result in a fear of dogs. It is also believed that children who are anxious become highly sensitive to the possibility of danger or threat. If a child is constantly viewing the world through these lenses, they are more likely to experience the world in an anxious state.
Social factors refer to the impact of people around them, for example, family, friends and teachers. How a child perceives the individual and the threat they present will have a significant impact on their anxiety levels. Parenting styles have also been shown to impact on the emergence of anxiety disorders in children.
What does Anxiety look like in Children?
Children with anxiety are experiencing a biological response to anxiety, ie an increase in adrenaline in their bloodstream. They will therefore experience biological symptoms that others may not notice, unless reported or carefully observed – such as shallow breathing, increased heart rate, tense muscles, dry mouth and sweaty palms.
More noticeable behavioural symptoms may be the avoidance of situations or events that produce anxiety, or seeking to have a parent or adult with them in these environments to manage their anxiety. Your child may also seek reassurance often, or try and get others to do tasks for them that they are afraid of.
Additionally, your child's mood may change. They may become quite irritable, teary, tired and even have difficulty concentrating. Problems with concentration and fatigue may lead to difficulties with school work as well.
Somatic symptoms – physical symptoms that manifest in the presence of highly stressful psychological experiences – may also be present. For example, your child may experience diarrhoea, stomach aches, headaches or sleeplessness.
How do we Treat Childhood Anxiety?
Research has shown some positive results for the use of psychodynamic therapy in the treatment of childhood anxiety, specifically with the use of Erikson's (1963) approaches to managing childhood development. One must be aware however, that the psychodynamic process is not considered a brief intervention, and does take time.
According to Behaviourist theorists, the use of modelling with children, on how to approach an anxiety-producing stimulus, encourages them to approach such situations rather than feel a sense of reward (removal of anxiety) for their avoidance. This allows the child to experience a reduction in their fear response as they associate with the situation, learning that they are safe.
Cognitive therapy focuses on the negative thoughts that are associated with the production of anxiety. Essentially Cognitive Behaviour Therapy (CBT) may be a combination of both behaviour and cognitive interventions, and has yielded positive results in psychological research.
There are also some schools of thought that have theories regarding the impact of the family in the experience of anxiety, and therefore believe that family therapy is useful in treatment.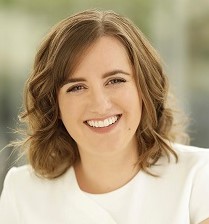 Author: Sharyn Jones, B Psych (Hons).
Sharyn Jones is a Brisbane psychologist with 10 years of experience working with adults, adolescents, children and their parents. Using a combination of cognitive behavioural and solution focused therapies, she aims to facilitate positive changes in client's lives so that they can achieve and obtain their desired goals.
To make an appointment try Online Booking. Alternatively, you can call Vision Psychology Brisbane on (07) 3088 5422.
References: 
Daley, J.S., Macey, M.D. & Fiore, L.D. (2016). What is anxiety? In J.S. Daley, M.D. Macey and L.D. Fiore. (Eds) of Your anxious child: How parents and teachers can relieve anxiety in children. (2nd Ed.). John Wiley & Sons Inc: West Sussex, UK.
Erickson, E.H. (1963). Childhood and society. New York: Norton
Mental Health/UK (2014). http://agenda-of-170-global-mental-health-ehealthand-elearning-conferencescoursesevents/mentalhealth.com/2014/01/12/agenda-of-170-global-mental-health-ehealth-and-elearning-conferencescoursesevents/