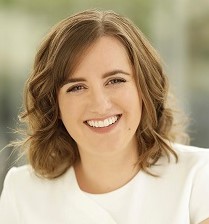 Sharyn is available for children 4 years and over, adolescents and adults!
B Psych (Hons)
Sharyn is a registered psychologist who has spent a significant amount of time working in a variety of settings including schools, crisis helplines, employment services and counselling and psychological services.  This experience has provided her with skills working with a range of age groups to manage a range of presenting problems.
To make an appointment with Sharyn Jones choose Online Booking or call Vision Psychology Brisbane on (07) 3088 5422 or M1 Psychology Loganholme on (07) 3067 9129.
Child and Adolescent Mental Health and Wellbeing
 Sharyn recognises the importance of ensuring children and adolescents are supported as they develop into adults, and is currently studying her Masters in Teaching (Primary).  She has spent time working in school behaviour support programs as well as five years at Kids Helpline as a counsellor.  Sharyn can assist with issues such as:
Bullying;
School transition difficulties;
Life goals;
School stress;
Anxiety;
Depression;
ADHD;
Autistic Spectrum Disorder (ASD);
Grief and loss;
Addictions (eg internet gaming).
Child and Adolescent Psychological Assessment
Sharyn is trained in the administration and interpretation of a number of psychological tools required to undertake cognitive and learning assessments of children and adolescents.  These include:
Wechsler Preschool and Primary Scale of Intelligence – fourth edition.
Wechsler Intelligence Scale for Children – fifth edition.
Sharyn is also qualified in the administration and interpretation of a range of adaptive behaviour scales and diagnostic tools that may be necessary to implement appropriate interventions to assist your child with their learning or mental health difficulties.  These include:
Autism Diagnostic Observation Schedule – second edition.
Autism Spectrum Rating Scales.
Conners – third edition.
Adaptive Behaviour Assessment System – third edition.
*Terms & Conditions for Psychological Testing Services
Parenting
Parenting is a challenging job that carries no manual or handbook, this can often create difficulties for parents as they experiencing this challenging, yet what can be an extremely rewarding, journey.  Sharyn is a trained Triple P (Positive Parenting Program) practitioner and has extensive experience in providing parenting support and counselling.
Mental Health and Wellbeing in Adults
As a registered psychologist, Sharyn has experience providing support to adults of various ages and backgrounds for a range of issues.  These include:
Depression;
Anxiety;
Addictions (drug, alcohol, gambling and technology);
Grief and Loss;
Workplace bullying;
Workplace stress and burnout;
Awareness of thoughts and behaviours that are impacting on client wellbeing.
Therapies
Therapeutic interventions used by Sharyn include:
Motivational interviewing;
Cognitive Behaviour Therapy (CBT);
Acceptance and Commitment Therapy (ACT);
Solution-Focused Therapy.
Summary
Sharyn has a friendly and down-to-earth nature with a focus on providing clients with a safe space to share their story. She provides understanding and support with the purpose to walk with clients through their journey and towards achieving their goals.
 To make an appointment choose Online Booking. Alternatively, you can call Vision Psychology Wishart on (07) 3088 5422 or M1 Psychology Loganholme on (07) 3067 9129.
Topics of Interest by Brisbane Psychologist Sharyn Jones: