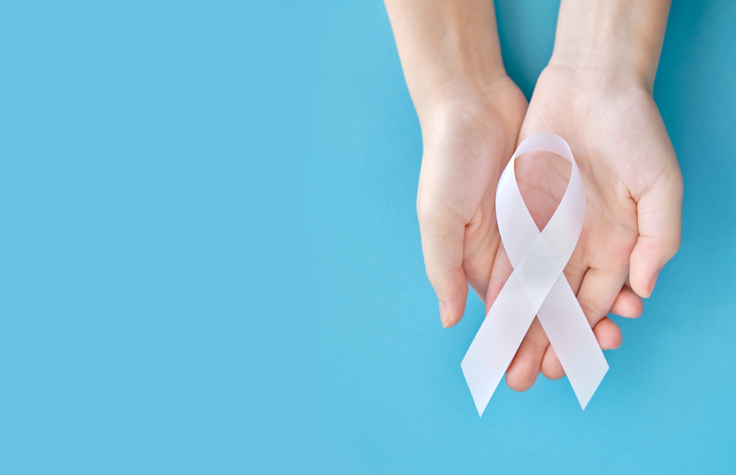 A Review of Common Myths about Domestic Violence
Family and Domestic Violence (FDV) is a serious issue in society today. The impacts can be devastating and lifelong for everyone involved, including your children and the wider community. Here we explore some of the myths about domestic violence.
What is Family and Domestic Violence?
"Domestic violence" and "family violence" are the terms commonly used to describe violence perpetrated against women in the home. Family violence is a broader term encapsulating violence between family members as well as intimate partners (Phillips & Vandenbroek, 2014).
Family and domestic violence can be defined as any controlling or violent behaviour that causes emotional, psychological, sexual, financial or physical damage to a family member, partner or ex-partner, or causes them to feel fear.
Family violence refers to any violence between family members, typically where the perpetrator exercises power and control over another person.
Approximately 68% of mothers who participated in an Australian Bureau of Statistics (ABS) Personal Safety Survey in 2016 stated they had children in their care when they experienced violence from their previous partner. The children saw or heard the violence (ABS, 2017).
Myths About Domestic Violence Number One: Unborn children are not affected. Myth busted!
It is quite common for women to dismiss the impact of violence during pregnancy on the unborn child. But did you know that a baby's senses develop throughout pregnancy?
By the 20th week, a baby can feel and respond to touch.  An unborn child's sense of hearing may not be fully-developed but the unborn baby can respond to loud noises and may hiccup or kick if they hear something loud (Curtis & Schuler, 2011).
Pregnancy is often a time when family violence escalates or commences for the first time. If the violence is occurring whilst the mother is pregnant, then the unborn baby is also experiencing it and may respond to it.
Myths About Domestic Violence Number Two: They didn't see anything so they are not affected. Myth busted!
It is quite common for people impacted by family and domestic violence to say "look, the kids were in bed, they didn't see anything".  Often parents believe that their child has to witness physical violence to be impacted.
Let's think about the children in bed or in another part of the house, they can hear domestic violence incidents being perpetrated. Or, perhaps they may view the aftereffects such as mum crying, and not being able to properly parent, or the broken furniture, walls, phone or cracked Ipad and so on? These events become cumulative over time and become harmful to the child, hence the term cumulative harm (Bryce, 2017).   This really does have an impact on children. Children don't have to witness family and domestic violence to be affected by it.  In recent years it has been recognised as a form of child abuse and included in state and territory child protection frameworks with the introduction of the Australian Government's National Framework for Protecting Australia's Children 2009–2020 (Council of Australian Governments [COAG], 2009b), and the federal Family Law Act 1975 (Cth). It is widely believed that family and domestic violence co-occurs alongside other forms of child maltreatment (Campo, 2014).
Cumulative harm
This is a largely Australian term that describes an ongoing distressing event a child may experience during critical developmental periods in their life. It can occur as a result of repeated incidents of abuse, chronic neglect and patterns of unmet basic needs and repeated exposure to family and domestic violence (Bryce, 2017).
Impacts of Family and Domestic Violence on Children
Pregnancy can be the trigger in some relationships for domestic violence to first occur. During pregnancy, existing abuse is likely to worsen or just after giving birth. Family and Domestic violence may increase stress and anxiety for the mother and the chemicals that the body produces when we are stressed, adrenaline and cortisol will subsequently impact the unborn child (Campo, 2014).
Behaviour, Wellbeing and Learning
Researchers have found that exposure to domestic and family violence can cause a range of behavioural issues for the child, may negatively impact educational outcomes, and affect a child's mental health and well-being (Jaffe, 2012).
Children witnessing violence in the home may experience fearfulness and are living in an unpredictable environment. This can have significant detrimental impacts on them. Studies have shown children exposed to family and domestic violence are at greater risk of experiencing the following:
Poor performance at school with reading and language skills
Speech delays
Low school attendance
Low self-esteem
Struggle socially which can continue into adulthood
Physical and psychological disorders such as depression
Suicidal ideation and/ or self-harming behaviours
Behavioural difficulties
Bullying both as perpetrator and victim
Homelessness – domestic violence is the leading cause of homelessness for women and children (Mission Australia, 2022)
Future victimisation through abusive relationships (Campo 2014)
On the positive side, often children impacted by family and domestic violence have increased resilience. This is a positive factor that coupled with the right support, may help the child to go on to lead a successful life (Campo 2014).
It is really important to reach out and seek help if you feel you and /or your children are being exposed or impacted in any way by family and domestic violence.  Your family doctor is a great start, who may refer you to a Mental Health Accredited Social Worker for counselling under the Medicare Better Access Scheme, as well as helplines such as 1800 Respect, which is available 24 hours a day 7 days a week for support and advice. Their number is 1800 737 732.
Author: Maree Stevens, Master of Social Work;  Master of  Human Services; Graduate Diploma of Counselling; Graduate Certificate  Mental Health Practice.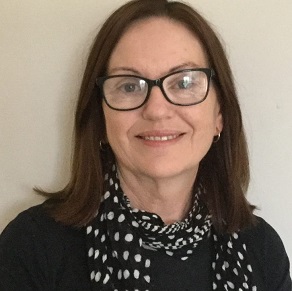 Maree is an Accredited Mental Health Social Worker with several years of experience working with children, young people and their families impacted by Family and Domestic Violence. Maree's work is trauma-informed and person-centred, and she is able to provide psychological counselling to young children from age 5 years, as well as to teens and adults.
Maree is currently not taking bookings. Our team can assist you with placing you with another clinician. Please call Vision Psychology on (07) 3088 5422.
References
ABS 2017. Personal safety, Australia, 2016 ABS cat. no. 4906.0. Canberra: ABS.
AIHW 2018.   Australian Institute of Health and Welfare (2021), Specialist homelessness services annual report 2020–21 Retrieved from
https://www.aihw.gov.au/reports/children-youth/australias-children/contents/justice-and-safety/children-exposed-to-family-violence
Bruce, I. (2017) Cumulative Harm and resilience Framework: An Assessment, Prevention and Intervention Resource for Helping Professionals. Cengage
Campo, M., Kaspiew, R., Tayton, S., & Moore, S. (2014). Children affected by domestic and family violence: A review of domestic and family violence prevention, early intervention and response services. Melbourne: Australian Institute of Family Studies. Retrieved from www.women.nsw.gov.au/__data/assets/file/0014/300623/PDF-6_Final_Report_ Children_affected.pdf
Curtis, G.B., & Schuler, J. (2011). Your pregnancy week by week. Da Capo Lifelong Books.
Jaffe, P. G., Wolfe, D., & Campbell, M. (2012). Growing up with domestic violence: Assessment, intervention, and prevention strategies for children and adolescents. Cambridge: Hogrefe Publishing.
Mission Australia. Three effects of family and domestic violence. Retrieved from  https://www.missionaustralia.com.au/stories/safe-homes/three-effects-of-domestic-and-family-violence-in-australia
Phillips, J., & Vandenbroek, P. (2014). Domestic and family violence in Australia: An overview of the issues (Parliamentary Library Research Paper). Canberra: Parliament of Australia. Retrieved from <www.aph.gov.au/About_Parliament/ Parliamentary_Departments/Parliamentary_Library/pubs/rp/rp1415/ViolenceAust>.