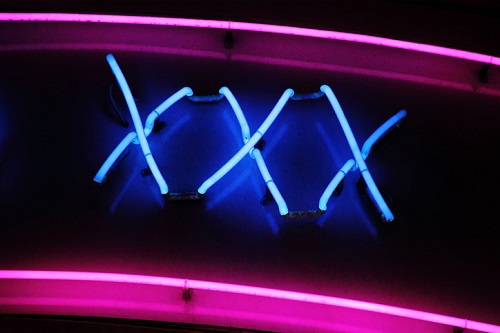 Also referred to as sex addiction, hypersexuality or hypersexuality disorder, compulsive sexual behaviour is an excessive preoccupation with sexual fantasies, sexual urges or sexual behaviours that the individual finds really difficult or impossible to control.
The behaviour or preoccupation further causes the person significant distress and negatively affects their relationships, work, health, finances or other parts of their life.
Compulsive sexual behaviour often involves a variety of common sexual experiences, such as sexual fantasy, pornography, masturbation, dating sites, cybersex, multiple sexual partners, or paying for sex. However, these behaviours may be considered compulsive sexual behaviour when they become intrusive, disruptive, destructive, out of control or harmful to yourself or others.
When normal, healthy sexual behaviours turn into compulsive sexual behaviour, it may cause damage to your significant relationships, your general mental and physical health, your self-esteem and general performance in all areas of your life.
What are the Signs or Symptoms of Compulsive Sexual Behaviour?
If you struggle with hypersexuality you might experience the following:
Recurring, intense sexual urges, thoughts, fantasies and behaviours that intrude in your daily activities. You spend too much time on these thoughts, fantasies and behaviours and it feels as if you have little to no control over it.
You have attempted many times to control, reduce or stop these sexual urges, fantasies or behaviours with no success.
You experience a compulsion, tension or strong drive to engage in these sexual behaviours, and if you do you experience some relief or release of tension, only to feel shame, guilt or remorse afterwards.
Your sexual behaviour or compulsions negatively impacts on your intimate relationships.
You engage in these compulsive sexual behaviours in order to escape from your environment, stressors, thoughts or feelings as a coping mechanism as it helps to avoid or escape these emotions or situations.
In spite of your efforts not to, you find yourself continuing to engage in these sexual behaviors that could have serious consequences, such as the potential for getting or giving someone else a sexually transmitted infection, the loss of important relationships, trouble at work, financial strain, or legal problems.
Do you need Professional Help?
If the above signs apply to your experience, it is recommended that you seek professional help. If you feel you've lost control of your sexual behaviour, especially if your behaviour causes problems for you or other people, you may benefit from counselling and treatment.
If your sexual behaviours cause you or others any distress, feelings of guilt or shame, you need to speak to a professional. Compulsive sexual behaviour tends to escalate over time, so get help as soon as you can.
Are you avoiding Getting Help?
Contacting a professional for treatment for compulsive sexual behaviour can be difficult because it's such a deeply personal matter. Try to:
Acknowledge any shame or embarrassment you may feel. This is normal. The professional is trained in dealing with these feelings and behaviours and will provide a setting free from judgment with lots of empathy and compassion for your experience.
Identify and focus on the benefits of getting treatment.
Remind yourself that your experience is not that unique. There are many people, young and old, male, female (or other) that struggle with compulsive sexual behaviour. Mental health professionals are trained to be understanding and discreet. But not all mental health professionals are experienced in treating compulsive sexual behaviour, so make sure you find a therapist who is competent in this area.
Keep in mind what you say to a doctor or mental health professional is kept confidential, except in cases where you report that you're going to hurt yourself or someone else, you report sexual abuse of a child, or you report abuse or neglect of someone in a vulnerable population.
You do not have to stay stuck in this battle with your sexual compulsive behaviour. Reach out for help today.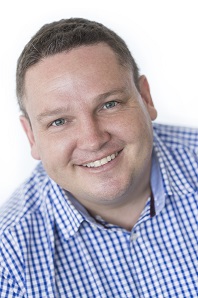 Author: Willem van den Berg, B SocSci (Psychology & Criminology), B SocSci (Hons) (Psych), MSc Clinical Psychology.
Willem van den Berg is a Brisbane Psychologist with a compassionate, positive and non-judgmental approach, working with individuals, couples and families. His therapeutic toolbox includes evidence-based therapies including Clinical Hypnotherapy (Medical Hypno-Analysis), CBT, ACT and Interpersonal Therapy. William is fluent in both English and Afrikaans.
To make an appointment try Online Booking. Alternatively, you can call Vision Psychology Brisbane on (07) 3088 5422 or M1 Psychology Loganholme on (07) 3067 9129.