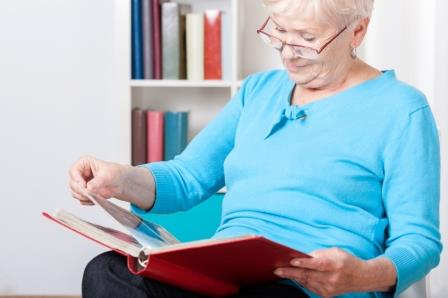 With the increased awareness of mental health, counselling has become a much more widely accepted service.
What counselling offers individuals can often vary based on what stage of life the client is at. This is no less true for older adults, a population increasing in size but who might have grown up with very different ideas regarding counselling. As a result, it can be difficult for older adults to know what counselling can offer them.
So when might an older adult find counselling helpful?
Relationships
Many older adults have reached the stage where the children are now grown and might even have families of their own. Now it is just you and your partner, but you are unsure how to connect as your shared duty of raising children is over.
Older adults often find themselves with new roles, including that of being a grandparents. Sometime the move to being a grandparent is seamless – but other times there are expectations which are beyond what you would like; or maybe you feel you are not doing enough.
Memory
Often with ageing come concerns related to everyday living. Perhaps you are finding it harder to remember what you were going to do next or even where you parked your car, or find yourself thinking, "Help! I keep forgetting stuff!". You GP cannot find a medical reason, or perhaps you want support from another source as well.
Being a Carer
Sometimes as an older adult you find yourself caring for a loved one who for one reason or another is not longer able to fully care for themselves. Being a carer can be challenging when you are young – yet alone when you face the challenges of ageing yourself. Even more troubling, you might be witnessing someone you have known for years, change into someone different.
Planning for Retirement
You have finally reached the point in your life where you can retire – except you are not sure the best way to go about it. Should you leave your job completely, or perhaps try and stay part-time? Are you sure you even want to retire?
If you do decide to retire, what will you do now? A job can take up a lot of your time and sometimes gives our life meaning. Finding a way to make retirement fulfilling or enjoyable can be a challenge. Perhaps for the first time you have freedom to choose – and you do not know what to do.
Transition
Older adults can face many transitions. A common transition is the move to a location with supported care, or receiving support in your own home – both of which might be difficult to face. For your whole life you have been able to rely on yourself but now you need to ask for help. Or maybe you are wondering what you can do now, since you can no longer do what you previously enjoyed?
Medical Issues
The longer we live, the more likely we are to face medical challenges. As an older adult you might know this best. Five years ago, you were not taking any medication and now you are on three. Or perhaps just last year you were able to walk unaided but you fell and were injured, limiting your mobility. You find it more difficult to get to where you want to go, and are becoming frustrated with how long it takes. What should you do now?
Grief and Loss
One of the hardest situations any of us can face is when the people you love die. Unfortunately, being an older adult increases the likelihood of finding yourself in this position. The grief might be stronger that you expect, and you find yourself wishing there was someone who could help you through it.
It does not take a death though, to experience grief and loss. The loss of your family home because you can no longer take care of it, or the loss of an ability you were proud to have can result in grief. Your world is different now, and you are not sure that you like it.
Of course, there are some challenges which can affect us regardless of what stage in life we are in. We can feel depressed or anxious whether we are 20 or 70. Many psychological disorders are lifelong even if they are managed; and sometimes we can just feel lost in life.
All these are potential reasons an older adult might see a counsellor or psychologist, but they are certainly not all of them. I encourage you to reach out if you find yourself in a situation where support might be helpful. You never know if you then might get through dark times more quickly, or find new ways of solving challenges you are struggling with.
To make an appointment try Online Booking or call Vision Psychology  Brisbane on (07) 3088 5422.