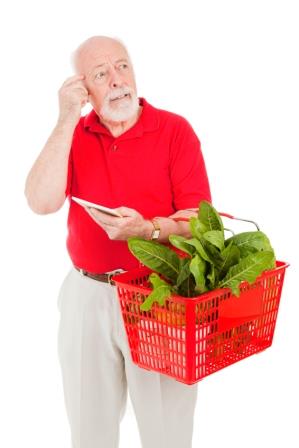 Difficulties with memory and constantly forgetting things, is one of the most common complaints associated with aging.
It can take many forms including not being able to remember names, forgetting dates, or even just not remembering what you were going to do next or why you went into a certain room of your home. Fortunately, our memory abilities do not need to be this way.
Why Change is Possible
Memory is an ability produced by our brain. This means that our ability to remember can depend on our brain health, and other factors influencing our brain. Our brains are "plastic" – they can change in response to our surroundings and our actions, and form new neural connections all our lives. Old dogs can learn new tricks!
The routes to improving our brain are also diverse and very simple. You can:
Pick up a new hobby (which is not TV related)
Meet up with people
Exercise more
Develop mindfulness
Can my Brain Improve?
The general answer is yes! You should be able to improve your brain unless you have a neurological disorder or disease which prevents improvement. Even then, you might be able to reduce the effect of disorder or disease, and even find ways to compensate for their impact.
There is one fact to remember though: your brain will never be the same as when you were younger. Think about how much you would learn, remember, and experience between the ages of 20 and 70. That is 50 years' worth of potential influences on your brain. This is not a bad thing, rather it reflects you having lived.
So … back to improving your memory,
We know that your memory can be improved. We also know that you already have a lot more to remember; your brain is so full of information that it can take longer to remember something you have known for years. Using a computer analogy, when a computer's memory is very full, it can take the computer longer to process what you want it to do.
Unlike computers, humans do not have a maximum capacity but the more we have to remember, the longer it can take to recall information. We are also less likely to remember information incidentally as the years go by. Perhaps in the past you found it easy without thinking too much to remember what groceries you needed to buy, but now you need to bring a list.
This leads us to the first tip for improving your memory: be more intentional about remembering what you want to remember. One way to do this is to think about what you want to remember and then say it out loud. This is because of the production effect – that is, we remember words better when we say them out loud rather than only in our head. It makes us stop and pay attention to what we need to remember.
4 Memory Techniques
There are also specific techniques which you can use to help you remember. Some of the most common ones are:
Spaced-Retrieval – Simply saying what you want to remember, multiple times over a time period, helps. For example, when you have just met someone and want to remember their name, simply say their name a few times in the conversation to help lock it in your brain.
Self-Testing – Checking you remember what you want to remember before you need to remember it can improve your memory. This can work well with spaced-retrieval as you can test yourself several times over a period of time.
Visualisation – If what you need to remember is easy to visualise then this strategy could work for you. One way of using this is to remember words as pictures. For example, if you need to buy fish, milk, and broccoli at the store – then imagining a milk bottle with fish swimming in it and broccoli growing from the top could help. The more outlandish the image the better.
Create a story – Creating a story could be useful if you have a lot to remember. You can make some of what you need to remember characters, others as places, and others the point of the story. For example, capsicum and mushroom were on the lookout for their friend broccoli and the elusive milk in the field of parsley and coriander.
These are only a few of the techniques available, and you might find yourself making your own.
Memory Aids
While they do not specifically improve your memory, aids can help you remember what you need.
If you are not doing so already, using lists and a calendar might be useful.
If you are a fan of technology, then using an app to send yourself reminders would also be effective.
There are also more specific aids, such as pill boxes if you need to take multiple prescriptions, and using a daily planner to let you know what you are meant to be doing at any time of day.
But what if nothing helps?
Please visit your GP if you find yourself still forgetting things, and struggling to remember information, or feel that it is getting worse. There could be many reasons behind your problems with memory, including sleep issues, diet, medication, mental or neurological health challenges, and so on. Your GP can help you find out what is happening and put together a plan to help you work through it.
To make an appointment try Online Booking or call Vision Psychology Brisbane on (07) 3088 5422.