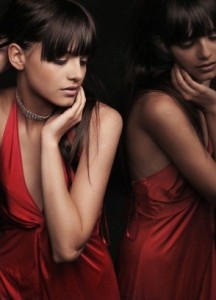 At our Brisbane Psychology Clinic, we have a number of therapists experienced in providing treatment for eating disorders.
They can help with a diagnosis and treatment for eating disorders such as anorexia and bulimia, so if you are concerned about a loved one, visit our website for further information today.
Signs of an Eating Disorder
Weight loss is not always a reliable indicator of an eating disorder, as individuals may maintain a normal weight, particularly with bulimia. There are other behaviours and physical signs however that together could indicate an eating disorder requiring treatment. These include:
Reluctance or refusal to eat in the presence of others.
Obsessive or unusual rituals around food and eating e.g. cutting meal into even or odd numbered pieces, eating a sandwich with a knife and fork.
Exclusion of an increasing number of foods from the diet e.g. meat, dairy, gluten.
Hoarding of food, even if spoiled.
Long periods spent in the toilet or bathroom after meals.
Increased time spent exercising or a drastic change in exercise routine.
Cessation of periods in women (or failure to commence).
Sensitivity to cold.
Dizziness and fainting episodes.
Poor sleep.
Tooth erosion and knuckle abrasions if frequently vomiting.
Nausea, heartburn, bloating, constipation or abdominal pain (often cited as a reason to abstain from food).
Fine downy hair growing on the skin (called Lanugo).
Depression, Obsessive-Compulsive Disorder and Social Phobia are often found in common with Anorexia.
Alcohol and substance dependence, self-harm, impulsive behaviour and mood swings are frequently found as part of the Bulimic behaviour.
Effective Treatment for Eating Disorders
A mental health professional such as a psychiatrist or psychologist can tailor a therapy program to meet individual needs, drawing on evidence-based treatments such as Cognitive Behavioural Therapy (CBT), Acceptance and Commitment Therapy (ACT), Dialectical Behaviour Therapy (DBT) or Narrative Therapy. Family Therapy is also useful in the case of adolescents.
Call (07) 3088 5422 to enquire about booking one of our therapists specialising in treating eating disorders, or make an online booking with one of our clinicians.