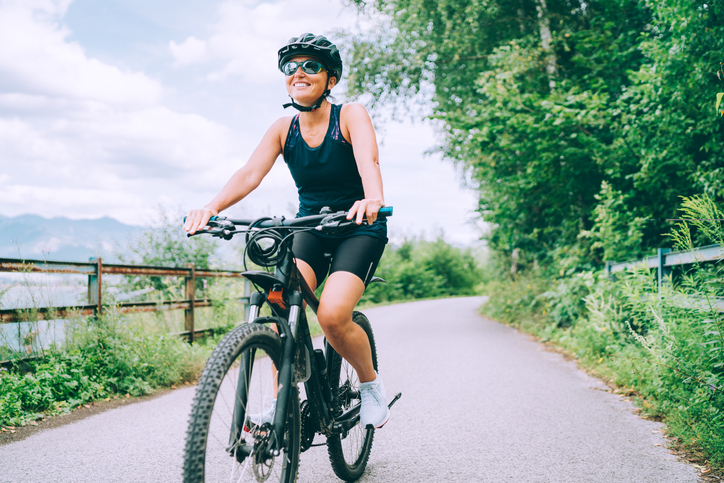 Exercise = Improved Mental Health and Wellbeing
What is it about engaging in physical activity that improves our mental health?
There are many studies that have been conducted to evidence that physical activity can have positive effects on our mental health and psychological well-being, such as anxiety, stress, depression, sleep, mood and brain function.
What has been learned from these studies is that regular exercise helps us in the following ways:
Improving our mood and reducing stress levels. This helps us to undertake daily challenges in a more optimistic, positive and constructive way.
Increases our mental alertness.
Increase in energy and positive mood.
An increase in self-esteem.
Reduction of stress and anxiety
Can prevent the development of mental health problems.
Can improve the quality of life of those who experience mental health struggles. (Peluso & Andrade, 2005).
So what do we mean by physical activity? 
Physical activity means moving your body that uses your muscles and expends energy (Warburton, Nicol & Bredin, 2006).
Physical activity doesn't always mean doing a sport, engaging in high intensity/vigorous workouts, there are many ways to be active that are physically appropriate for your fitness level, what you enjoy to do, suits your strengths, accommodates for any injuries you may have and is safe for you to undertake.
It is recommended that adults should achieve at least 30 minutes of exercise per day. (Peluso & Andrade, 2005).
This can be achieved by engaging in activities such as walking, hiking, riding a bike, jogging, cycling, lifting weights, gym classes, running, swimming, aerobics, skipping, boxing etc. Or being involved with a sport on your own or as part of a team such as tennis, athletics, swimming, darts, football, soccer, cross country etc.
Remember that the goal is to raise your heart rate, breathe faster and make you feel warm, therefore daily activities such as walking to and from the bus, taking the stairs, carrying the groceries and household chores can also count!!
Our Wellbeing:
Wellbeing is generally understood as a positive physical, social and mental state.
Our mental well being includes factors such as (Johnson 1997):
A sense of feeling good about ourselves and being able to function well individually or in relationships
The ability to deal with difficulties in life, coping with challenges and making the most of opportunities presented to us
Feeling connected to family, friends, community and environment
Feeling that we have a sense of purpose and feeling valued
A common misconception by many is that mental wellbeing/mental health means being happy all the time and not having many life struggles to manage and overcome.
As human beings, we have a range of emotions that we feel within differing circumstances, as uncomfortable as they can be at times, our emotions are important in telling us something about ourselves and the world around us (Otto, 2013).
The basic human experience will encompass not only positive/comfortable emotions but also some uncomfortable and painful emotions such as grief, loss, failure, rejection (and many more), you are not alone in this.
What else does physical activity do for our mental health and wellbeing?
Engaging in physical activity can also work to increase our self esteem (McAuley, Mihalko & Bane, 1997). This is because we are doing something challenging, pushing our bodies further than we think they can go and pushing through that mindset that tells you to give up because feeling uncomfortable is a 'bad thing'. Feeling uncomfortable is a part of the human experience and generally what we learn is to avoid the things that make us feel uncomfortable. However this leans into a cycle of anxiety in which we never learn to be ok with being uncomfortable (in reasonable and non life threatening situations). Learning that we can undertake activities (such as a workout), that we can feel uncomfortable and be OK with that is a turning point for a lot of people.
Physical activity also assists to reduce stress and anxiety, because we are putting those stress and anxiety hormones, chemicals and other physical aspects to use and exerting the energy they produce into something productive. (Kim & Han, 2016)
How do you start?
The hardest part is starting that change, however committing to the change and building the habit to change your lifestyle can pay off. Many people perceive exercise as being something that is a chore, however changing the way we look at exercise from being a chore to something that is part of our lifestyle can help to build the habit to keep engaging in it. The best way to achieve this is by finding value in the exercise itself and the personal benefits it has on you (this can be completing the difficult class, feeling better about ourselves, food tasting better, eating a bit healthier, physical changes in your body, a sense of accomplishment or achievement etc).
Remember to set your self realistic goals and expectations (that it is ok to start small and build your way up) as to not discourage yourself from engaging in physical activity.
It is important to figure out what works best for you, what you are most likely to enjoy (to some degree) so that it will keep you going.
Do you prefer indoors, outdoors, individual, group, a sport, gym classes, bootcamps, a 12 week challenge or a mix of these?
The Barriers:
Many people find change difficult and scary and will find they feel anxious about trying something new. Others find that cost, injury, illness, energy level, fear of failure or being judged by others impacts the motivation to start this change. However having the support of friends, family and others helps, additionally letting the trainer/coach etc know that you are new to this so they can assist and help make you feel welcomed.
Many people find that feeling self conscious about their body image impacts their motivation to engage in physical activity. This means feeling anxious and having worries about how their body will look to others whilst engaging in the movements.
For some females, attending a women's only gym can help alleviate this concern, participating in a small group class, exercising with a friend, exercising individually until feeling more comfortable with the movements can help with this.
'I don't have time to exercise'.
What time do you have available outside of work or other commitments? Is there something that you can give up doing or do less of or postpone until later? We also have many options available to us via Youtube and other fitness apps that we can do in the comfort of our own home at any time if need be.
Starting small:
If exercise is new for you, it is very important to build up gradually, start small and work your way up. If you attend the gym for 10 minutes at first, that is still 10 minutes more than what you had previously been doing. Try to not compare yourself to those around you (although you may find some of these people to be an inspiration to work towards which is OK). It is important to keep your goals in focus, keep record of your activity, review it and provide feedback on your accomplishment, progress and be kind to yourself to reinforce your own positive feedback.
Goal setting:
Setting realistic goals and expectations for yourself is key in this change being achievable and finding value in the activity and the benefits to you.
Creating SMART (Specific, Measurable, Achievable, Realistic, Timeframe) goals can help break this down into achievable parts (Les MacLeod, 2012). Remember to have some flexibility with your goals as it may take longer to achieve them than predicted or in a different way or sometimes the timeframe changes. Be kind and patient with yourself, as long as you are still trying to make these changes to improve your wellbeing and work towards a quality of life you deserve.
Author: Aleah Haffenden, B Soc Wk, Grad Cert Suicide Prevention, AMHSW.
Aleah Haffenden is an Accredited Mental Health Social Worker, working primarily with young people (aged 15 and up). She takes a client-focused approach, using a mix of Cognitive Behaviour Therapy (CBT) and Acceptance and Commitment Therapy (ACT), tailored to their specific needs.
Aleah Haffenden is no longer taking bookings. 
To find another clinician try Online Booking. Alternatively, you can call Vision Psychology Wishart on (07) 3088 5422 or M1 Psychology Loganholme on (07) 3067 9129.
References: 
Johnson, Sharon L. (Sharon Lorraine). (1997). Therapist's guide to clinical intervention : the 1-2-3's of treatment planning. San Diego :Academic Press,
Kim, T. K., & Han, P. L. (2016). Physical exercise counteracts stress-induced upregulation of melanin-concentrating hormone in the brain and stress-induced persisting anxiety-like behaviors. Experimental neurobiology, 25(4), 163.
Les MacLeod EdD, M. P. H. (2012). Making SMART goals smarter. Physician executive, 38(2), 68.
McAuley, E., Mihalko, S. L., & Bane, S. M. (1997). Exercise and self-esteem in middle-aged adults: Multidimensional relationships and physical fitness and self-efficacy influences. Journal of behavioral medicine, 20(1), 67-83.
Otto, M.W. (2013). Cognitive Behavioral treatment of major depression. Boston University: Center for Anxiety and Related Disorders, NIMH Excellence in Training Award (MH25 RH08478). Retrieved on 17 September, 2014, from: CBT-for-Depression_Slide-set-for-Teaching.pdf
Peluso, M. A. M., & Andrade, L. H. S. G. D. (2005). Physical activity and mental health: the association between exercise and mood. Clinics, 60, 61-70.
Warburton, D. E., Nicol, C. W., & Bredin, S. S. (2006). Health benefits of physical activity: the evidence. Cmaj, 174(6), 801-809.