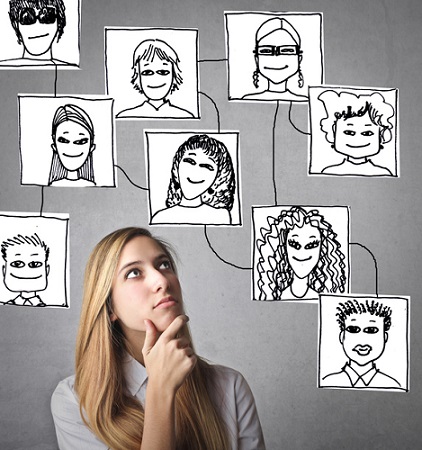 Have you come from a family that didn't meet your needs?
Or did you come from a family where there was violence, verbal abuse, or where you just felt neglected?
Many people unfortunately grew up in a family that was unhealthy or even toxic. What can add to the pain is a sense of being the same as them; that you too, are now doing the same things or saying the same words that were done or said to you.
And you hate it.
Welcome to the world of family of origin issues! Sometimes we wonder if we will ever be free from the 'programming' that we received from our childhood and teenage years. It can certainly take hard work to break those patterns, but I want to share just a few thoughts to get you started.
Map Your Family of Origin
First of all, you need to have an idea of where you came from. Have you heard about a family tree? It's a diagram you draw of all the family members and their relationships. It can be a great way of 'stepping back' and:
Tell us a lot about where we came from;
Tell us a lot about patterns in our family that maybe we didn't see before;
Remind us that other families can have the same challenges;
It can show us how some of these challenges have been passed down to our own generation.
Have a go. Family therapists call it a 'genogram'. Basically it's a drawing of as many people in your extended family as possible. A bit like a tree that has lots of branches going in different directions.
Put their gender, age, births and deaths on it and try go to back three generations. In fact, put as much information on it as possible, especially how they treated each other. The idea is to paint an emotional picture of your family.
Consider Your Inheritance
After you have done that, have a think about your family inheritance. An inheritance is when money or possessions are passed down to an individual after a person dies. Ask yourself two questions:
What things would you LOVE to inherit? (lots of money for example)
What things would you HATE to inherit? (an old lawn mower that doesn't work for example)
Now ask yourself two other questions and make a list:
What physical things did you inherit from your family tree? (blue or brown eyes)
What personality or emotional things did you inherit from your family tree? (very tidy or messy)
A physical inheritance occurs when you have been given objects or family assets; some you will keep, while others you might throw away.
Likewise, make a list of all the emotional things that your family gave you. Some you will keep, others you will want to throw away. For example, it might look like this:
Things to keep from my emotional inheritance:
Being an organised person.
Being a tidy person.
Having a caring heart for people.
Things to throw away from my emotional inheritance:
My anger.
My depression or anxiety.
My sense of hopelessness.
The lists could go on and on. Remember, most of the time our family of origin has given us a mixture of good and bad. This is important, as sometimes we despair, thinking it was all bad. Some families are indeed toxic, and it seems there was little good handed down to us. If your family really was that bad, have a think about non-family members (teachers, friends etc) who did give you something precious. That too, is your inheritance and something you can hold on to.
What you have now done is the beginning of your healing! The first step is to take stock of what good and bad has been handed down to you and decide what you will keep and what you will throw away. The very act of reflecting on who you are as a person is actually the first step of therapy.
But what if you feel things are just set in stone and can't change? To answer that, I'll use a metaphor: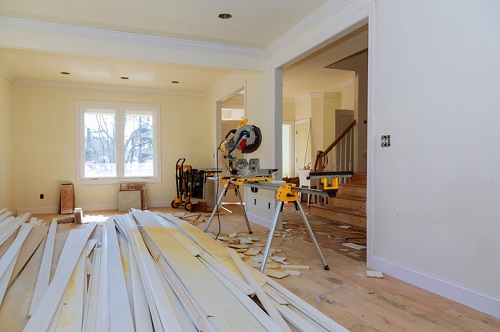 When someone renovates a house, it can take a long time. Some rooms are easy, others take ages. But just because one room takes a lot of hard work and seems to take forever, it doesn't mean you bulldoze the whole house down and destroy it! We take it a bit at a time. For some houses, there will always be some work to be done, and we have to accept the fact that some houses will take a very long time to be finished.
Our lives are just like that.
One room of our lives might be just great – successful and going well. Another room of our lives is badly in need of repair, and it seems it's taking forever to fix. But that doesn't mean we destroy our whole house!
We repair the 'home of our lives' one room at a time and learn to accept that we will always be unfinished.
So throw away the despair and sadness that you are imperfect. We are all a work in progress and that's ok!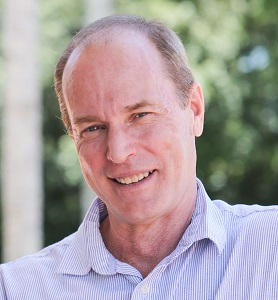 Author: Dr David Ward, BSocWk, BA., Grad Dip (Couple Thpy), M.Couns., MPhil., PhD.
David has been a family therapist for many years and has heard many stories of how people are 'renovating' their lives. Usually it's hard work, but always worth it. If you would like a guide to walk beside you during this renovating process, he would love to hear from you.
To make an appointment try Online Booking. Alternatively, you can call M1 Psychology Loganholme on (07) 3067 9129 or Vision Psychology Wishart on (07) 3088 5422.