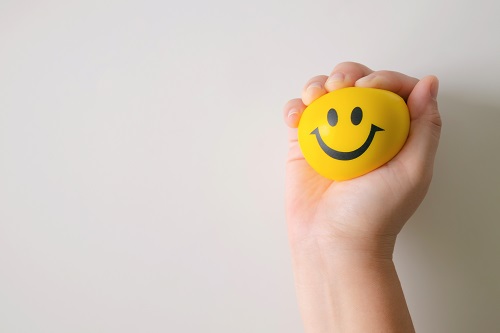 According to a 2015 Australian survey, our stress levels have risen over the past five years. Brisbane Psychologist Katherine Vuong explains … 
So is all stress bad?
Not necessarily. A good amount of stress can help motivate us to get things done. For example, acute stress is stress that lasts for only a short time, and is usually experienced as an immediate perceived threat. This doesn't have to be life-threatening, rather we often refer to mild stressors such as being faced with a work deadline, sitting an exam, or giving a speech in public.
Although this type of stress still triggers our stress response, it is usually easily managed because it occurs and then it's over.
However, when the stress continues for a long period of time, it can negatively impact our wellbeing because the body's stress response is constantly triggered, not allowing us the time or opportunity to recover.
We refer to this as chronic stress, which can occur in circumstances such as ongoing financial difficulties, relationship problems, workplace bullying, social isolation and loneliness, violence in the home, or chronic health problems.
What are the Signs of Bad Stress?
Everyone responds to stress in slightly different ways, although there are some common signs and symptoms to look out for, such as:
Frequent headaches;
Muscle tension, and aches and pains;
Worry, fear, or anxiety;
Mood swings;
Feeling irritable or having a short temper;
Difficulty relaxing;
Using alcohol or drugs to relax;
Sleep difficulties;
Decreased sex drive.
As a registered psychologist, I've put together some tips to help you better manage the "bad" stress which can really take its toll on your body and mind:
Identify what your warning signs are, as well as what triggers your stress. Are you having more arguments, that seem unrelated to what the original event was? Have you been spending less time with friends and family? Are you using any unhelpful coping strategies, such as turning to drugs or alcohol? By being more aware of how you deal with stress and what triggers it, you'll be more prepared and able to bring your stress levels down before it gets too much.
Recognise your own self-talk. Are you assuming worst-case scenarios, or doubting your ability to deal with the stressor? Are you taking all the blame for something that might not be entirely your fault? Pay attention to what you're saying to yourself to cope with the stressor, and also try to differentiate between what can be changed and what is beyond your control.
Ask yourself whether something needs to change. Are you actually taking on too much? Could you delegate what you're doing to someone else? Could you finish these things at a slower pace? You may need to prioritise what you're trying to achieve and re-organise things.
Practice relaxation strategies, such as deep breathing or muscle relaxation exercises, or try these tips for being more present.
Find time for regular exercise, social events, or anything that you enjoy as part of your ongoing commitment to self-care. It's easy to convince yourself to stay home, but if you get past that, it's likely that you'll have a good time.
The key is to find what works for you, and make it into a habit. Don't be afraid to reach out for help. If you are still noticing these symptoms and they are affecting your everyday life, talk to your GP. You can also ask about what support services are available to you.
Author: Katherine Vuong, B Beh Sc (Hons), MAPS.
Please Note: Katherine Vuong is not currently practising at Vision Psychology, however if  you call us on (07) 3088 5422 we would be happy to suggest another therapist at our practice with experience in this area.
References: