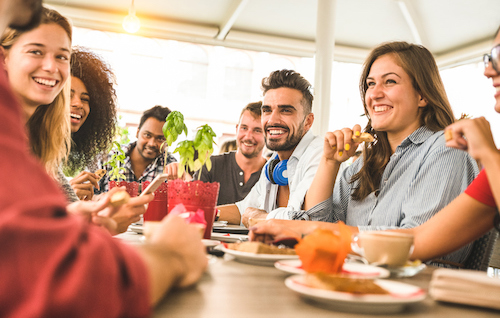 How many times have you heard someone say: "I am hearing you, but it's just not registering with me".
Or maybe you are on the other side of the equation, where someone is talking to you, you hear them, but upon reflection afterwards, you have no idea what they said.
Hearing and Listening Are Different
According to Dictionary.com, "hearing" is defined as the faculty by which sound is perceived, and the act of perceiving sound. "Listening" on the other hand, is defined as paying attention with the ear for the purpose of hearing. As we could tell, hearing is automatic, we don't need to switch on our ears, sounds enters automatically. Listening requires effort to focus and attend to the words that is coming through.
The Why…
The skill that everyone should learn is active listening. Often, the extent at which we listen depends on how much we care. The depth at which we care can help us to focus on the words that enter our mind when someone is talking to us. That also means, it's really easy for others to know if you care about them or not depending on how well you listen to them.
Listening is a skill that needs to be practiced and honed if you want to understand another person and be an effective communicator. In fact, many employers actually provides listening skills training to employees as better listening skills result in better customer satisfaction and less miscommunications.
Being proficient in listening helps you build strong and genuine friendships, exchange information, share memories, and resolve conflicts, etc.
…And The How
It is not difficult to be an active listener, but it does take time to be skilled in it. Therefore, while being an active listener might be simple, it is not necessarily easy. Here are some ways you could be a better listener.
Be interested and curious: If you are genuinely interested and curious about the other person's experience, you are more likely to show the nonverbal behaviours of an active listener. You are also more likely to find gaps in stories to ask about.
Ask good questions: Asking questions could help moving the conversation forward, show the person that you care. However, avoid questions that could be interpreted as "judgy". For example, "why are you so mad", while you might be asking about the reason behind the person's anger, the person could interpreted as you judging him/her for being mad.
Silence is Gold: Being the one listening, you don't have to be talking or asking questions all the time. Let the person share his/her thoughts. Be comfortable with silences, silences doesn't have to be awkward.
Drop everything else possible: When you are actively listening to another person. Prioritise the person, don't look around, don't look at your phone, don't talk about someone else. Respect the person and pay attention to what he/she has to say
Self-care and self-awareness: Have you ever noticed that over the course of the day, you get grumpy easier and it's hard to pay attention? Know when it is not the right time to listen. If you do decide to listen, find ways to recharge yourself while listening. For example, go get a milk shake or a bubble tea (I love both of these as they taste good and it provides me with glucose for energy) with the person.
Don't give advice if they didn't ask for it: Often, people just need someone to talk to, to rant, to debrief. While you might think that they need to hear the "truth", they might not necessarily "listen" at the time, and it could make them feel worse after talking to you.
You can't practice hearing, but you can practice listening. Be a better listener for yourself and others.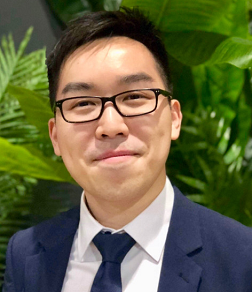 Author: Christopher Lee, B Psych Science (Hons); Masters of Psych (Clinical); MAPS
Christopher Lee is a Brisbane psychologist with a keen interest in helping teenagers and young adults with trauma, behavioural and relational issues. In addition to speaking English, Cantonese and Mandarin fluently, Christopher uses evidence-based therapy techniques such as CBT, ACT, EFT, and DBT.
To make an appointment with Christopher Lee try Online Booking. Alternatively, you can call M1 Psychology Loganholme on (07) 3067 9129 or Vision Psychology Wishart on (07) 3088 5422.  
References:
Friston, K. J., Sajid, N., Quiroga-Martinez, D. R., Parr, T., Price, C. J., & Holmes, E. (2021). Active listening. Hearing Research, 399, 107998–107998. doi:10.1016/j.heares.2020.107998
Active listening?: improve your ability to listen and lead (2nd ed.). (2019). Center for Creative Leadership.