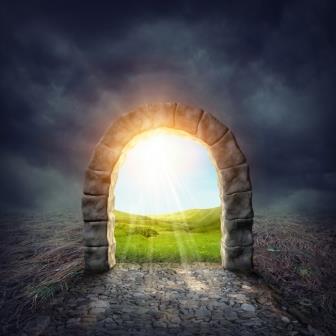 The World Health Organisation (WHO) has predicted that by 2030, depression will be the number one health concern in all nations.
Although it's common for us to feel down from time to time, the sadness or low mood in depression is more prolonged – often lasting weeks, months, even years.
How Can I Tell if I Need Help with Depression?
A person may have depression if for at least two weeks, they have experienced sadness/emptiness/ low mood for most of the day, nearly every day, and/or a loss of interest or pleasure in almost all activities.
They will also present with a number of symptoms such as changes to their appetite and sleep patterns, concentration, energy, or suicidal thoughts.
What Causes Depression?
There is no known single cause of depression. It is likely to be related to a combination of a person's genes, biology, life experiences, and thinking style.
Often, stressful life events such as relationship and family problems, loss of a job, the death of a loved one, or physical health problems can trigger depression.
What Should I Expect from Seeking Help?
When you see a mental health professional, you can expect a thorough assessment of your mental health. This might involve assessing:
Whether depression is the main problem or secondary to another problem.
Any family history of depression.
Your alcohol and drug history.
Any relevant medical problems.
Your personality style and coping responses.
The quality of your relationships.
Whether anything may have triggered the depression, as well as maintaining factors.
Your childhood experiences, including peer interactions, and the parenting you received.
Once your symptoms have been assessed, the mental health professional should tell you what psychological treatment is recommended for your condition.
At the same time, it is important to get a medical check-up to rule out any other potential causes for your symptoms.
How Much Does Help with Depression Cost?
One of the questions people frequently ask is: What will I have to pay for psychological services?
The cost varies depending on the length of the session, and the fee charged by the psychologist.
If you are referred by your GP, a psychiatrist or paediatrician, you may be eligible for a Medicare rebate (for up to 10 sessions per year).
In some instances, a psychologist may choose to bulk bill (eg for aged pensioners, health care card holders), which means there won't be an out-of-pocket cost. It is advised that you ask about the psychologist's fees when booking in the initial appointment if you are seeking help with depression.
Author: Katherine Vuong, B Beh Sc (Hons), MAPS.
Please Note: Katherine Vuong is not currently practising at Vision Psychology, however if  you call us on (07) 3088 5422 we would be happy to suggest another therapist at our practice with experience in this area.
References:
Facts & figures about mental health. Retrieved from https://www.blackdoginstitute.org.au/docs/default-source/factsheets/facts_figures.pdf?sfvrsn=8