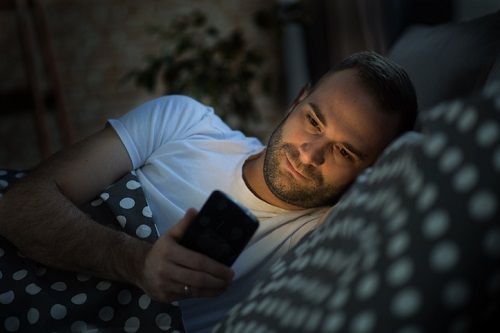 According to a 2016 Australian sleep survey, 33-45% of adults complain of inadequate sleep.
Sleep hygiene refers to a variety of practices and habits that can contribute to good night-time sleep quality and daytime alertness.
We all know that sleep is important for our physical and mental health, but getting adequate sleep doesn't always come easily for some people.
Tips for Improving Sleep Hygiene
If you are taking too long to fall asleep, experience frequent awakenings, and daytime sleepiness, try the following strategies:
Get up and go to sleep at roughly the same time, even on weekends.
Go to bed only when you feel sleepy, and get out of bed if you are unable to nod off after 15 minutes.
Establish a relaxing bedtime routine. A regular nightly routine such as taking a warm shower, reading a book, or some light stretches helps the body recognise that it's bedtime.
Make sure you have a pleasant sleeping environment. Reduce noise and light in the bedroom and avoid extreme temperature changes. Consider "white noise" machines if this is relaxing for you or playing relaxation music.
Avoid exposure to blue light from televisions, computer/laptop screens, and mobile phones close to bedtime. Most phones these days have the capability to turn blue light off.
If your mind is racing when going to bed, try focusing on thoughts that make you feel good or that don't require concentration or problem solving.
Exercise during the day to promote daytime wakefulness.
In the six hours before bed, avoiding anything with caffeine as it stimulates your nervous system.
Limit tobacco and alcohol use to outside 2 hours of bedtime. Alcohol boosts your blood sugar and drops a few hours later, which is likely to wake you up in the middle of the night.
Avoid foods that can be disruptive right before bed. Fatty or fried meals, spicy foods, and carbonated drinks can trigger indigestion for some people, which then disrupts sleep. If you must eat, choose a light, high protein snack which soothes the brain, for example, a slice of turkey, hard-boiled egg, handful of nuts, or a chunk of cheese.
Avoid exercise or vigorous activities close to bedtime.
If changing your sleep habits does not improve your sleep quality, it may be worthwhile seeing your GP for professional advice. Your GP may refer you for a sleep study, or to a psychologist to assess whether other factors are impacting on your sleep.
Author: Katherine Vuong, B Beh Sc (Hons), MAPS.
Please Note: Katherine Vuong is not currently practising at Vision Psychology, however if  you call us on (07) 3088 5422 we would be happy to suggest another therapist at our practice with experience in this area.
References: