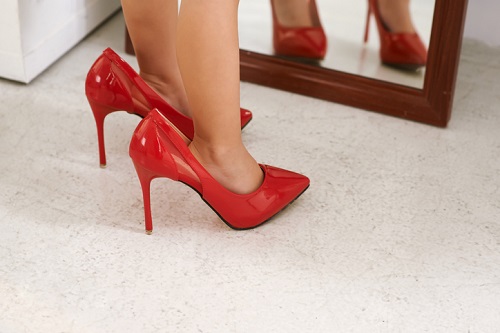 Brisbane counselling professional provides helpful information on understanding and overcoming imposter syndrome …
Do you ever think that you are not too sure of what you are doing in your job?
Maybe you feel like you are not good enough for this new job?
Or maybe you think that you are not smart enough to take on new studies?
These are all signs that you might be experiencing what we call "imposter syndrome".
This psychological phenomenon reflects an individual's belief that they are an inadequate and incompetent failure – despite evidence that indicates they are in fact skilled and quite successful.
Signs of Imposter Syndrome
People experience imposter syndrome in varying ways, but some common signs are:
Perfectionism: The individual cannot recognise an achievement or success, because they can only focus on the flaws.
Overworking: This can also be connected with perfectionism, as well as a way of avoiding finishing a project or product that will be judged. It can also occur due to a fear of being judged by others.
Undermining your achievements: The individual points out their mistakes before taking ownership of a success, or they may self-sabotage by procrastinating and leaving things to the last minute, and then having to rush to finish them.
Fear of failure: This can lead to behaviour such as putting off things, avoiding taking on new challenges, and reluctance to ask for feedback – as the individual can't face potentially failing.
Discounting praise: Pointing out other people's contributions before their own, or assuming that any praise given is faked or exaggerated.
Imposter syndrome can affect everyone in all aspects of life. Most research has focused on the experience relevant to study and work; however, it is important to keep in mind that most of the people who feel like a fraud are entrepreneurs.
Dr Norris explains how imposter syndrome can limit people's lives: "It is a belief of what I am and what I am capable of and what my value is as a human being in some cases".
Why Do We Suffer from Imposter Syndrome?
As human beings, our brain is programmed to focus on negative things. Quite often we view some situations or things as dangerous or as threats, which lead us to feel like a fraud.
Imposter syndrome affects people from all ages, however more women than men seem to experience these feelings of not being legitimate.
How to Overcome Imposter Syndrome
Here are some tips to help with overcoming imposter syndrome:
Look at the evidence: Look at what you've achieved already. Ask yourself these questions: What sort of goals have I set up for myself? Am I meeting them?
Celebrate your successes: People who suffer from imposter syndrome tend to think that their successes are the result of getting lucky, or having outside help. Stop feeling guilty and celebrate your successes!
You are not alone: Feeling like a fraud is normal. Some psychological research has shown that 70% of all people feel like a fraud at times. Even famous people feel this way every now and then. It is a normal feeling, and it becomes stronger when we start comparing ourselves to others.
Stay motivated: see this syndrome as a way to stay motivated, and to keep learning and working hard towards your goals and what you want to achieve in your life.
A counselling professional may also have ideas on how to overcome imposter syndrome, which are based on evidence-based psychological theory.
To make an appointment you can call Vision Psychology Brisbane on (07) 3088 5422.
References: