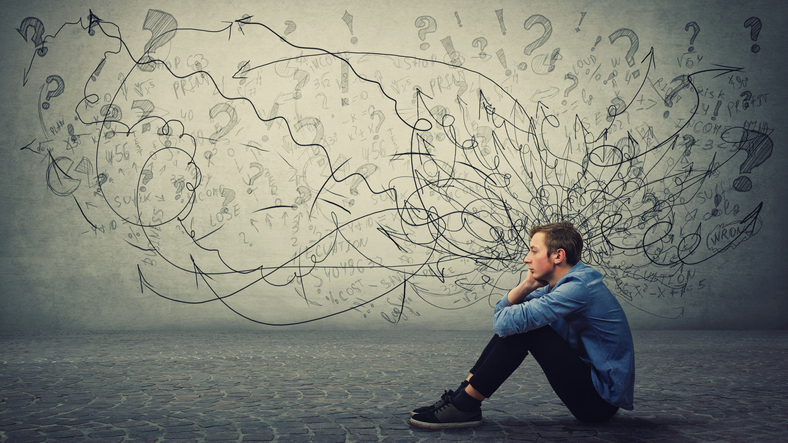 About Attention Deficit Hyperactivity Disorder (ADHD)
I have ADHD! Or do I?
By Dr Pauline Baleta, Psychologist, PhD Psychologist (UP), MAPS
You've realised that you get distracted easily and a loved one keeps telling you how forgetful you are. Lately, at work, you've noticed that you lose attention and concentration really quickly and your thoughts start drifting off.
You've now been told that you probably have ADHD (Attention Deficit Hyperactivity Disorder) or ADD (Attention Deficit Disorder) and should see a professional and get medication. But do you really have ADHD? In my experience working with patients in clinical practice, not all that presented with symptoms of ADHD actually had ADHD and the identification and treatment of the actual mental health issue resulted in a diminishment of the symptoms.
As frustrating as the symptoms of ADHD are and as helpful as treatment in the form of psychotherapy and medication is, it's important to make sure that you actually have ADHD and not something else. Did you know the symptoms of ADHD often overlap with other mental health difficulties such as anxiety, depression, trauma and substance abuse disorder?
Let's have a look at how that can happen.
Individuals with depression and anxiety are also often forgetful and easily distracted. Someone who struggles with anxiety may get distracted by a trigger or a startling noise. Furthermore, the "brain fog" that comes with depression, anxiety and trauma can also cause symptoms that are similar to ADHD. It can be very difficult to concentrate and pay attention when you are struggling emotionally, but this does not automatically mean that you have ADHD.
The general prevalence of ADHD in adults is estimated at around 2.5% (Katzman et al., 2017). Guidelines have recommended that when comorbidities or a differential diagnosis exist, it is important to treat the most debilitating condition first, which may or may not be ADHD depending on the psychological/psychiatric evaluation of your symptoms.
Katzman et al (2017) report that as many as 80% of adults with ADHD have at least one coexisting psychiatric disorder and may actually be the underlying disorder. So, before you book an appointment to get medication, it may be worthwhile booking an appointment with a psychologist and determining if you really struggle with ADHD or another psychiatric condition.
So, what is ADHD?
ADHD can occur in both children and adults. The most common symptoms include:
Inattentiveness (difficulty concentrating and focusing)

Short attention span,
Easily distractible,
Careless mistakes,
Forgetfulness,
Appearing to be unable to listen and carry out instructions.
Hyperactivity

Constant fidgeting,
Unable to sit still,
Excessive talking.
Ok, so now we know what some of the symptoms of ADHD are, let's have a look at how those symptoms may overlap with other conditions.
Symptoms that overlap.
I'm not going to outline all the symptoms of all the different disorders (as that would take up too much space), but below you will find a list of some of the symptoms that may overlap with other psychiatric disorders/mental health difficulties:
Daydreaming – can also be found in individuals with anxiety and trauma (although they may look like they are daydreaming, they may be having a flashback)
Difficulty paying attention and concentrating.
Forgetfulness – individuals with anxiety and depression can be forgetful.
Impulsivity – this is also a symptom of a personality or mood disorder.
Difficulty listening and following instructions.
Interrupting and being unable to wait their turn.
Individuals that struggle with substance abuse or dependency (alcohol, drugs) can also present with all the above-mentioned symptoms.
Furthermore, approximately 20% of people with ADHD also suffer from bipolar mood disorder as both disorders share symptoms. Since ADHD is so common, a diagnosis of bipolar mood disorder might be missed and the treatments for the two conditions are very different. Look at this page for more information on the two different, yet often misdiagnosed, conditionshttps://www.additudemag.com/adhd-vs-bipolar-a-guide-to-distinguishing-look-alike-conditions/
So, you can see how important it is to have a thorough evaluation of your symptoms done before rushing off and getting medication! You might be medicating the wrong thing! And please don't self-diagnose – if you suspect that you might have ADHD, or another psychiatric condition please consult with a professional.
If you or someone you know suspects that you may have ADHD, please make an appointment with Dr Baleta in order to explore this further and possible treatment and\or referral options.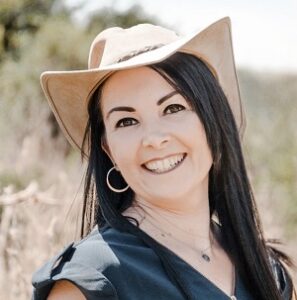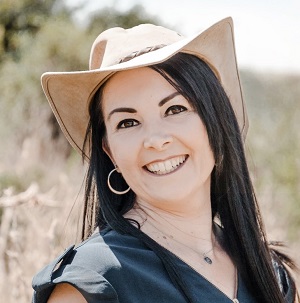 Author: Dr Pauline Baleta, MA Psychology (UJ) Cum Laude, PhD Psychology (UP)
Dr Pauline Baleta is from South Africa where she was a fully registered senior clinical psychologist for the past 15 years, until she immigrated to Australia in April 2023.
To make an appointment with Dr Pauline Baleta try Online Booking. Alternatively, you can call Vision Psychology Wishart on (07) 3088 5422 .
References
Katzman MA, Bilkey TS, Chokka PR, Fallu A, Klassen LJ. Adult ADHD and comorbid disorders: clinical implications of a dimensional approach. BMC Psychiatry. 2017 Aug 22;17(1):302. doi: 10.1186/s12888-017-1463-3. PMID: 28830387; PMCID: PMC5567978.