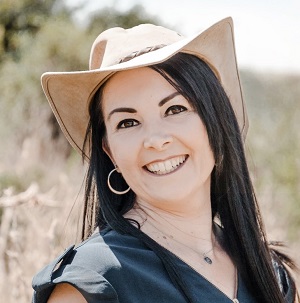 MA Psychology (UJ) Cum Laude, PhD Psychology (UP), MAPS
Clinical Psychologist
Dr Pauline Baleta is from South Africa where she was a fully registered senior clinical psychologist for the past 15 years, until she immigrated to Australia in April 2023. She qualified in 2008 with her master's degree in psychology from the University of Johannesburg and then went on to complete her PhD in Psychology in 2019 at the University of Pretoria. Pauline brings with her a wide range of experience and knowledge from working in a range of different mental health and psychiatric settings. She has worked in detention centers and psychiatric hospitals (namely Sterkfontein, Tara H Moross and Glynnview) where she consulted with both involuntary and voluntary mental health users mostly dealing with depression and anxiety related disorders, bipolar mood disorder and schizophrenia.
She also ran her own private practice in Johannesburg, South Africa for the past 15 years where she mostly consulted with individuals, couples and families and enjoyed working with a multi-disciplinary team consisting of doctors, psychiatrists, occupational therapists, psychiatric nurses, and social workers.
Pauline was also the founding director of the Family Therapy Clinic at the hospital she consulted at and often ran DBT (Dialectical Behavior Therapy) groups for inpatients.
During her time in South Africa, Pauline also supervised interns, community service psychologists and psychiatric registrars in psychotherapy and assessments.
Pauline also has experience and an active interest in medico-legal and forensic evaluations. She conducted many assessments through her private practice and in conjunction with the Department of Justice in South Africa.
Adolescents and Adults Mental Well-being
Pauline gained valuable experience and knowledge with multiple diagnosis and mental health difficulties and works with adolescents (14 years onwards) and adults.
She has a special interest and skills in treating:
Depression,
Anxiety, PTSD, and trauma,
Childhood trauma including sexual abuse,
Death and loss (divorce, immigration),
Adjustment difficulties,
Interpersonal relationships,
Bipolar mood disorder,
Schizophrenia and other psychotic disorders,
Chronic pain disorders,
Substance abuse disorders,
Personality disorders,
Medico-legal & forensic evaluations.
Therapeutic Modality
Pauline believes that the non-judgmental therapeutic relationship is fundamental to healing and coping with mental health issues. She offers a professional, confidential, and warm space for her clients and encourages them to be a part of the collaborative process.
Psychodynamic psychotherapy underpins Pauline's therapeutic approach, and she mixes it with cognitive behavioral therapy (CBT), Dialectical Behavioral therapy (DBT) and family systems theory. Some other approaches Pauline uses include behavioral interventions, solution-focused brief therapy, and motivational interviewing.
To make an appointment with Dr Pauline Baleta try Online Booking. Alternatively, you can call Vision Psychology Brisbane on (07) 3088 5422.
Articles of Interest by Dr Pauline Baleta: