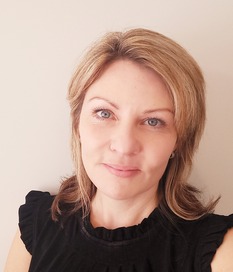 B.Arts (Psych), B. Arts (Hons.)(Psychology), MPsych (Couns.)
To make an appointment with Ilana Gorovoy choose Online Booking or call Vision Psychology Brisbane on (07) 3088 5422.
Hi, I'm Ilana. I am a registered psychologist and have worked in the healthcare field both in Australia and overseas, in military, clinical and private settings, which allows me to use a holistic approach to health and well-being. I am an advocate for human potential, resilience and inner strength.
I integrate various therapeutic approaches including Cognitive Behavioural Therapy, Existential and Strengths-based approaches, Person-Centred and Positive Psychology, Solution-Focused Therapy and Emotion-Focused Therapy, all from the viewpoint that the individual is a complex, multifaceted, resilient and creative agent of their life. I also believe in integrating well-researched areas of human well-being such as mindfulness and spirituality.
In my therapy, I aim to assist people to become conscious of their strengths and difficulties, design and reach their goals, live a life of meaning and purpose, and reach their full potential through empowerment.
I am able to provide support to adults, older adults and teenagers over the age of 16, who may be experiencing difficulties in the following areas:
Depression and Post-natal depression
ADHD
Anxiety and phobias
Social anxiety
Shyness and social skills deficit
Obsessive-Compulsive Disorder (OCD)
Panic disorder
Grief and Loss
Stress management
Work stress
Relaxation
Post Traumatic Stress Disorder (PTSD)
Family violence
Infertility issues
Bullying
Anger management
Behaviour problems
Carer support
Life transition and adjustment issues
Spiritual issues
Self-esteem and Self-development
Adult ADHD
My special interest is adult ADHD where I aim to help folks with ADHD to better understand themselves, learn about their ADHD, and the extra challenges their chronic symptoms create in their life – for example, how ADHD affects relationships, self-esteem, work-life, parenting, emotions (and other life areas) – as well as ways to manage these difficulties while retaining a strong sense of self, live an exciting and meaningful life and accomplish their goals.
Grief and Loss
My other area of interest is grief and loss. When people lose an important person, social role or any meaningful thing, they feel overwhelming emotions which can be challenging to process and get on top of in order to continue functioning in life. I am passionate about helping people navigate these challenging times, and integrate all the pain, emotions and adjustments with their resilience, coping abilities and hope for their life in spite of the tremendous loss.
A bit about my Counselling Journey
My journey to be a psychologist and help people with their mental health problems began when I was 14 years old. I saw the first shows of Dr Phil on TV and a passion started to grow and resonate inside of me.
My interest in people's suffering and struggles with life grew and I started to relate it to my own life struggles – immigration from the USSR, adjustment challenges in the new country, the ongoing bullying I experienced at 10 years of age with no support systems in place, and the effect of these experiences on my sense of self, self-esteem, view of life, and my place in it. It all started to become clearer over the years and I knew I had to become a psychologist and be part of the force that helps people with healing, recovery, and identifying their strengths and uniqueness despite, and many times because of, the early challenges they go through in life.
I migrated for the second time from Israel to Melbourne with my husband and started a new life, again. I finished my Bachelor of Psychology and Honours degrees at Victoria University in Melbourne and after my first child, went on to complete my Master in Counselling Psychology at Swinburne University. Throughout my studies, I worked as a counsellor and assessor in a variety of fields including foster care, carer support, infertility counselling, mental health advisory, family violence, women's support services and private clinics.  I received my registration with AHPRA and enrolled with Medicare to provide services under the Better Access Scheme in 2016.
A variety of personal life challenges in my family shaped my areas of interest and how I view life in general. I am a strong believer in human potential and our innate ability to overcome challenges and hardships, heal and create a life of passion, interest, reward and meaning. I am therefore very passionate about helping people with their challenging life aspects and draw from my professional training, working experience as well as personal experiences.
I know first-hand it can feel like we are completely alone at times when we feel life is against us. Yet, we are not. There are those who suffer alongside us and those who are eager to alleviate our suffering.
I hope I can be of assistance on your journey.
To make an appointment try Online Booking. Alternatively, you can call Vision Psychology Brisbane on (07) 3088 5422.
Articles of Interest by Brisbane Psychologist Ilana Gorovoy