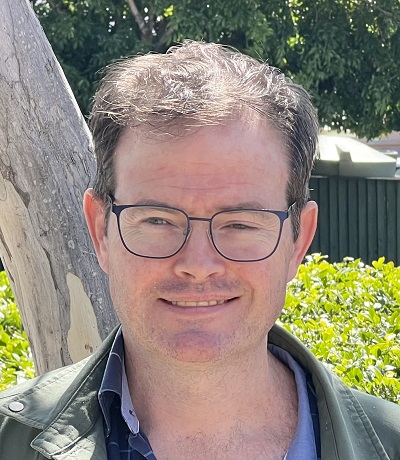 BA Psych (Hons).
Jim is a highly experienced psychologist, skilled at providing counselling and treatment for a range of issues. He brings a compassionate and practical attitude to therapy and has particular strengths in working with adults with multiple diagnoses, including addictions, complex PTSD, anxiety and depression.
With extensive experience working with high risk, complex clients who are feeling overwhelmed and lost, Jim takes an attitude of "first things first" and "what is the most important thing right now?". He finds a balance between exploring the origins of current issues and teaching practical strategies to manage difficult emotions.
To make an appointment with Jim Adsett please choose Online Booking or call Vision Psychology Wishart on (07) 3088 5422.
Jim has been helping with people with concurrent mental illness and drug and alcohol disorders (dual diagnosis clients) since 2006, in both public, private and NGO settings. He brings an eclectic mix of scientifically proven strategies along with a warm, non-judgmental attitude.
Jim is currently working as the Senior Psychologist at a long term not-for-profit residential rehabilitation facility. He is a Psychology Board approved supervisor and has worked with both intern psychologists and allied health workers in providing both individual and group supervision.
Individual Wellbeing and Mental Health for Adults
Addictions (drug and alcohol; gambling; gaming/internet);
Anxiety disorders;
Depression;
Suicide and self-harm prevention;
Grief and loss;
Dual diagnosis;
Employee Assistance Programs (EAP)
Jim accepts all referrals through EAP.
Department of Veterans' Affairs (DVA)
Jim accepts all referrals through DVA.
Therapies and Techniques
Below are some of the therapies and techniques that Jim uses:
EMDR
Acceptance and Commitment Therapy;
Cognitive Behavioural Therapy;
Solution-focussed Therapy;
Motivational interviewing;
Trauma focussed CBT;
Mindfulness.
To make an appointment try Online Booking. Alternatively, you can call Vision Psychology Brisbane on (07) 3088 5422.
Articles on this website by Jim Adsett