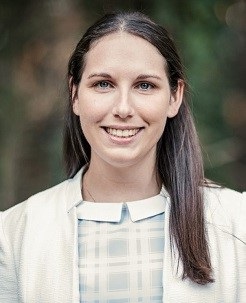 Kaylee no longer offers appointments at our office. To book with another clinician, try Online Booking or call Vision Psychology Brisbane on (07) 3088 5422.
Kaylee Spiller,
BPsySc(Hons), MProfPsych.
I am a psychologist who seeks to work with people to make meaningful changes in their life, focusing on their personal goals and values. It is my belief that what works for one person does not necessarily work for another, and I therefore, emphasise the development of a strong therapeutic relationship where we work collaboratively to combine our knowledge to achieve positive outcomes.
Therapeutic Approach
My approach is client-centred, integrating a range of approaches, including Cognitive Behavioural Therapy, Acceptance and Commitment Therapy, Dialectical Behaviour Therapy, and Solution-Focused Brief Therapy. This is to ensure that I am providing you with the best approach for your care, whilst also keeping within our evidence-based models.
Working with adolescents and adults, I have a particular interest in a range of mental health concerns including:
Depression and mood disorders;
Anxiety and phobias;
Eating-related concerns and body image;
Stress, burnout and compassion fatigue;
Relationships;
Sleep disturbances;
Self-harm;
Women's health; and
Peri-natal and post-natal issues.
Articles of Interest by Brisbane Psychologist Kaylee Spiller: