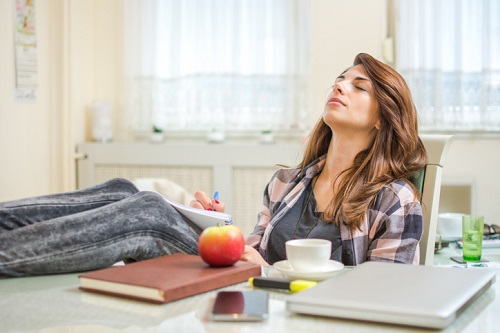 Year 12 completion rates are on the rise.
In fact, in Queensland, the amount of young people who have completed their Year 12 Certification has risen from 65% in 2009 to 84% in 2018.
While it is great to see an increased focus on education, it does mean an increasing number of young people are experiencing the stress of completing Year 12.
Firstly, let's tackle some of the common myths that seem to only increase the pressure.
Myth 1: If I don't finish year 12 I will never go to university.
This is a myth we hear a lot from young people completing year 12, particularly those who have had to leave school due to mental health concerns.
However, there are many different ways to get into university. Alternative pathways include the Special Tertiary Admission Test and Employment experience. Visit the QTAC webpage for more information.
Truth: There are many different pathways into university.
Myth 2: If I don't get the right OP or ATAR I will never get into my desired course.
Many schools have instilled fear into young people that unless you get the best OP/ATAR you will never get into the course you want at university.
However, most universities allow you to change into most degrees easily, providing your performance at university improves. Most universities will not look at your year 12 results after you have been granted entry. Visit the QTAC webpage on upgrading for more information.
Truth: There are many options to upgrade into the course you want.
Myth 3: High school years are the best years of my life.
Often parents, grandparents or teachers will spout the quote, "high school years are the best years of your life". This statement can lead to pressure as well as added stress for people who are not coping with high school.
High school can be an extremely tumultuous period with many friendship concerns, new relationships, and trying different things.
Add the pressure a number of students feel about their studies and their future when completing year 12, and it can become one of the more stressful years.
The important thing to remember is that everyone has different personalities, and there is plenty of time to find out what suits you best.
Truth: Everybody is different.
Tips on How to Survive Year 12
Now that we have debunked some myths, let's tackle how you survive the stress of year 12. Below is a list of common coping strategies on handling the pressures that this year can bring.
Self-care. Develop an A-Z list of different self-care activities to use as a reference point. Examples can include: take a bath, read a book, take a nap, bake, hang out with your dog, play some sport, do a puzzle, or watch a movie.
There is a good chance that your friends are worrying about the exact same thing. Reach out and have a chat. Encourage each other to do things outside of school and study. It is very important to switch off and have some fun.
Let your family know when you are struggling, even if it feels like they don't quite understand. Having your family give you a bit of extra slack can make a big difference.
Simply going for a walk can make a difference. Many people find exercise to be a fantastic stress relief. Exercise can release a variety of chemicals into the body, particularly endorphins, the feel-good chemical.
Getting outside not only helps with our much needed vitamin D intake, but has been shown to help with boosting energy, strengthening immunity, improving vision, and increasing longevity.
Practise this simple breathing exercise when you are feeling overwhelmed: Breathe in for 4 seconds, hold for 4 seconds, out for 4, hold for another 4, and then repeat 4 times.
Watch your thinking. Make sure you do not get caught up in the myths, or get trapped into a cycle of negative thoughts. It is important to check yourself to ensure that those thoughts have not become irrational. Some people find it helpful to write down what they have been worrying about and then to read it back to themselves. Thoughts can seem a lot more real and powerful when they are only in your head.
Mindfulness is an excellent skill to learn with some schools now teaching mindfulness skills. Mindfulness is about being present in the moment and attending to what is happening. Some great ways to practice mindfulness is with apps like Smiling Mind or Headspace.
Professional Support. If you are really struggling, the first step is to go to your General Practitioner and let them know what is going on. If required, they can organise a Mental Health Care Plan which can put you in touch with a suitable professional for your needs, as well as cover the cost of a few sessions.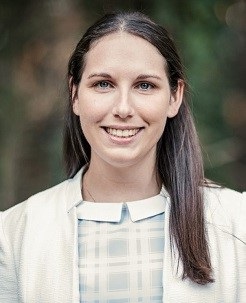 Author: Kaylee Spiller, BPsySc(Hons), MProfPsych.
Kaylee Spiller is a Brisbane psychologist working with adolescents and adults, using a client-centred approach. Her goal is to help each client make meaningful changes in their life, focusing on their personal goals and values.
Kaylee Spiller no longer offers appointments at our office. To book with an available clinician, try Online Booking or call Vision Psychology Brisbane on (07) 3088 5422.
References: