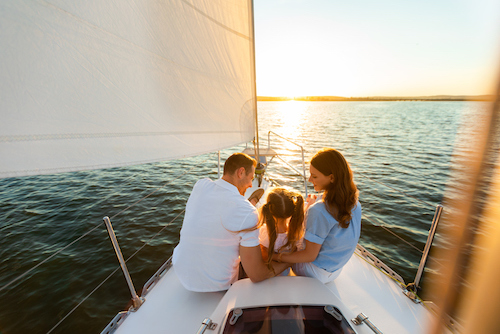 Most of us have seen or heard of the Maslow's pyramid, or the Hierarchy of needs, a motivation theory developed by Abraham Maslow.
In a nut shell, his theory suggest that the needs lower down must be satisfied before we could attend to the needs higher up in the pyramid.
Physiological
The lowest level comprise of our basic needs to survive like food, water, warmth, and rest.
Safety
Next up is Safety, the need to feel a sense of security and safety. Those who met this level are able to trust that the world is a safe place. Those who did not satisfied their needs in Safety are concerned of unpredictability and control, and therefore may have difficulty trusting others.
Love and Belonging
Individuals meeting this level would have their needs in interpersonal relationships met. Successfully meeting this level would look like mutual affection and respect for others and interest in connecting with others equally. Individuals who fails to meet their love and belonging needs tends to be dependent and clingy, and might use others for security.
Esteem
The second last one is Esteem needs, which includes esteem for oneself and the desire for respect from others. Often the need for respect and reputation is more important for young people. Those who meet their esteem needs tend to focus on their own personal standards of success and are less likely to be very competitive and has the need for recognition.
Physiological, Safety, Love and belonging, and Esteem are needs Maslow categorised as deficiency needs. Which means your motivation to satisfy these needs depreciates as you meet each needs, unlike the next level of needs.
Self-Actualisation
Self-actualisation is the need to realise one's potential, self-fulfilment and growth. "To become everything one is capable of becoming." – Maslow
Self-actualisation is categorised as growth needs. Unlike deficiency needs, motivation does not diminish as the needs are met.
Everyone has the ability to reach self-actualisation. However, life experiences such as traumas or change in certain needs could cause the person to fluctuate between different level of needs.
It is Not a Pyramid but a Sailboat Instead
Did you know Maslow didn't actually create the pyramid image? Some management academics did in the 1950s. The pyramid is a wrong example as human needs is not a one-way street. Recently, a psychologist named Scott Barry Kaufman developed another imagery to better represent human's need to reach our potential, a sailboat.
Source: "Transcend" by Scott Barry Kaufman / Sailboat illustration by Andy Ogden
Security
Kaufman described life as a journey to travel through "a vast blue ocean, full of new opportunities for meaning and discovery but also danger and uncertainty." In order to keep us afloat and protect us from the waves, we need the boat. In the hull comprise of self-esteem, connection, and safety, representing our needs to be safe and secure within oneself, between ourselves and others, and in relation to the world outside.
Growth
However, we go nowhere with just a boat, which is why we need a sail. The sail is what Kaufman refer as the Growth needs. Growth comprise of three needs, exploration, love, and purpose. Exploration is the desire to seek out and make sense of new, challenging, and unpredictable events despite the pressure that comes with it. Love basically means the desire to feel connected and love with others. Purpose represents the continual pursue of goals.
Transcendence
The last stage is transcendence, depicted by a seabird. Representing the highest level of unity and harmony within oneself and the world, connected through acceptance, and wisdom. Like a seabird, free to fly above and within human experience from any angle.
In Summary
The bigger the boat, the more secure we are. However, we need to be brave enough to open our sails in order to "live", to let the wind guide us and experience what life has for us. The bigger the sail, the more wind one captures, the more growth one could achieve.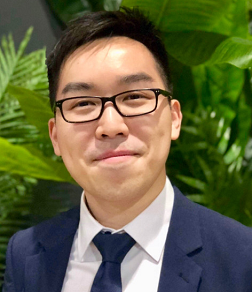 Author: Christopher Lee, B Psych Science (Hons); Masters of Psych (Clinical); MAPS
Christopher Lee is a Brisbane psychologist with a keen interest in helping teenagers and young adults with trauma, behavioural and relational issues. In addition to speaking English, Cantonese and Mandarin fluently, Christopher uses evidence-based therapy techniques such as CBT, ACT, EFT, and DBT.
To make an appointment with Christopher Lee try Online Booking. Alternatively, you can call M1 Psychology Loganholme on (07) 3067 9129 or Vision Psychology Wishart on (07) 3088 5422.
References:
Maslow, A. H. (1943). A theory of human motivation. Psychological Review, 50(4), 370-96
Kaufman, S. B. (2021). Transcend: The new science of self-actualization. Penguin.