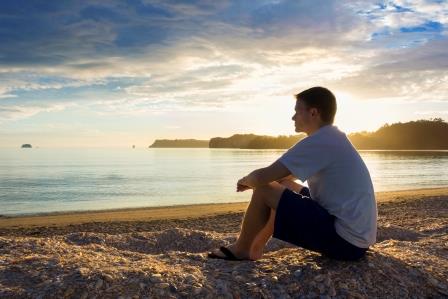 Did you know that mindfulness can enhance therapy, and reduce the symptoms of a number of mental health conditions?
When you begin paying attention to what your mind is doing, you will probably find there is a great deal of mental and emotional activity going on beneath the surface.
You may notice yourself getting caught up in memories of what has happened in the past, or anticipating, fantasising or worrying about the future.
This incessant thinking can drain a lot of energy.
Sometimes it can feel like you can't escape from obsessive thinking. You may get so caught up in your head you don't pay enough attention to what you are feeling or experiencing in your body. You may not feel in touch with yourself emotionally, and therefore not be present with others. Or you could get run down by not noticing what the body needs.
What is Mindfulness?
Mindfulness can defined as the moment to moment non-judgemental awareness of experience. It is a practice in which you pay attention to all of your experience: to your thoughts, your feelings and body sensations.
With this practice you notice that there is a part of you that is simply aware, and can observe all your experience.
Mindfulness is not the answer to all of life's problems, but from this place you can begin to see clearly what is causing your suffering.
How can Mindfulness help?
Because what you think determines how you feel and then what you do, you are at a huge advantage if you have greater awareness of these processes.
Mindfulness then helps you to be aware of the thought patterns that are creating emotional upheaval. Mindfulness can give you more self-control, less emotional reactivity and therefore better control of emotions, and more choices or flexibility in your behaviour.
Mindfulness is also very healing, because with practice you can relax into the that open spaciousness of awareness, and find a feeling of emotional inner peace.
Mindfulness and Therapy
Mindfulness has its value in therapies too. It is a central component of a therapy called DBT (short for Dialectical Behavioural Therapy), an effective therapy for those overwhelmed or struggling to control their emotions.
Studies show Mindfulness-Based Cognitive Therapy (MBCT) reduces the kind of rumination that can lead to depression, and chronic anxiety (1).
Evidence also suggests that Mindfulness-Based Stress-Reduction (MBSR) has benefits over a wide range of health conditions and stress management (2).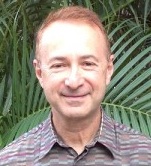 Author: Paul Carver, B Sc, M Sc, PG Dip Health Psych.
Paul Carver is a Psychologist with a very wide range of experience, and is focused on bringing the very best evidence-based treatments to his clients – such as the use of mindfulness to enhance therapy.
To arrange an appointment with Brisbane Psychologist Paul Carver at Vision Psychology Wishart, call (07) 3088 5422  or you can To arrange an appointment with Paul Carver, call (07) 3088 5422  or you can Book Online.
References:
Evidence-Based Psychological Interventions in the Treatment of Mental Disorders: Australian Psychological Society. 3rd Edition 2010.
An investigation into the health benefits of Mindfulness-Based Stress Reduction (MBSR) for people living with a range of chronic physical illnesses. Simpsen and Mapel, 2011. NZMJ 2011, Vol 124 ,No 1338.
Save