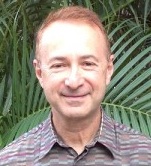 Paul Carver
B Sc, M Sc, PG Dip Health Psych.
Telehealth Counselling:  Brisbane Psychologist Paul Carver is able to provide counselling to clients via skype in certain circumstances. To make an appointment for telehealth counselling, try Online Booking or call Vision Psychology Brisbane on (07) 3088 5422.
Registered Psychologist Paul Carver was the manager of a primary mental health care service for a population of 177,000 in New Zealand, before commencing at Vision Psychology. At the same time he worked with clients as a psychologist. He was highly regarded by others in the profession and was responsible for the quality of the mental health service.
Paul has a Masters degree in Psychology and a one year Post Graduate Diploma in Clinical Health Psychology.
He began his career as a social worker working with children, young people and families, calling on people in their homes and finding solutions to practical problems, and only later becoming a psychologist. This means Paul has had a very wide range of experience, and has been very effective as a clinician with even the most challenging of mental health issues. He is focused on bringing to clients the very best evidence-based treatments.
Paul also has a special interest in health psychology. He has a good understanding of the burden that living with a chronic physical condition can bring, and can help people realise a good quality of life despite having physical limitations and struggles.
Paul works with several different therapies depending on what would work best for the client's recovery. He uses Cognitive Behavioural Therapy, Schema Therapy, Mindfulness-based therapies, Eye Movement Desensitisation and Reprocessing (EMDR), Dialectical Behavioural Therapy (DBT) and Interpersonal Therapy.
CBT reveals how thoughts create our feelings which then drive behaviours.
Schema therapy is like CBT but is better suited to people whose problems go back to their childhood.
DBT is an excellent therapy for people who feel that their emotions are out of control or overwhelming.
EMDR is excellent for trauma and phobias, as it reprocesses experiences that have got stuck in our system in the past and are now triggered by present-day events.
Mindfulness-based therapies help people to be less emotionally reactive and find an inner calm in the midst of a storm.
Paul loves working with people. There is incredible power in therapy: the combination of a caring therapeutic relationship, the right treatment, and what the client brings, can bring about the changes people are longing for. Paul has a flexible collaborative approach, tailored to what the client wants and resonates with.
Paul treats:
Depression
Anxiety problems
Obsessive Compulsive Disorder (OCD)
Social anxiety disorder or chronic shyness
Panic disorder (with or without agoraphobia)
Phobias
Trauma and PTSD
Adult ADHD
Early onset psychosis
Men's health (erection problems, low libido, interpersonal issues)
Addictions
Childhood sexual abuse, physical abuse or neglect (often known as ACE or aversive childhood experience)
Chronic health problems
Pain management
Eating disorders
Paul does not take new referrals for bulk billing, but does offer reduced rates for those whose financial circumstances are presently limited.
To arrange an appointment with Brisbane Psychologist Paul Carver at Vision Psychology Wishart, call (07) 3088 5422  or you can book online
Articles of Interest by Psychologist Paul Carver
Save
Save
Save