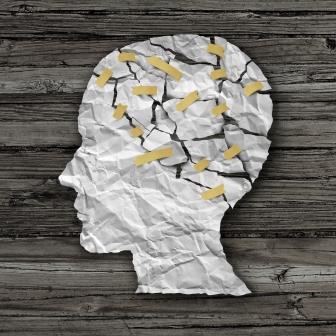 Sadly, there is a social stigma attached to the terms "mental health", "counselling" and "psychologists" in many countries around the world.
Some of the more common misconceptions include:
Seeing a psychologists is something abnormal and only for "crazy" people.
Receiving support for mental health is shameful/embarrassing, so, we should avoid going to a psychology/mental health clinic.
It is shameful if other people find out that I go to see a psychologist.
In reality, counselling/psychotherapy is not always just about resolving problems (eg mental health issues, relationship and other personal issues) – but also building up the positives in the individual's life, such as "life coaching" or "learning to live your best life". A psychologist can help you by developing your strengths with new skills and support networks, and with strategies to support you to achieve your goals.
Mental Health and Physical Health
Our mental health is like our physical health in many ways.
From time to time, we catch the flu because of certain influences or circumstances in our lives. In the same way, at times we can feel very down, stressed and anxious because of certain influences, events and circumstances.
When we feel stressed, our immune system becomes less functional and we can easily become physically unwell.
In the same way, when we feel stressed, it can have a negative impact on our mental health. This is because stress causes us to think negatively, and be driven by our emotions rather than rational thinking, which means we may make poor choices – and that can make us feel even more stressed.
Taking Care of our Mental Health
When we get the flu, it's common sense to look after ourselves by resting, taking medicine, and/or going to see the doctor to help us return to physical health. In the same way, it is important to look after ourselves and seek support when we feel down, stressed and anxious, to help us achieve mental wellbeing.
If we do not take care of both our mental health and physical health, it can lead to a cycle that looks like this: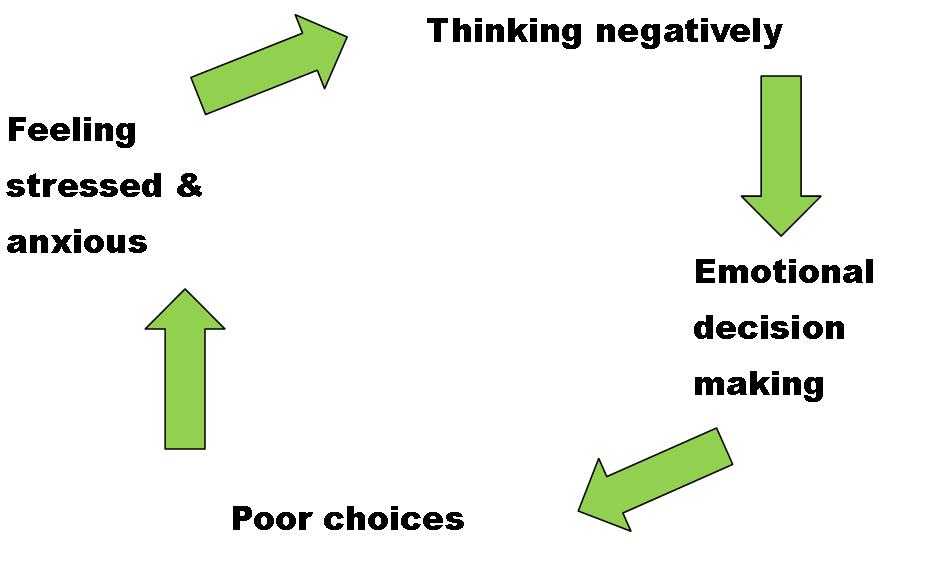 What to Expect from your Psychologist
In many cases, when an individual is feeling psychologically stressed, they become physically unwell too. As a result, they tend to focus on treating the physical symptoms of stress (eg insomnia, body aches and pains, poor diet) by visiting doctors and other health professionals.
This is not wrong, because physical and mental health are closely linked and taking care of our physical health can also promote mental health and wellbeing. However, when the mental health issue is serious and/or if the individual wants to recover from the issue more quickly, it is important to seek support from a mental health professional such as a psychologist, psychiatrist, social worker or counsellor.
Seeing a psychologist is not only about treating problems, but achieving a better quality of life, greater happiness and your personal and professional goals.
Author: Yu Takizawa, B Sc (Hons), M Couns, M App Psych.
Yu Takizawa is a Brisbane psychologist, fluent in both English and Japanese. He is particularly interested in offering counselling and psychotherapy services to people who are overcoming cultural differences in Australia.
Yu Takizawa is not currently taking bookings, however to make an appointment with a qualified clinician go to Online Booking. Alternatively, you can call Vision Psychology Brisbane on (07) 3088 5422.
NB Yu Takizawa is currently on extended leave.