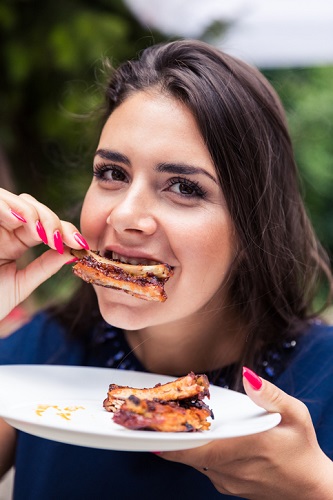 Being emotional and eating is not the same thing as 'emotional eating'.
Often people feel a lot of shame and guilt around what they describe as 'emotional eating' and this can be a barrier to moving forward – the shame and guilt that is, not the actual eating. So, there are three things I want everyone to know about 'emotional eating'.
1. Eating is not bad – it is human.
Eating is never bad because it is not a moral action. It is like going to the toilet or putting on a jacket when you are cold; eating is just answering your body's cues for food, something humans are hard wired to do.
Ask yourself how often did you go to the toilet yesterday? You probably can't remember because you just went when you needed to go. You unquestioningly answered your body's cues. You may have even checked in with your body about whether you need to go before leaving the house. Whatever the response you trusted your body and took action.
So it should be with hunger. That is your body's cue to provide nutrients and trusting your body is the best way to go.
2. It is not 'emotional eating' if you are hungry.
If you have been restricting your intake consciously or unconsciously, then you may be feeling emotional due to your body's physiological response to a lack of energy and nutrients while also experiencing elevated hunger. This is not 'emotional eating' – it is your body doing what it is programmed to do to keep you alive and well nourished.
Also, if you were previously at a higher weight your body will be using those same physiological responses to regain lost energy and nutrient stores. You may be maintaining a strict regime of exercise along with some level of controlled hunger to suppress the natural weight regain that occurs following weight loss in otherwise healthy people. Maintaining a strict regime of dieting and exercise can be physically and mentally exhausting especially if there are other demands on your time and energy.
What often happens is something disrupts your ability to maintain this regime and weight regain occurs. If the disruption was in any way stressful it may be easy to come to the conclusion you were 'emotional eating' when it was simply a case of no longer being able to maintain the regime required to suppress your weight when life got in the way.
3. Diet culture makes people think they are emotional eaters.
Our human bodies have evolved through 2.5 million years of natural selection primarily to resist famine. The consequence of this is that in healthy bodies, weight loss triggers a cascade of physiological responses to protect and replenish energy stores.
When weight restoration occurs after dieting, any eating is tagged with whatever feelings are happening at the time – happiness, sadness, stress or even boredom.
If you have been subject to poor treatment due to your weight or held yourself in lower regard in a bigger body, it is likely you will feel distressed as you regain the weight you had lost. Essentially, weight regain is caused by weight loss. The fact that you are emotional at the time may just be a coincidence, or it may be caused by the feelings you have about regaining your weight.
Seeing a non-diet dietitian can help you to break free from diet culture and the way it defines you. If you would like to pursue health but diets are not the answer for you, I would love to help you rebuild your body trust and establish the positive and sustainable health habits that are right for you.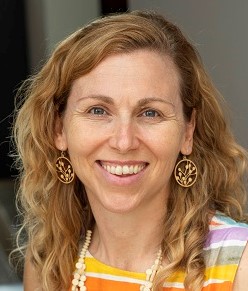 Author: Mandy-Lee Noble, BHealthSc (Nutr & Diet).
Mandy is an accredited practising dietitian and a verified Health at Every Size (HAES) provider who helps adults, children and families to make peace with food and nourish their bodies. She is an approachable and realistic dietitian with a holistic approach to health and eating.
To make an appointment with Brisbane Dietitian and Nutritionist, Mandy-Lee Noble, try Online Booking. Alternatively, you can call Vision Psychology Brisbane on (07) 3088 5422.
Please note, Mandy-Lee is currently on an extended leave.