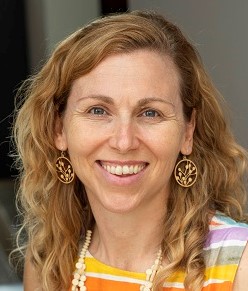 Mandy-Lee Noble, Dietitian & Nutritionist
BHealthSc (Nutr & Diet)
Please note, Mandy-Lee is currently on an extended leave.
Mandy is an accredited practising dietitian who helps adults, children and families to make peace with food and nourish their bodies. She is an approachable and realistic dietitian with a holistic approach to health and eating. Mandy has worked in private practice and community health and can provide nutrition support for:
Eating disorders
Binge eating
Compulsive eating
Picky or fussy eating
Mental health
Weight concern
Irritable bowel syndrome (IBS)
Chronic disease
Health at Every SizeTM  Dietitian Brisbane
Mandy is a verified Health at Every Size (HAESTM ) provider and considers herself to be a non-diet dietitian. Health at Every Size is an approach to health that celebrates body diversity while promoting evidence-based health-behaviours. Health at Every Size is an alternative to dieting that has been shown to improve physical health and psychological wellbeing without the risks of dieting and weight-cycling. You can find out more about Health at Every Size here.
HAES care can include:
The Non-Diet Approach to health management
Intuitive Eating
Mindful Eating
Family Feeding
Family meals can be rewarding but they can also be challenging. Mandy has completed training in family feeding and supporting children with feeding difficulties. She helps parents to overcome stress at the dinner table and families to eat nourishing meals together.
Irritable Bowel Syndrome (IBS)
For some people different components of foods, sometimes in combination with stress or anxiety, can cause gut symptoms commonly referred to as irritable bowel syndrome (IBS). The impact of IBS can range from mild to debilitating. Common symptoms include:
Change in bowel habits
Diarrhoea and/or constipation
Abdominal pain and discomfort
Flatulence (wind)
Bloating
Reflux
Nausea
Fatigue
Mandy can guide you successfully through complex elimination diets such as the Low-FODMAP diet and the RPAH diet to identify the foods and eating patterns that trigger your symptoms.
Disordered Eating and Eating Disorders
It is estimated that disordered eating and eating disorders together affect over 16% of the Australian population. Mandy can provide nutrition support for people with eating, weight and body image concerns and people receiving treatment for eating disorders.
Chronic Disease
Good nutrition can help manage chronic disease but working out what is good nutrition can be difficult. When it comes to food, we are all different and there are many ways to be healthier. Mandy is your guide to navigating the latest recommendations for chronic disease to achieve the health goals that are important to you.
Mental Health
Mental health challenges can compromise nutrition and increase the risk of diet-related chronic disease. Improving nutrition can improve the symptoms of some mental health conditions.
Working with a dietitian may also moderate weight changes associated with medications used in mental health. Mandy has experience in providing practical nutrition support to clients experiencing a broad range of mental health challenges.

Please note, Mandy-Lee is currently on an extended leave.
Articles of Interest by Brisbane Dietitian and Nutritionist, Mandy-Lee Noble: