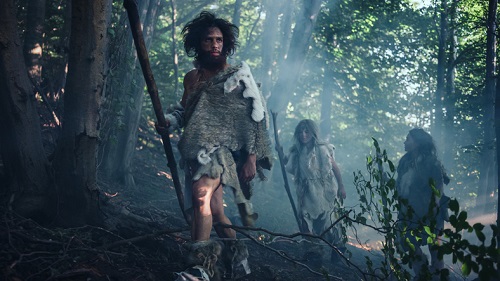 Is the paleo diet helpful for mental health?
With advocates of this popular diet reporting a wide range of health improvements, from less depression and anxiety to enjoying more energy, less kilos, better cardio health and improved digestion, the answer seems to be yes.
Here we take a look at what makes up the paleo diet and how it may help with mental health issues.
What is the Paleo Diet?
Whilst there are a few variations of this diet the core is based on a nutrient-dense, wholefood diet of meat, seafood, eggs, fruit, veggies, nuts and seeds. Throw in some fermented veggies, bone broth, herbs and spices and you have a good base.
"But what about all those saturated fats?", I hear you wondering. Many paleo supporters eat pasture-fed and/or organically-reared animal meats as these are considered to be healthier than their conventionally grown counterparts. Saturated fats are not quite the demon that they have been portrayed for the last few decades. And it is all about balance; most paleo consumers will have good serves of fresh veggies with many meals and avoid processed, de-natured foods.
By default, the paleo diet excludes foods that are known to cause inflammation or damage in the body such as grains, legumes, and dairy along with all processed and refined foods. Many of these foods are deficient in a variety of vitamins and minerals, as well as lacking other vital nutrients and quality fats.
Sometimes this diet is referred to as the "ancestral diet" or the "hunter/gatherer diet". Almost three quarters of the worldwide hunter-gatherer communities derived over 50% of their energy needs from animal foods.
How the Paleo Diet may help Mental Health
Building blocks of neurotransmitters
Animal foods are rich in quality protein, which is made up of various essential amino acids that form the building blocks of key neurotransmitters such as dopamine, noradrenaline, serotonin and melatonin; these play pivotal roles in mood and sleep.
Higher levels of cofactors
This wholefood way of eating potentially provides an abundance of vitamins and minerals; in particular, zinc, magnesium, B6, iron, and Vitamin C which are critical to making those brain chemicals.
Source of quality essential fatty acids
There is usually a good quota of quality fats in a paleo diet which are crucial for good brain function and healthy brain cells. The brain is more than 60% fat, hence eating the good fats and avoiding adulterated, processed fats such as those found in baked goods and fast foods, is supportive for mental health and mood disorders.
No refined carbohydrates
Avoiding refined carbohydrates such as processed cereals, baked goods and the like helps the body better manage blood sugar levels which otherwise may impact your moods and energy levels. Some foods such as gluten, found in all wheat products, can have detrimental effects on brain function as well as elsewhere in the body.
Inclusion of fermented foods
These use to be included in the diets of many traditional cultures – not surprising really when you consider the beneficial bacteria and the higher density of many nutrients. Many paleo diets include sauerkraut which may have a whopping 20 times the amount of vitamin C than raw cabbage!
Due to the gut-brain link, having diverse and healthy bacteria in your gut may have a positive impact on your brain health.
Nutrients to support liver detoxification
A paleo diet is generally dense in the nutrients needed to support your liver detoxification pathways. When your liver is functioning better there may be a knock-on effect on the health of your brain, as toxins are cleared from your body and more nutrients are available to make those uplifting brain chemicals.
Some Words of Caution
Whilst paleo diets may be nutrient-dense, some people have issues metabolising oxalates, a compound found in many wholefoods such as spinach, berries and sweet potatoes which are often popular staples of a paleo diet.  Having a compromised gut may contribute to oxalate toxicity which may manifest as kidney stones or calcium deposits in muscles and joints.
A paleo diet may help some people and their mental health issues, but of course there is no one diet that fits all. It's about finding out what works for you.
If you'd like to find out more about what diet may help you and work with a nutritionist, please contact us to make an appointment.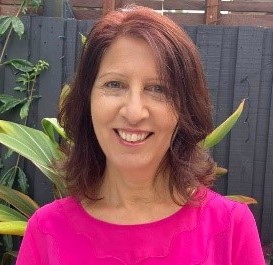 Author: Beverley Dorgan, BHSc Nutritional Medicine, ANTA.
Beverley Dorgan is a Brisbane Clinical nutritionist with a special interest in how the foods we consume can impact on our mental health from anxiety and depression to OCD and behavioural or learning issues.
Beverleyis not currently taking appointments. However, to make an appointment with a Vision Psychology Clinician try Online Booking. Alternatively, you can call Vision Psychology Brisbane on (07) 3088 5422.
References:
Chianese R, Coccurello R, Viggiano A, et al. Impact of Dietary Fats on Brain Functions. Curr Neuropharmacol. 2018;16(7):1059-1085. doi:10.2174/1570159X15666171017102547
Logan AC, Jacka FN. Nutritional psychiatry research: an emerging discipline and its intersection with global urbanization, environmental challenges and the evolutionary mismatch. J Physiol Anthropol. 2014;33(1):22. Published 2014 Jul 24. doi:10.1186/1880-6805-33-22
Loren Cordain, Janette Brand Miller, S Boyd Eaton, Neil Mann, Susanne HA Holt, John D Speth, Plant-animal subsistence ratios and macronutrient energy estimations in worldwide hunter-gatherer diets, The American Journal of Clinical Nutrition, Volume 71, Issue 3, March 2000, Pages 682–692, https://doi.org/10.1093/ajcn/71.3.682
The Paleo Approach, Sarah Ballantyne (Victoria Belt Publishing 2013)