Working on Emotional Regulation
As parents we are all very busy people, but playing games with our children is a wonderful way to spend some quality time with them. It is a terrific way to continue building the relationship you have with them as well as having fun.  But did you know what else it is actually teaching them? Executive functions including emotional regulation. 
Executive function includes the following: 
The ability to hold information in their mind,

 

Focus their attention, 

 

Think flexibly, 

 

Inhibit impulsive behaviour. 

 
When a child can concentrate, plan what to do next, monitor what they are doing and adapt, regulate strong feelings, be patient and wait their turn and bounce back when things get difficult, they are developing their ability to self-regulate. 
Language development is central to self-regulation as children use language to guide their actions and plans. Pretend play also gives children the opportunity to focus and persist and plan ahead. When children can self- regulate, they develop a positive view of themselves and become more confident. 
When young children participate in games, they are actually learning how to regulate or manage their emotions and behaviour.  Children who can regulate their own behaviours have good self-control and generally better outcomes in life. How amazing is that! Let's look at 2 favourite games and see what they can help with. 
Hide and Seek 
This game improves working memory by remembering instructions and rules 
Helps planning and prioritizing – if I hide here my feet will stick out so I am going to have to find a better place.

 

Taking perspectives – where would my brother hide?

 

Flexible thinking – I thought for sure they were under the bed, but I'll keep looking

 

Impulse control – if I blurt out where I am, the game is over, so I'll keep quiet.

 

Emotion control – I am scared that I can't find my friend but I'll keep going until I find them.

 
Jenga
Develops patience – wait without feeling anxious, practice turn taking.

 

Social skills and communication – connect to and socialize with other players

 

Sensory play- using sight, sound and touch it is beneficial to young children as it builds nerve connections between the brain's neural pathways developing and enhancing all forms of growth including motor skills, problem-solving and memory functioning.

 

Nonverbal reasoning – understand and analyze information using visual cues, requires concentration in moving blocks.

 

Cognitive performance – helps with memory and information retention.

 

Problem solving – identifying a problem and finding a solution.

 
How can children's games be used in a therapeutic setting?
Aspects of these games can easily be incorporated into counselling sessions when working with children and young people. Whether it is to build rapport with a new client (UNO or Jenga),  practising a new skill learnt during the session to engage a young client (Simon Says), make communication easier for a reluctant teen (UNO or Jenga,  or whether it is recommending it for out of session work to build regulation, turn taking, communication and social skills (Jenga).  
In my counselling session with children and young people, I try to make them as engaging and fun as possible. Therapeutic interventions are based around the clients' interests within a therapeutic setting, whilst working towards improved mental health outcomes for the client. 
Behaviours to watch out for
Children who have difficulty self-regulating display the following behaviours: 
Act quite silly or out of control

 

Have tantrums or meltdowns

 

Struggle to transition from one activity to another during school or day care.

 

Have difficulty taking turns or waiting

 

Find it difficult being close to others

 

Move quickly or with too much force

 

Grab things or touch things impulsively

 

Talk too loudly or stand too close in social situations
My therapies work to help children to build their emotional regulation capacity through games and behavioural learning to set them up for life.
References
Williams, K. Self-regulation development: Strategies for working with children and parents. 
Author:Maree Stevens, BAdVocEd; GCert Sp Ed; M SocWk; M HumServ;  GDipCouns; GCert MentalHlthPrac.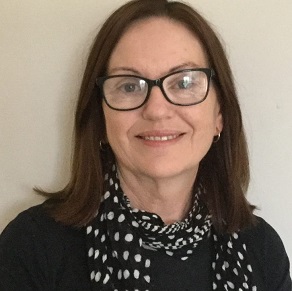 Maree Stevens is an Accredited Mental Health Social Worker with several years experience working with children and young people other mental health conditions. She is also an experienced teacher. 
Maree is currently not taking bookings. Our team can assist you with placing you with another clinician. Please call Vision Psychology on (07) 3088 5422.